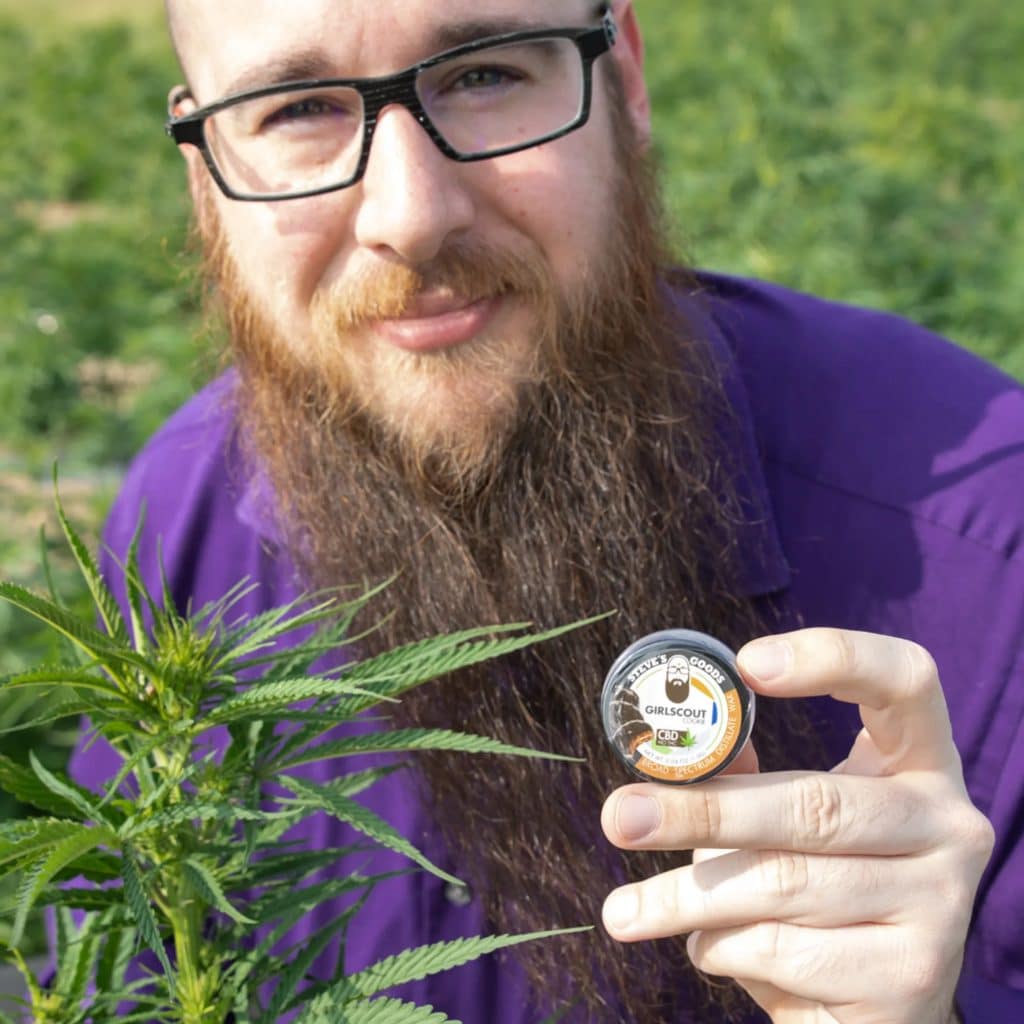 The Rise and Fall of the CBD Shatter Shop
The Bulk CBD Shatter days are ending. Nowadays, people want more unique concentrates like our
Rocket Pop CBD Wax
. These products are taking over because of the unique profile of cannabinoids.
They include
CBG
,
Delta 8
,
CBN
, and even trace amounts of THC with full-spectrum concentrates
.
CBD Shatter is the ideal product for purists that want a pure CBD dab to enjoy.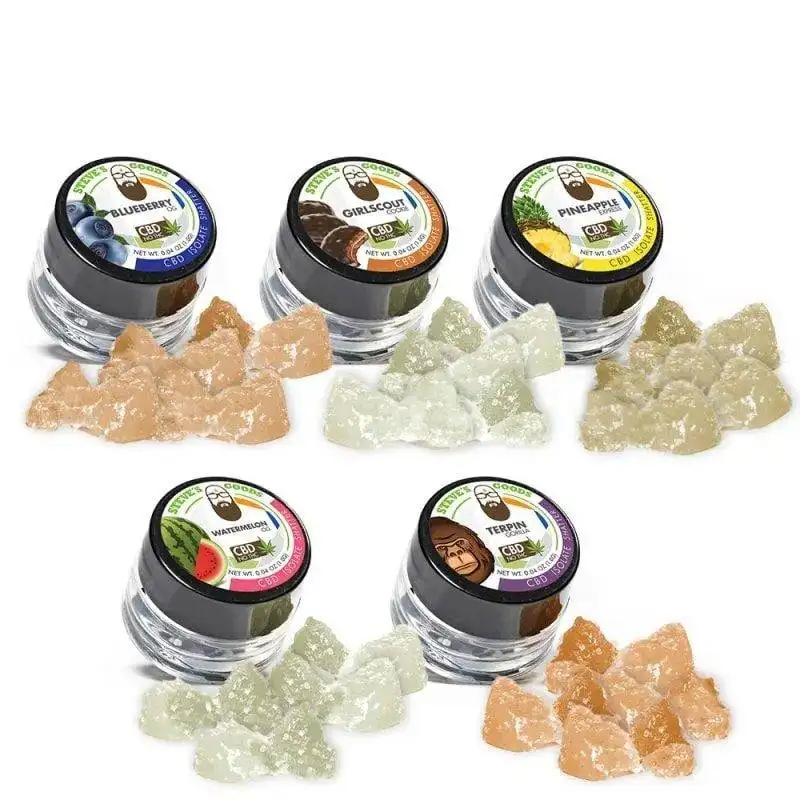 The Rise of CBD concentrates Shop taking over the CBD Shatter Shop Forever
Back in 2019, Steve's Goods shifted to also making CBD Wax Crumble Dabs. These legal dabs were the perfect combo to add to our flagship line of CBD Shatter. People quickly realized that these THC-free concentrates were much more enjoyable because of the extra CBG and other minor cannabinoids present. Our broad spectrum distillate infused with plant terpenes quickly turned into our best-selling CBD concentrate that year.
Google is also smart and understands that CBD Shatter and CBD Wax and all other forms of concentrated extract turned into dabs or vape oil is a concentrate and since it is from CBD hemp-derived.
What is the difference between CBD Shatter and CBD Wax?
Bulk CBD Shatter is pure CBD isolate infused with plant-based terpenes or no terpenes which we call a CBD slab. This dab is perfect for people looking for a pure dabbing experience without any chance of trace amounts of THC.
CBD Wax is a broad spectrum distillate infused with plant-based terpenes or no terpenes which we call OG Hemp CBD Wax.
How to Use Bulk CBD Shatter?
They're many ways to consume Bulk CBD Shatter, many of which are easy while a few are more complicated. We're going to go over the 3 main ways below:
1. How to eat CBD Shatter?
Cooking with CBD shatter is a great and fun way to experience cannabinoids like cannabidiol. The boiling point for CBD is around 356°F. This means that you will be safe cooking brownies with your CBD shatter or CBD isolate.
It is recommended to infuse your CBD shatter with butter before baking as the heat could damage the cannabinoid structure. The butter will act as a heat protectant and will allow you to cook at higher temperatures.
To make CBD shatter butter follow the below steps:
Add 1lbs of butter and 1 gram of CBD shatter or CBD isolate into a medium pan
Set to medium heat (do not boil)
Once it is fully liquid with no lumps or anything grainy looking; it is done
Either put in the fridge to cool or use the hot butter mixture in your recipe
2. How to smoke or dab CBD Shatter?
This question is obvious to some but makes others clueless. At Steve's Goods, we offer state-of-the-art dab pens and devices. We recommend one of these options below:
3. How to make products with CBD shatter?
Making CBD products from concentrates like CBD shatter is easier than you think. Here is a 2000mg tincture you can make at home.
Take a 4oz Ball Mason Jar and add organic MCT oil or hemp seed oil or avocado oil.
Put in a few drops of any flavoring (food-grade essential oils work too).
Put in a few drops of coloring if you want to be fun.
Add 2 grams of CBD shatter or CBD isolate
Make a pan on the stove with water and set to medium heat. Close jar tightly and let submerge for 1 hour (do not boil water)
Use oven mitts and shake the jar for 30 seconds. Enjoy.
Try CBD Concentrates again with Steve's Goods
If you weren't satisfied with your CBD experience, it may be because of one or more reasons. Either the quality was bad and didn't do what you were hoping for; OR maybe it tasted awful AND did nothing to help…depending on who's doing the talking! But if this is new territory for you–or even a seasoned veteran in other areas of concentrates–read on before making any final decisions about giving up hope just yet.
If not done correctly, CBD can offer no relief whatsoever from pain due to its poor-quality ingredients that don't deliver powerful enough effects as they should. And while tastes vary across providers—some taste great but lack potency; others are flavorless but have plenty of punch per serving size
We Make a Different Kind of Hemp Dabs
Dabbing CBD concentrates has become popular in the past year for multiple reasons being:
It is a great additive to use with your existing extracts to add additional flavor and additional health benefits.
To utilize via battery device for a refreshing and non-psychoactive relaxing feeling.
People on probation can't drug test positive for THC.
Cannabis connoisseurs that want and enjoy the great flavor (we win international awards for this stuff).
Fine Hemp Dabs are a thing… At least here they are
Again, CBD concentrates are really ideal for 'dabbers' on oil rigs or with an electronic dab pen. You can be creative and eat CBD Shatter as an edible but you will feel the effects quicker if inhaled.
What are terpenes?
Answer: Terpenes are fragrant oils that give cannabis its aromatic diversity. They're what give Blueberry its signature berry smell, Sour Diesel its funky fuel flavor, and Lavender its sweet floral aroma.
"These oils are secreted in the flower's sticky resin glands, the same ones that produce THC, CBD, and other cannabinoids. Terpenes are by no means unique to cannabis; they can be found in many other herbs, fruits, and plants as well". – Leafly.com
Combos Dabs Are King
Combining Pure CBD isolate and strain-specific terpenes together create a 95% concentrated CBD that offers immense aromas of the strain that was added. It will liven up your dabbing experience with new flavors to try!
Steve's Goods loves it when you save money on CBD. This is why we offer such great CBD bundles to choose from. When looking to stock up on bulk CBD concentrates, we're the right place to be with our CBD Concentrates Shop you can shop for all your favorite CBD Dabs.
Do you need more than bulk concentrates? Try our Hemp Wholesale Program!
Our Hemp Wholesale Program is the best place to get wholesale CBD Wax and wholesale CBD Shatter
Did you know these CBD Concentrates are award-winning 3 years in a row?
Steve's Goods has won the THC Classic from Rooster Magazine three times in a row! The latest being 2021. Making us completely unbeatable in their hemp derived CBD category. We also took 1st, 2nd, and 3rd place with our CBD concentrates with their 710 showdown.
See winning badges below.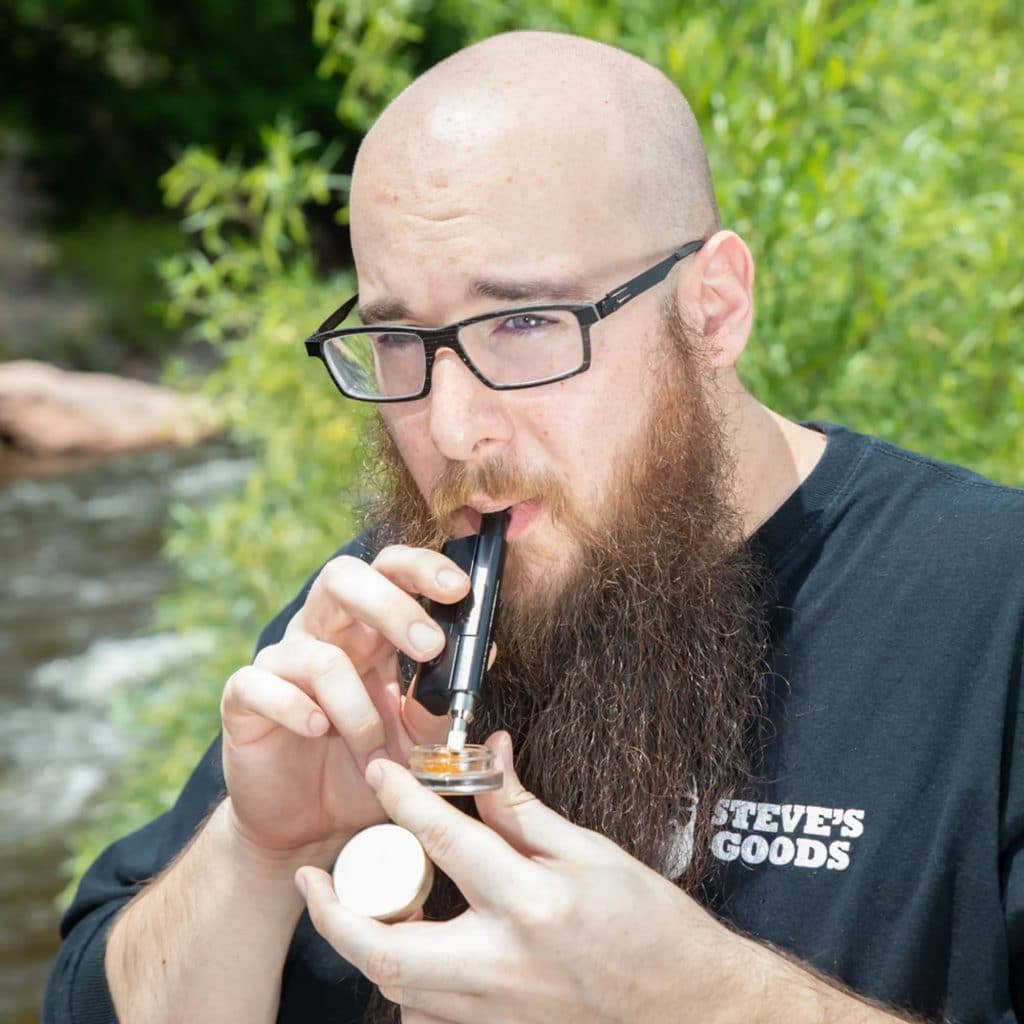 Buy CBD Shatter from the CBD Shatter Shop
Buy CBD Wax from the CBD Concentrates Shop!
CBD Concentrates Shop Bundles! Save on concentrates!