Product Details
Whats Includes
How Its Work
Product Details
Description:
CBD Isolate Softgels from Steve's Goods were made by blending our hemp extract with MCT oil from real coconuts, assembled nicely inside a gelatin-based soft capsule to avoid leakage. We really hope you enjoy them!
Product Details:
30 Softgel Capsules
Safety Sealed
Twist-off Lid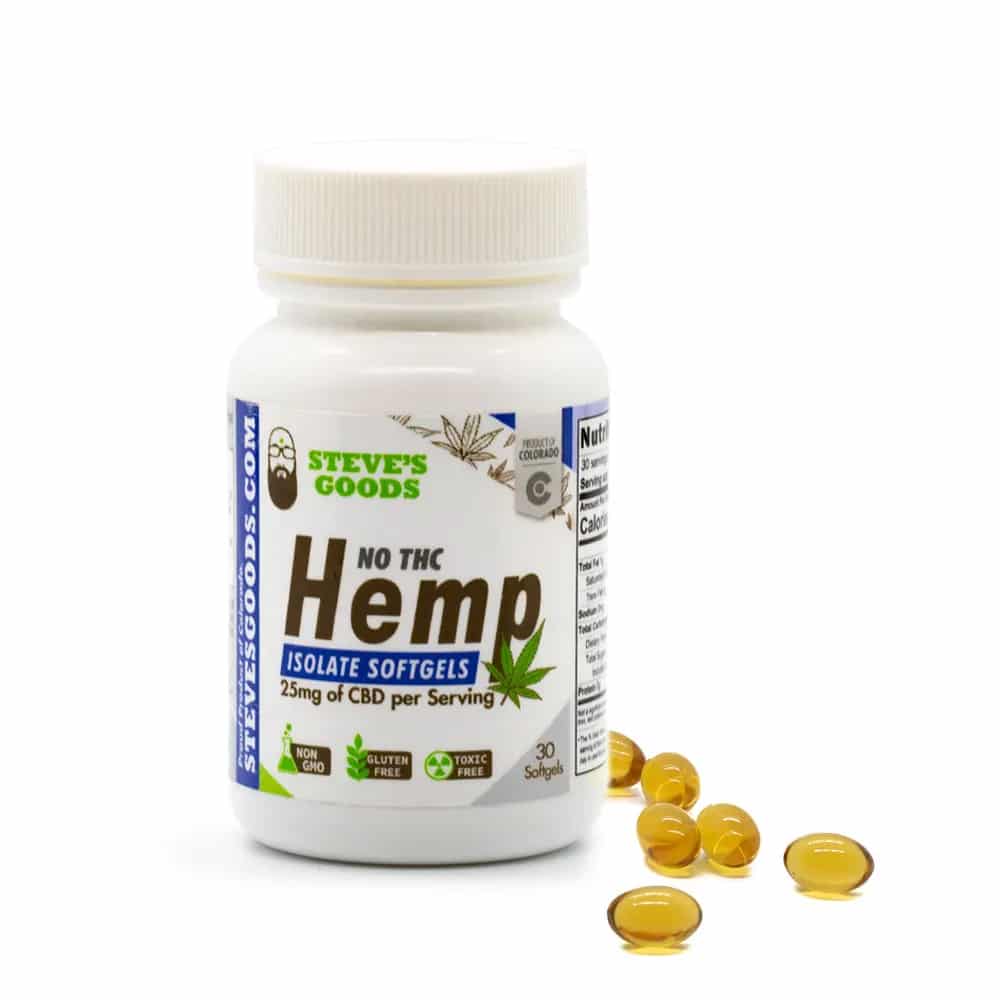 Whats Includes
Hemp Extracted CBD Isolate from Colorado, Natural MCT oil from real coconuts, Gelatin
How Its Work
Take 1 CBD Isolate Softgel daily, preferably with a meal, and ideally in the morning or afternoon.
Warning from the Manufacturer
These 25mg CBD Isolate Softgels Capsules are intended for use by adults and/or with adult supervision. Keep out of reach of children and minors.