All our products, in one place.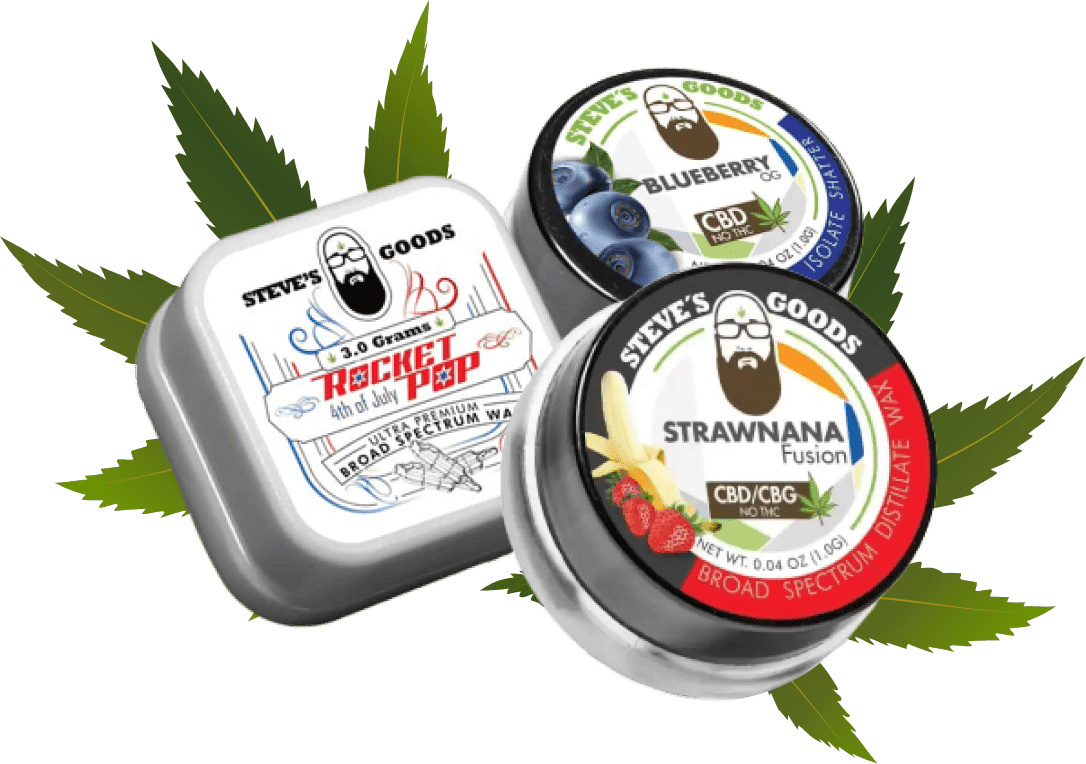 CBD Vape Pens and Other CBD Devices
Steve's Goods is your one-stop-shop for all things CBD, including CBD devices. With the best refillable CBD vape device, you can make the most of your smoke session, every single time. Whether you're a seasoned CBD user or you're just getting started, we can help point you in the right direction and find you the best CBD vape pen to meet your wants and needs.
Shop Steve's Goods for CBD Pens
Shopping around for a new dab or dip device? We've got you covered. Steve's Goods has the tools you need to consume your broad spectrum CBD vape juice, shatter, and wax with ease. With the right CBD device, you can make the most of your CBD concentrates.
CBD vape pens are not only great for consuming your CBD products - they're also a step in the right direction toward reducing waste and promoting sustainability. Made with refillable cartridges and rechargeable batteries, these CBD pens are designed to withstand multiple uses, ultimately reducing environmental harm.
Shop All Things CBD at Steve's Goods
Once you grab your device, make sure to check out our store for all your wax and oil needs! We use the highest quality ingredients in our products and offer flavors like Blueberry OG, Pineapple Express, Terpin Gorilla, and Watermelon OG.
FAQs on Dab Devices and CBD Pens
What is a CBD device?
A CBD device is a pen-shaped device used to smoke CBD vape juice or another CBD concentrate.
What makes a good CBD dab pen device?
The best way to feel the effects of CBD products is to invest in a good CBD device; the right CBD pen allows you to make the most of your CBD concentrates. When shopping around, make sure that your CBD pen offers precise heat control to preserve the potency of your concentrate. It should also offer ease of use, portability, and versatility - a pen that offers compatibility with a range of CBD concentrates makes it easier for you to consume whatever CBD product you're feeling that day.
What is the difference between a CBD device and a disposable CBD device?
A traditional refillable CBD vape pen is made for more than one use, allowing you to refill with CBD concentrate when it's empty. A disposal device is preloaded with the product and will not work once it's empty.
What can I smoke with a CBD device?
You can consume a variety of concentrates and extracts with a CBD device, not limited to CBD products.