Description
Pure CBD Isolate is good for adding to food and drink, for boosting the formulations of other CBD products, or for creating CBD-filled goodies. Additionally, it can be consumed like a CBD dab wax or sprinkled on cannabis joints.
Product Details:
1/2 g – Assorted Units
Colorado Hemp
99% Pure CBD Isolate Extract
Great Taste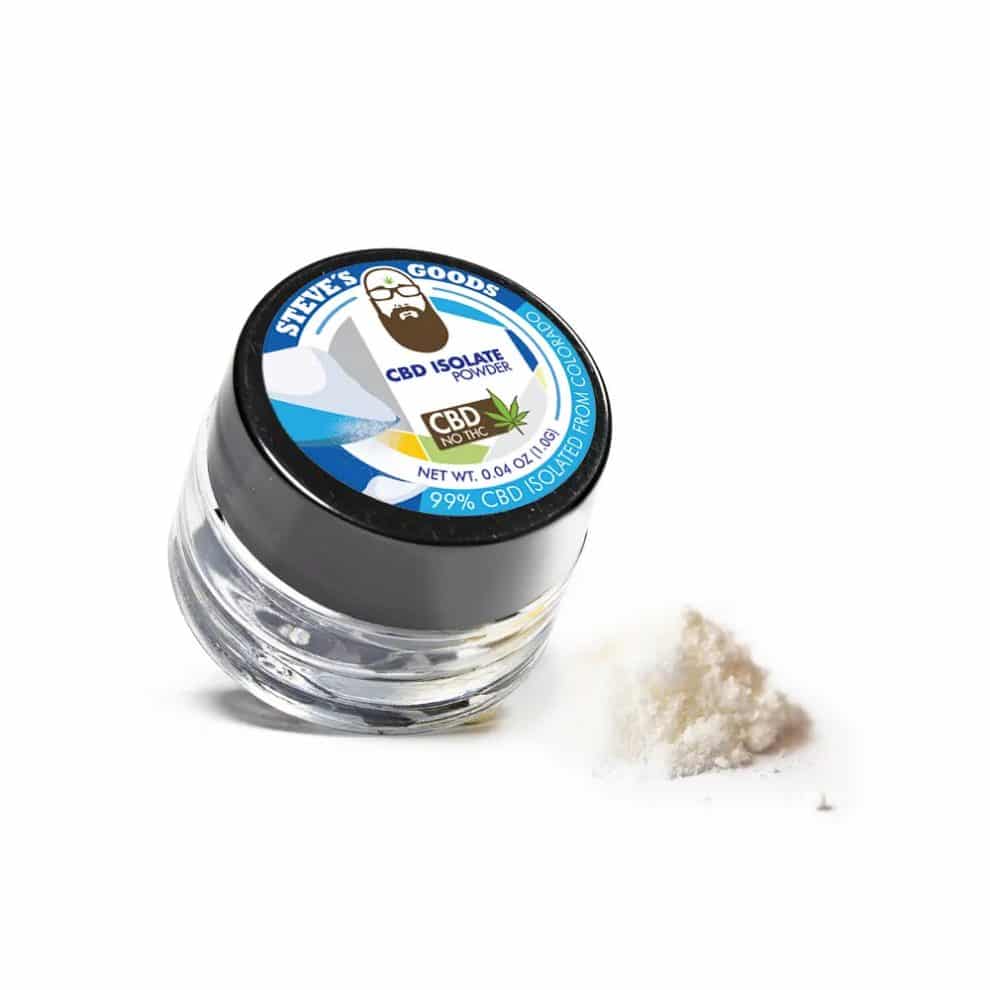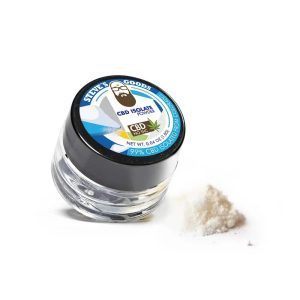 Ingredients:
99% pure, fine powder Cannabidiol (CBD) extract from Colorado hemp
How to Use
If you are dabbing or smoking, simply defer to your preferred method of cannabis consumption.
We recommend a dab rig, dab pen, or even mixing it in with your joints or bowls.
A great option for a portable device is our famous CBD Starter Pack. 
When cooking or making drinks, a recommended starter serving size is between 10 to 15 mg. per recipe or per finished serving of food.
CBD isolate is also great for creating personal care products. Formulations of such products use an amount based on the desired mg strength of the finished product.
Warning from the Manufacturer
CBD Isolate is intended for use by adults or with adult supervision. Keep out of reach of children and minors.
What Differences Exist Between Pure CBD Isolate and CBD Distillate?
Discussion regarding the differences between CBD isolate, CBD distillate, and full-spectrum CBD products mainly revolve around purity, concentration, and the presence of THC.
Steve's Goods Pure CBD isolate is 99% potent, solitary CBD. Our Hemp distillate contains all the terpenes and cannabinoids except THC. And finally, our full spectrum extract distillate offers a true cannabinol cocktail of CBG, CBN, CBC including less than .03% THC as mandated by the Farm Bill of 2018.
The amount of THC is measured in industrial hemp, and that amount is approved for sale because at that level it doesn't psycho-actively affect the vast majority of people, according to the legal definition.
Why choose Steve's Goods Pure CBD Isolate?
We start with locally grown hemp from right here in Colorado. Then we put our CBD Isolate through a rigorous process that assures its purity for use in our formulations, or for sale in a variety of sizes. In fact, after four years of trial & error, and through research and development, our extraction process uses the best tech in the industry.
Buying options
We sell our isolate in sizes as small as ½ gram and as large as you want. The more you purchase less it costs per gram. Let our wholesale team know if you need Bulk CBD isolate, White Label CBD isolate, Private Label CBD isolate, or just a large quantity of Steve's Goods CBD isolate.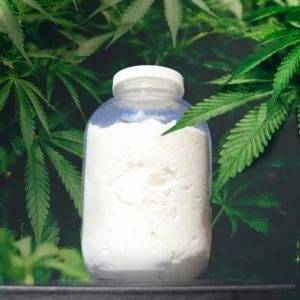 How much CBD is there in Steve's Goods Pure CBD isolate?
Our pure CBD isolate is guaranteed to be 99 % cannabidiol.
Why is Locally Grown Colorado Hemp More Trusted Among Consumers?
You might be thinking to yourself, hemp is hemp. Why does it matter who grows it and where?


Many factors make for "quality" hemp
Such factors include soil, temperature, nutrients, time of harvest, etc, etc. And, that's only the beginning of the story.
We track the industrial hemp used in our products from seed to sale
We've met the farmers and been to their farms. We are even growing and harvesting thousands of our own hemp plants for our products. Nothing but the best.
Buying local is supporting local
The newly re-ignited hemp business in the United States. You're showing farmers you stand by them while demonstrating to the economy of our country the importance of cultivating this vital & ancient staple crop.
We worked hard to make sure you could find us, and we are glad you did! Please feel free to browse our other CBG products for suitability to your needs and wants in Colorado hemp supplementation.
Know that we are always innovating, and that means you will find that we bring new products to market all the time.
~Steve's Goods is on Social Media!~
Check us out on Instagram and Facebook!
-If you would like to join our affiliate program…
…please find our portal here.
-If you are interested in bulk and wholesale options for this product…
…please find our wholesale program here.
-For copies of our recent lab test results…
…visit our Certificates of Analysis on this page.
This product is not for use by or sale to persons under the age of 18. This product should be used only as directed on the label. It should not be used if you are pregnant or nursing. Consult with a physician before use if you have a serious medical condition or use prescription medications. All trademarks and copyrights are property of Steve's Distributing LLC. These statements have not been evaluated by the FDA. This product is not intended to diagnose, treat, cure or prevent any disease. Individual weight loss results will vary. By using this site, you agree to follow the Privacy Policy and all Terms & Conditions printed on this site. Void Where Prohibited by Law.