How to choose a high quality CBD oil?

Top 5 factors to look for when shopping for CBD hemp oil
The CBD market has seen a rise in the popularity of CBD oil. CBD oil is produced from hemp and offers a legal substitute to cannabinoid-based medical marijuana. CBD oil carries no psycho-psychotic side effects and is quickly becoming an acceptable option for a myriad of health conditions spanning many different age groups.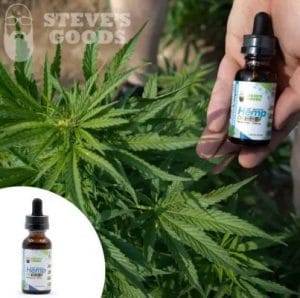 However, not all CBD oils are created equally. Certain factors separate bad CBD oil from good. Read on to discover some tips for choosing a high-quality source of CBD oil.
10 Check For Independent Third-Party Lab Testing
To make sure you are using only the purest CBD oil, choose products that have been independently tested by a third-party lab. The lab will test for everything from the presence of THC to ensuring no toxic byproducts are present.
Make Sure the CBD Oil is THC-Free or THC-Compliant with the definition of legal hemp
CBD oil extracted from industrial-grade hemp will contain less than 0.3% THC. Companies that use human-made sources or synthetics to process their CBD oil are not only jeopardizing the public's health, but they may also be selling an illegal substance. Before you use any CBD oil, it is essential to verify what it is, and whether it is THC compliant or maybe THC-free.

Use Products With Fully Disclosed Labels
Not all products have the same concentration of CBD in their oil. Some companies use varying concentrations of MCT or propylene glycol. Stay away from products where the label doesn't explicitly tell you exactly what ingredients the product contains.
Buy American and Reputable Manufacturers
A manufacturer with an excellent reputation has earned it through guaranteeing their product and being tested over time. Only trust CBD oils produced by experienced and ethical manufacturers. Do your homework before choosing the right one for you.
Not all CBD oils are the same, nor are they the same quality. It is essential to inform yourself to ensure you are getting the high quality CBD oil product you sough for. Steve's Goods is dedicated to producing the finest and purest products available on the market. Check out our collection of CBD oil products today.
Even High Quality CBD Oil does not mean "medicine"
Steve's Goods is proud of the quality and the purity for which our brand stands. We also think it appropriate to remember that this is a short term, natural supplement and not a panacea. Steve's Goods does not market CBD oil as medicine, does not participate in medical studies to prove as much, and does not recommend this product, or our other hemp products, as suitable replacements for medical prescriptions. We encourage you to speak with your doctor about adding CBD to your regimen.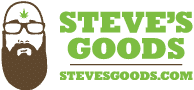 ~Steve's Goods is on Social Media!~
Check us out on Instagram and Facebook!
-If you would like to join our affiliate program…
…please find our portal here.
-If you are interested in bulk and wholesale options for this product…
…please find our wholesale program here.
-For copies of our recent lab test results…
…visit our Certificates of Analysis on this page.