Top 10 Best CBD Dabs – Products Explored
Best Articles Of 2020
Steve's Goods Full Spectrum University Blog – Products Series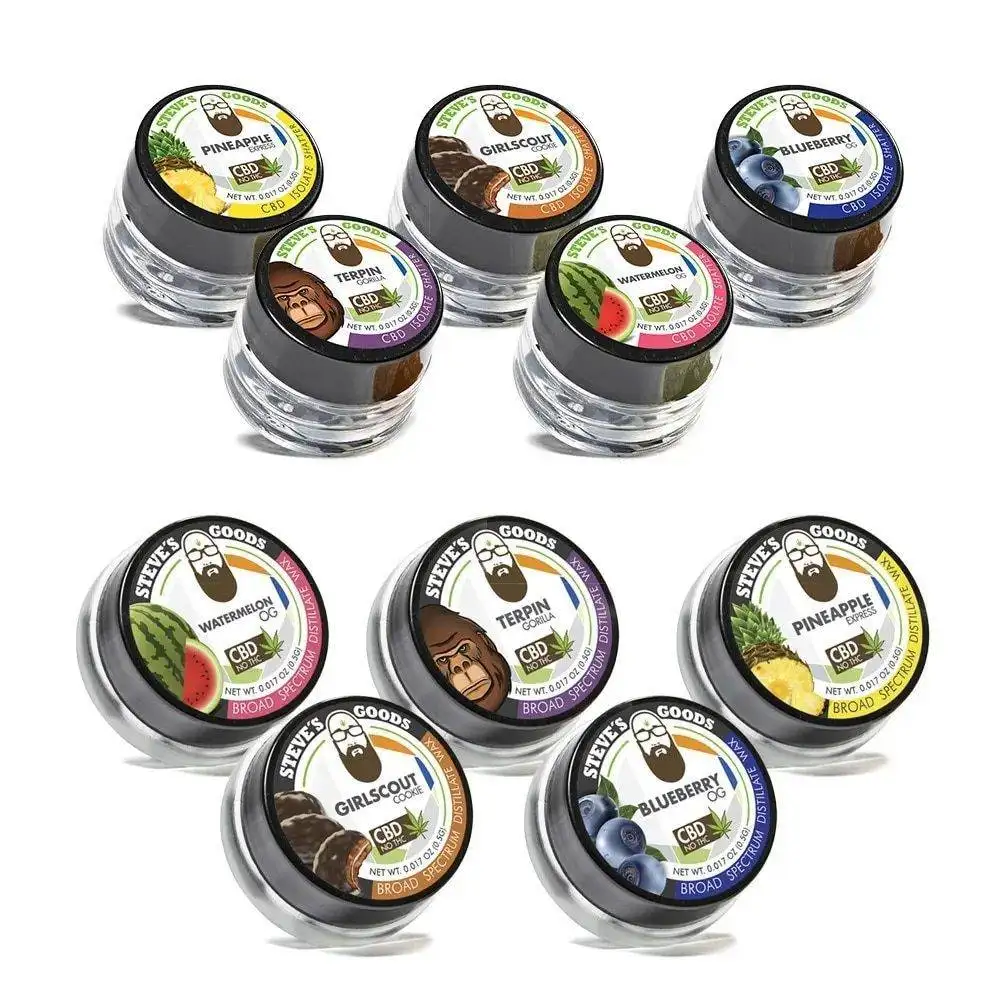 The Best CBD Dabs are high concentrates with CBD and Terpenes!
In this article you will find knowledge-rich information about the top 10 best CBD dabs in the market, At Steve's Goods, we specialize in CBD Shatter which is a member of the CBD Dabs collection. CBD Shatter is CBD isolate that we infuse with real terpenes to match cannabis profiles like Pineapple Express, Blueberry OG, Watermelon OG, Terpin Gorilla, and Girl Scout Cookies.
Formulation Matters
We only use the best pure CBD isolate. It is made fresh per each batch of CBD Shatter to ensure the highest possible quality. Each batch of CBD isolate is extracted in our lab and infused in that same lab.
In this article, we will be discussing the types of CBD Dabs, their flavor profiles, and what they taste like.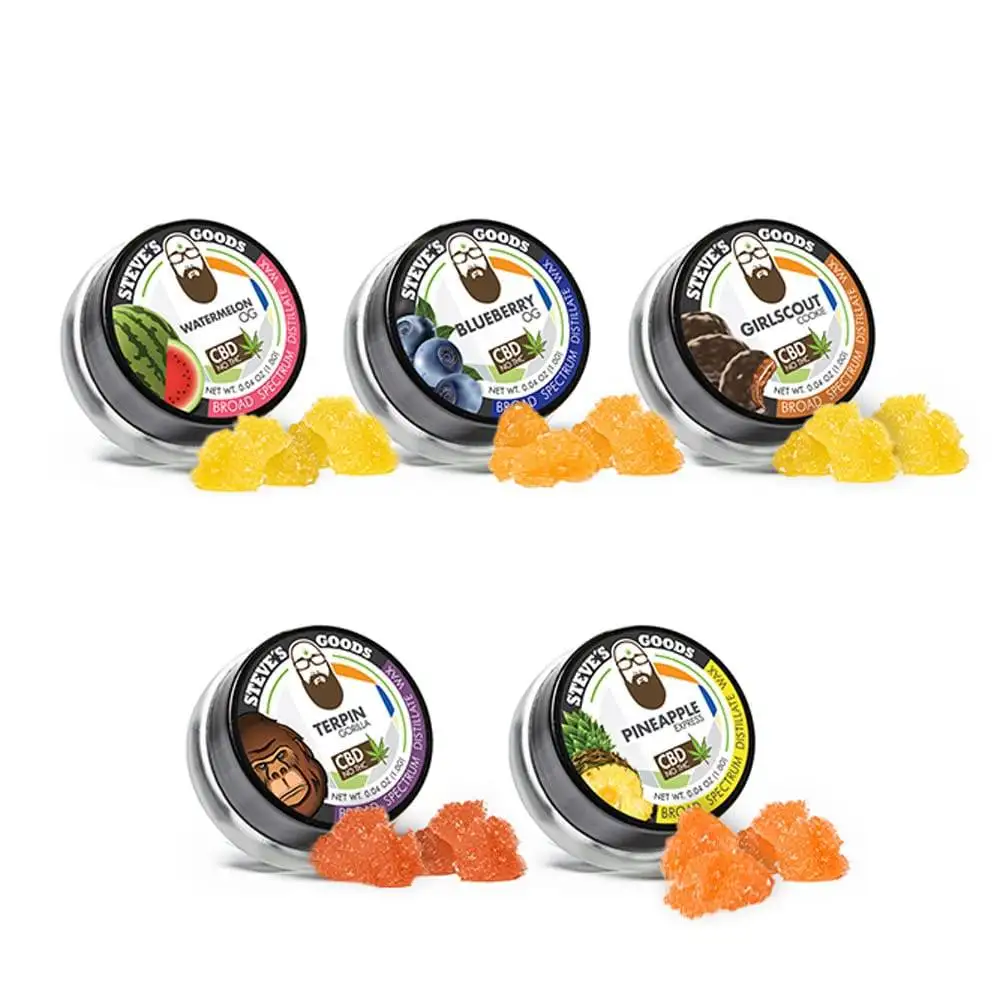 How to use CBD Dabs?:
Check out our YouTube video on our CBD Shatter Shop, and learn about CBD Shatter and how it can be used!
Never forget the pure OG. I'm not talking about the part of the OG family; think Biggie Smalls. The Original Gangster. Notorious in the cannabis world for being the second most popular cannabinoid for it's healing properties.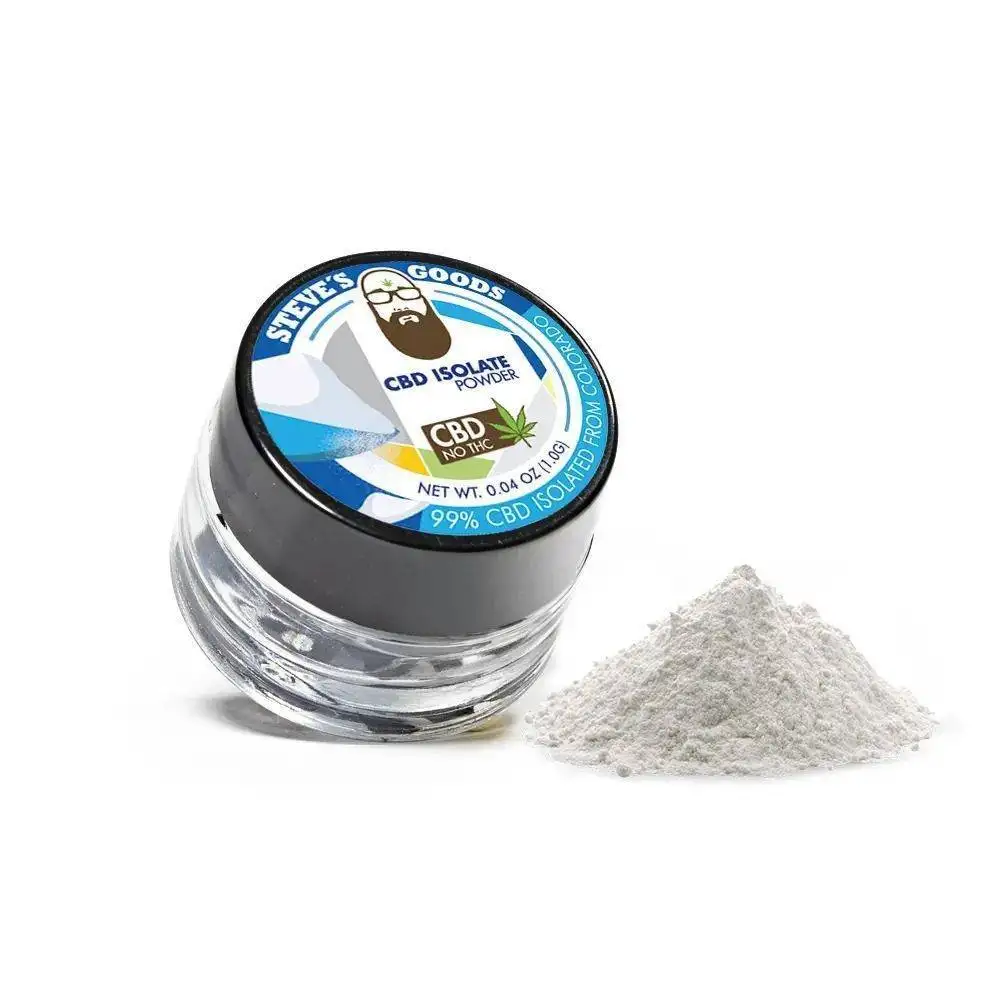 1/10 – Best CBD Dabs List
So what is CBD isolate?
Simply put, CBD isolate is extracted hemp. You take hemp, take a nice expensive C02 extraction machine, and have the C02 strip away only the CBD. Isolating the component cannabidiol.
Form: Powdered or Crystalline – ours is powdered but still has a shine
Liquid Soluble: YES (2 hours MAX)
Tastes like: Cherries
This is CBD isolate that has been turned into a slab. Melted down, then dried which makes it hard but breakable like shatter.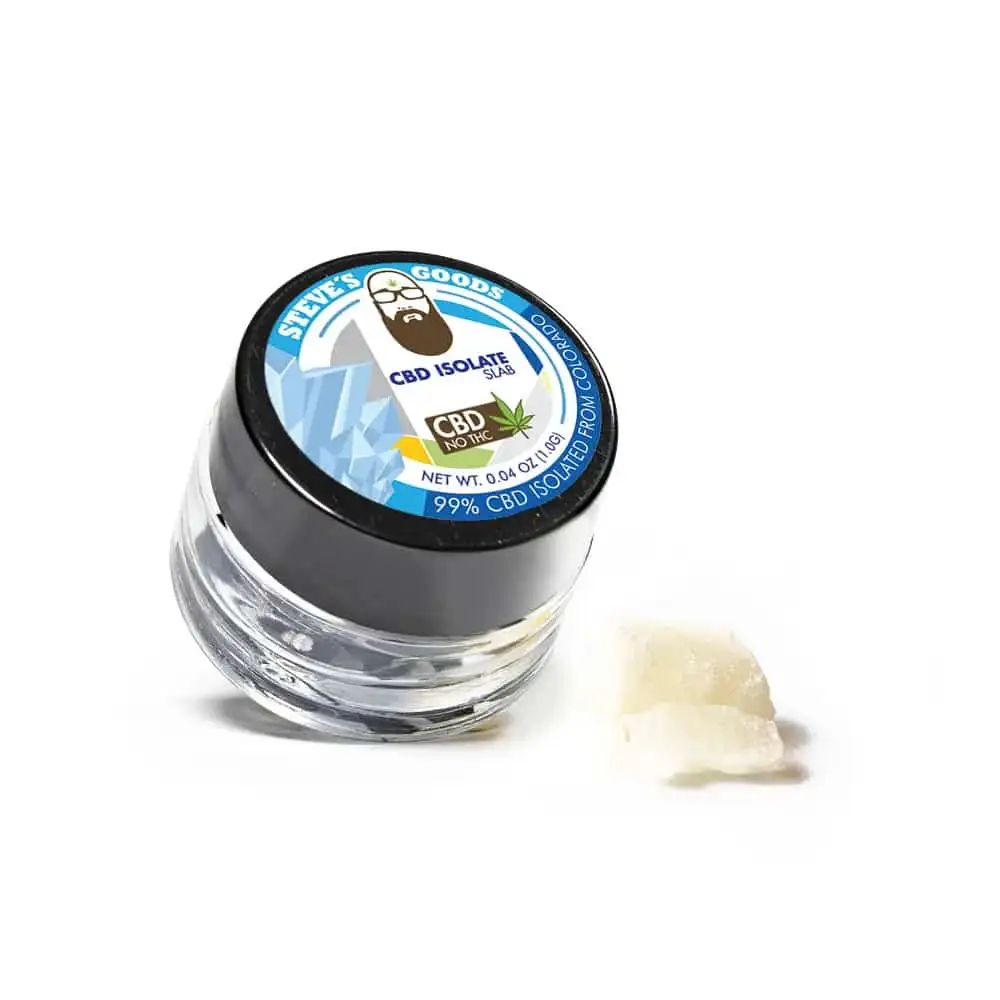 2/10 – Best CBD Dabs List
This form is ideal for dabbing CBD because it stays in a solid form when you break it up. Allowing you to easily drop it onto a nail, or in your dab pen. No extra flavor added.
Form: Slab
Liquid Soluble: YES (2.5 hours MAX)
Tastes like: Cherries
Full Spectrum: The process of making this is different. Instead of isolating just one component like CBD, you are getting the raw material from the hemp plant that consists of other helpful cannabinoids like CBG. This process takes longer and that is why it is more expensive. The quality is also much higher because it has a Full Spectrum of cannabinoids. CBD Wax is the ultimate CBD Dabs because more cannabinoids are better than just a single cannabinoid.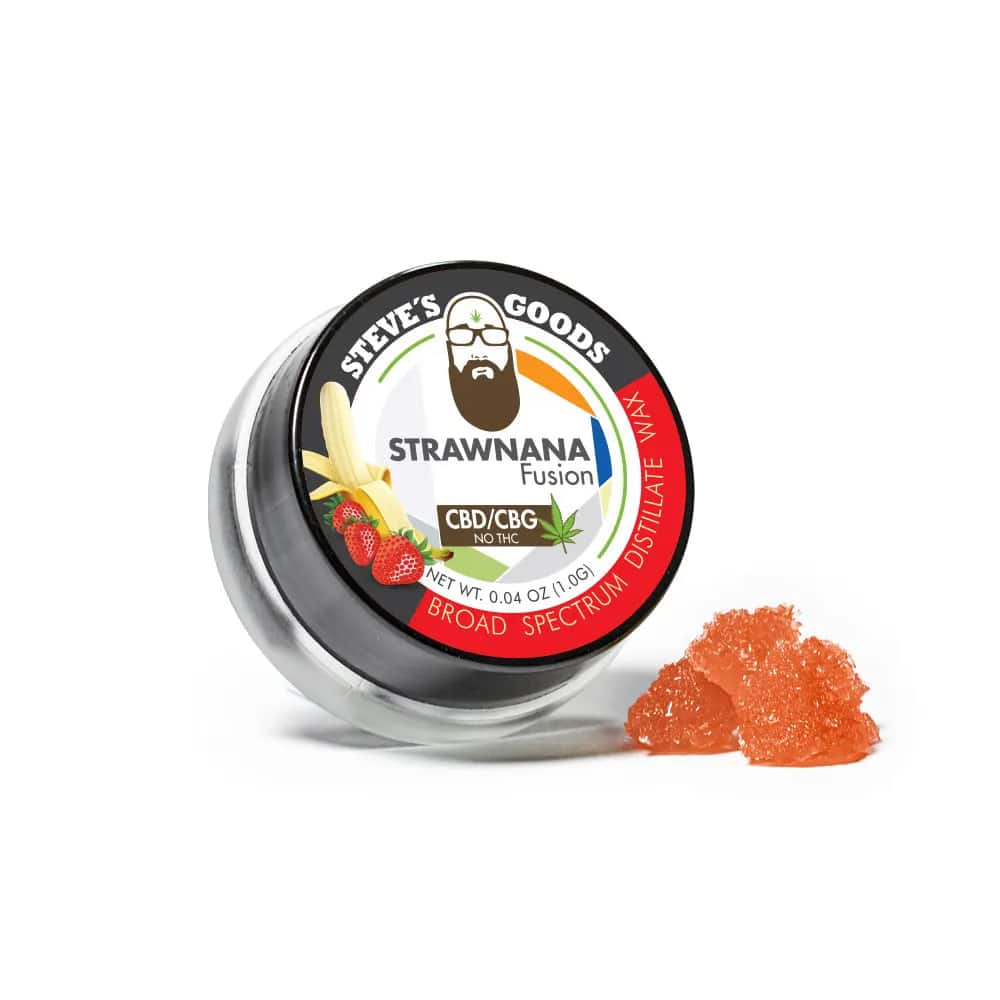 3/10 – Best CBD Dabs List
THC gets you high, and CBD doesn't get you high but when used together you experience a more relaxed feeling. THC and CBD are connecting to your cannabinoid receptors in different ways like keys and assisting each other along the way. This is the same for other cannabinoids like CBG. CBD and CBG work better together than they do separately. As research continues, we will find out which cannabinoids help each specific person.
Form: Wax
Liquid Soluble: Not sure
Tastes like: It will depend on the terpene profiles used. Natural wax can taste like earthy marijuana.
Our CBD Shatter Deal is our glorified sample tester. Try each flavor to see which terpene profiles suites you.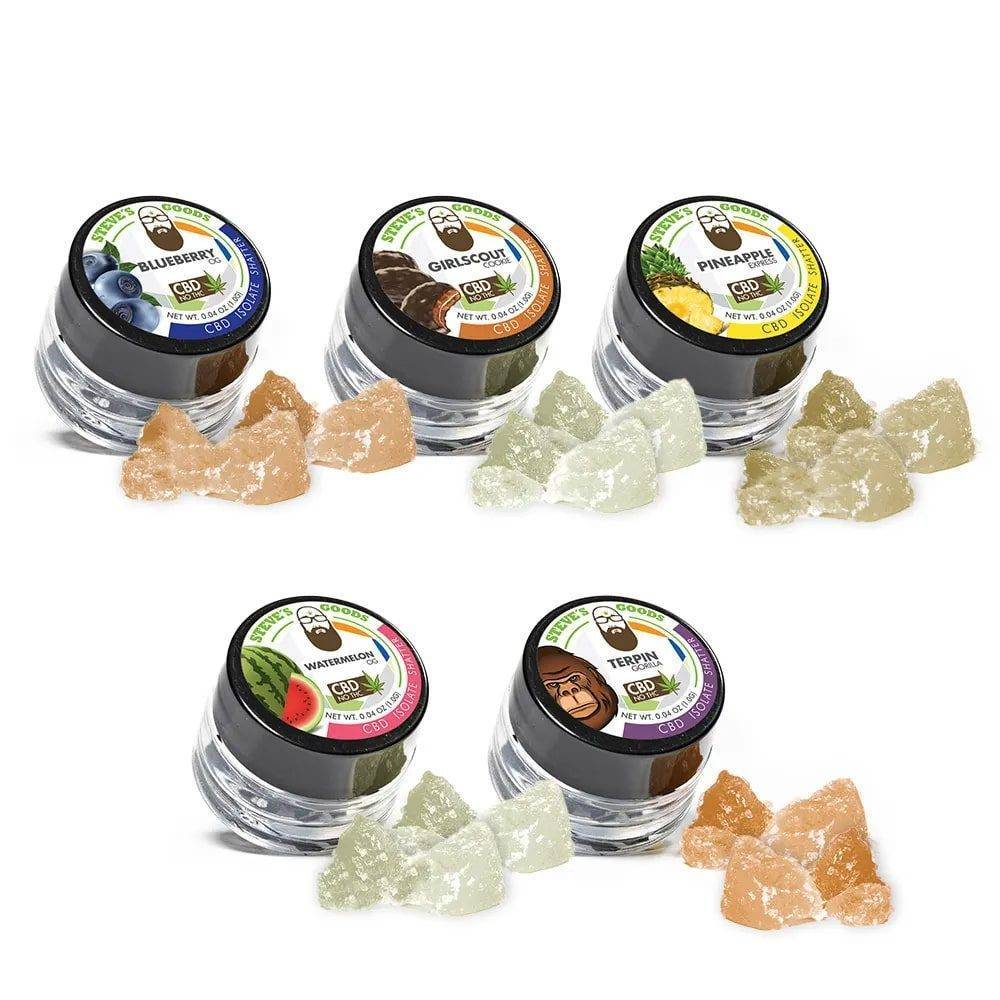 4/10 – Best CBD Dabs List
Maybe you enjoy fruity like Blueberry OG, or maybe you are more traditional and rather go for a more pungent like Terpin Gorilla. This deal pack is the best way to find out. We currently have 3 deal packs:
CBD Shatter 10 gram Deal
CBD Shatter 20 gram Deal
Form: Shatter
Liquid Soluble: YES (2 hours)
Tastes like: Heaven
Our most popular flavor is our Blueberry OG, which is my personal favorite CBD dab. It smells just like it tastes. If you are looking to liven up your day and add more energy; check out this amazing flavor. One smell of the terpenes and you will be begging to live inside this smell.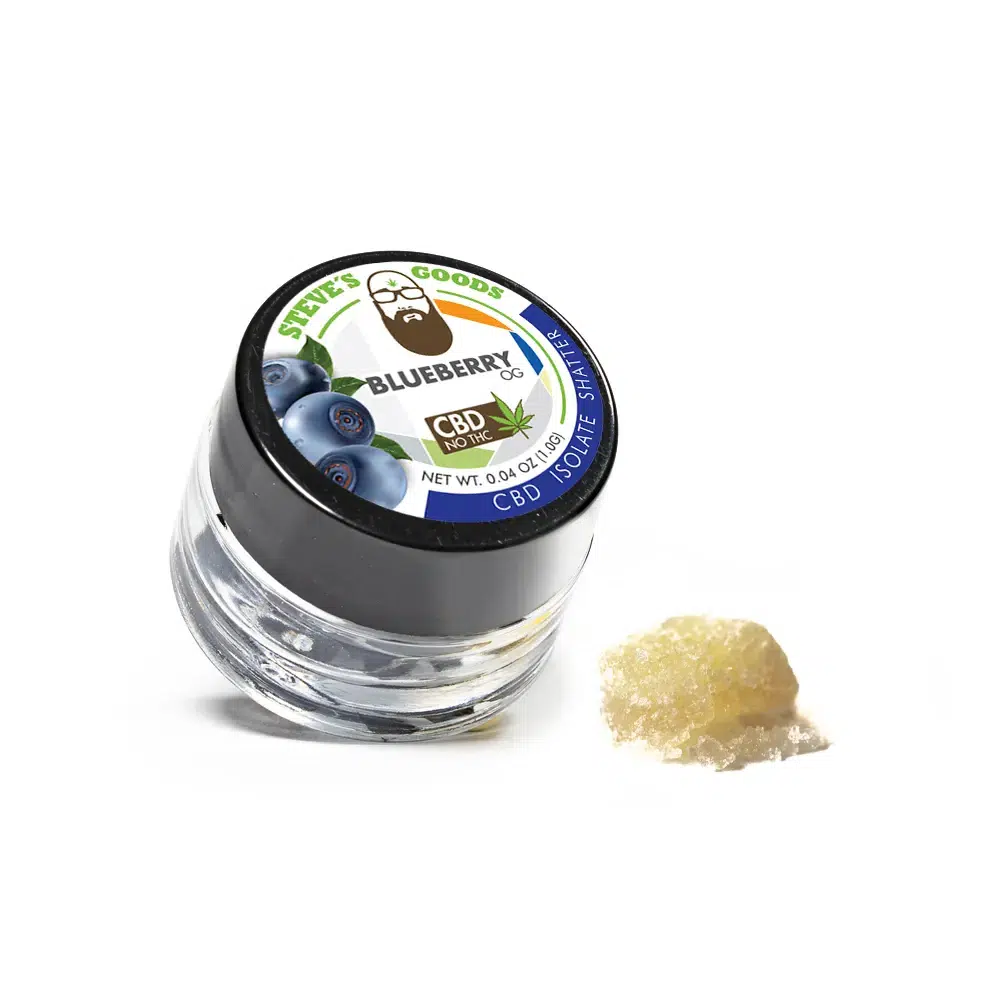 5/10 – Best CBD Dabs List
Form: Shatter
Liquid Soluble: YES (2 hours)
Tastes like: Blueberries
Y'all remember the movie. The one that made this marijuana strain so popular. It is the most popular strain in the world and by far the most well known. Holy, mother of marijuana! If someone said they had Pineapple Express you would wipe money out of your pocket faster than you did that time you were drunk and needed them nuggets. Well, anyway, if you have already tried and/or smelt this strain, you will recognize it and fond memories of the good old times will screen through your mind.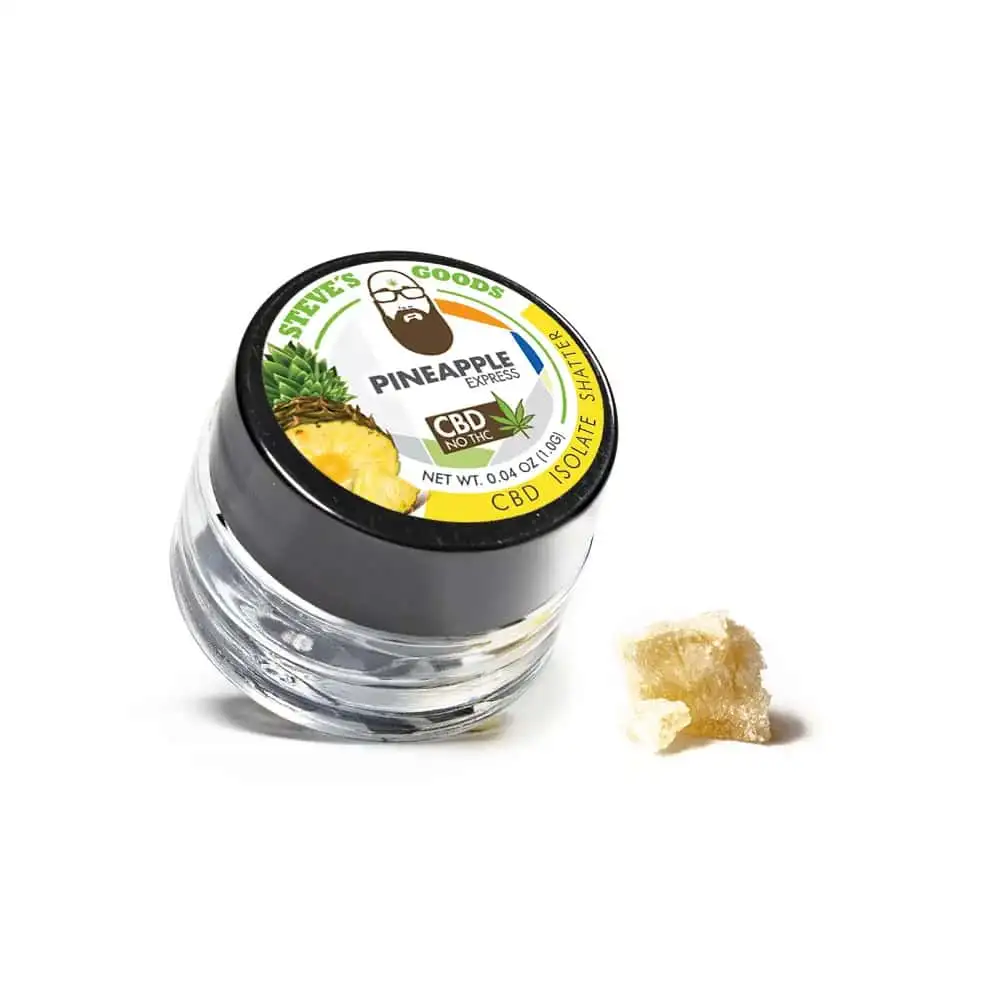 6/10 – Best CBD Dabs List
Form: Shatter
High: YES
Test Results: 95%
Tastes like: The smell is something like pineapple, fresh apple, and/or mango, with a taste of pine and cedar
If you love the Blueberry OG CBD Dabs, you will LOVE the Watermelon OG. Blueberry is still my favorite but if I'm looking for something different but still fruity, I grab some of this!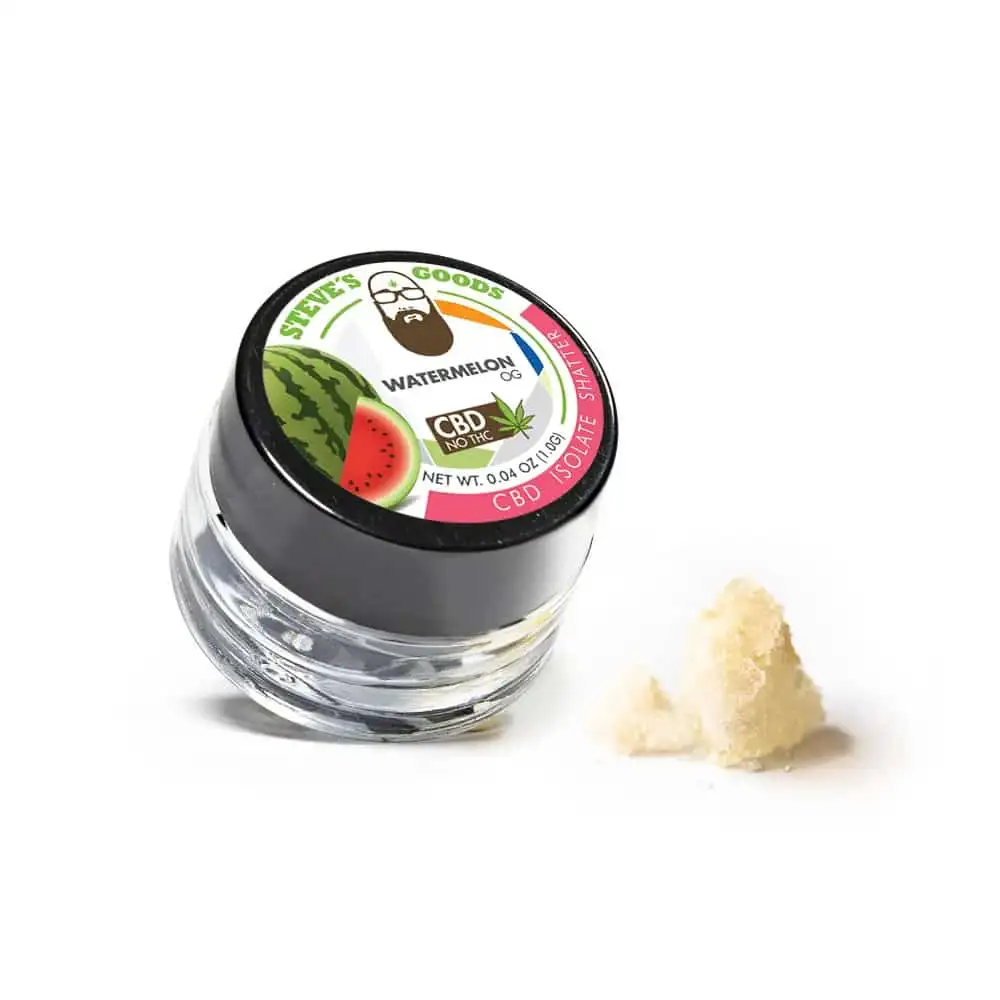 7/10 – Best CBD Dabs List
This is another strain that will help energize you and keep you focused.
Form: Shatter
Liquid Soluble: YES (2 hours MAX)
Tastes like: The flowers are firm and full. The smell has a light, sweet fruity aroma followed by a complimenting crisp watermelon scent.
Ok, let's be honest here. Who else is still mad about Harambe? Kids playing with Gorillas, Parents not watching kids, Gorilla Glue suing the name of a strain that has been around forever.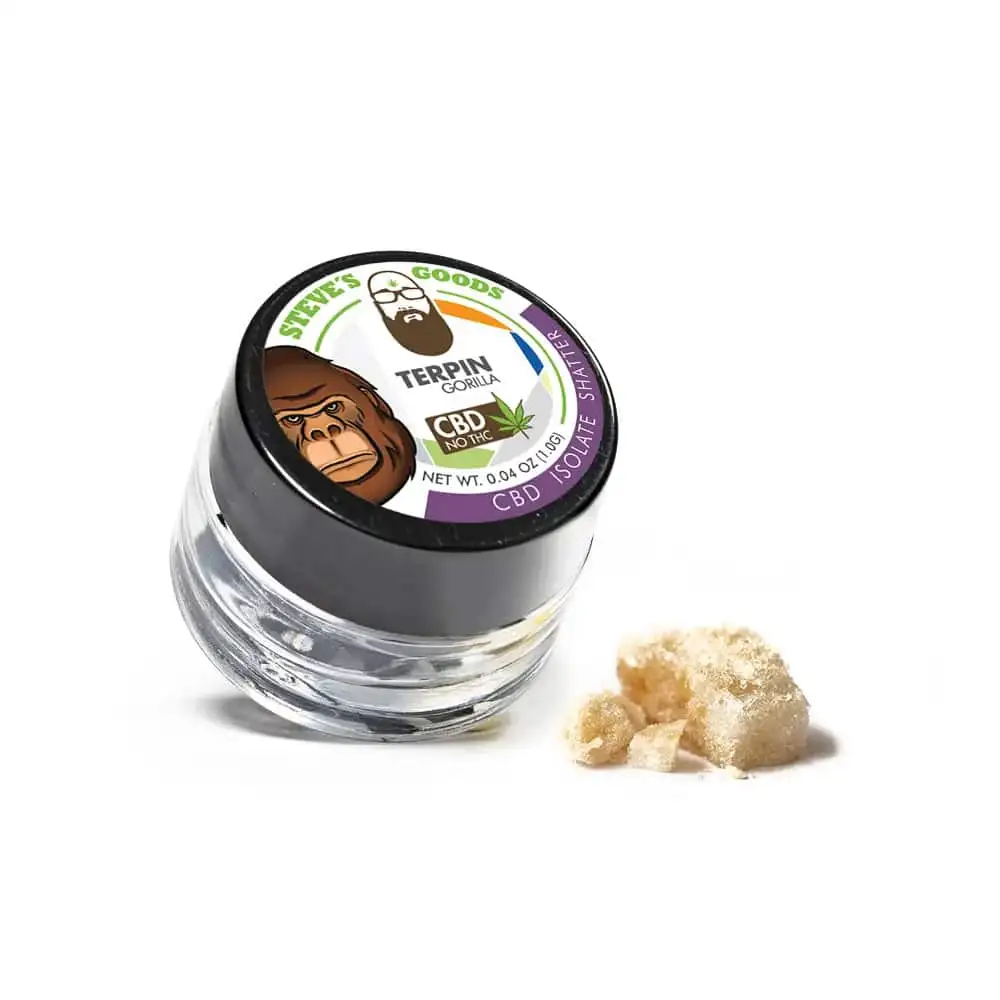 8/10 – Best CBD Dabs List
That is why we pour out some Terpin Gorilla CBD Dabs on his death birthday. We honor you Harambe! You will not be forgotten in vain!
Form: Gorilla smashed into a slab
Liquid Soluble: YES (2 hours MAX)
Doesn't taste like Gorillas
Our newest member of the CBD Dabs, CBD Shatter family! Our uniquely crafted flavor is super potent.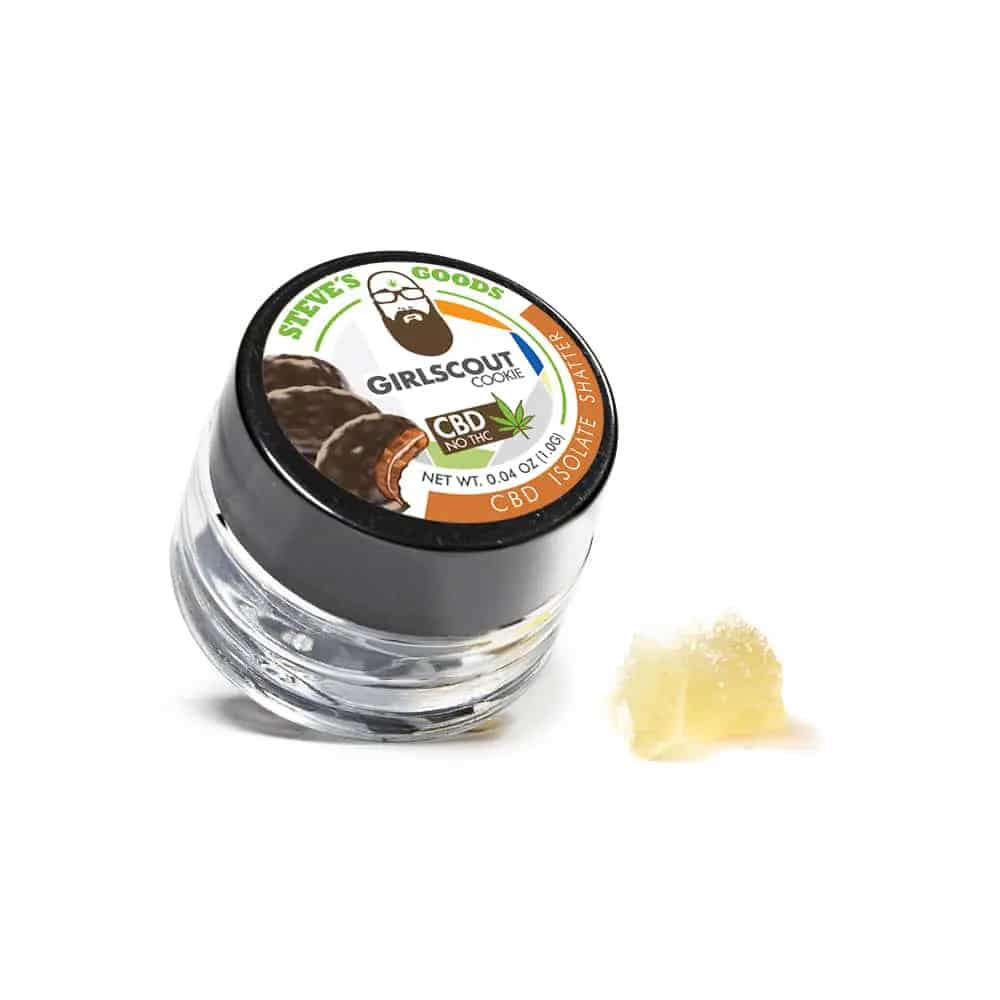 9/10 – Best CBD Dabs List
If you have ever tried the strain Girl Scout Cookies, you will be able to tell immediately that what you are smelling is not the sweet smell of cookies but more of a pungent earthy flavor with a sweet overtone.
Form: Shatter
Liquid Soluble: YES (2 hours MAX)
Tastes like: Mostly pungent with a little sweet
Our fan-favorite from our Small Batch CBD Wax Concentrate run. We love Soul Train!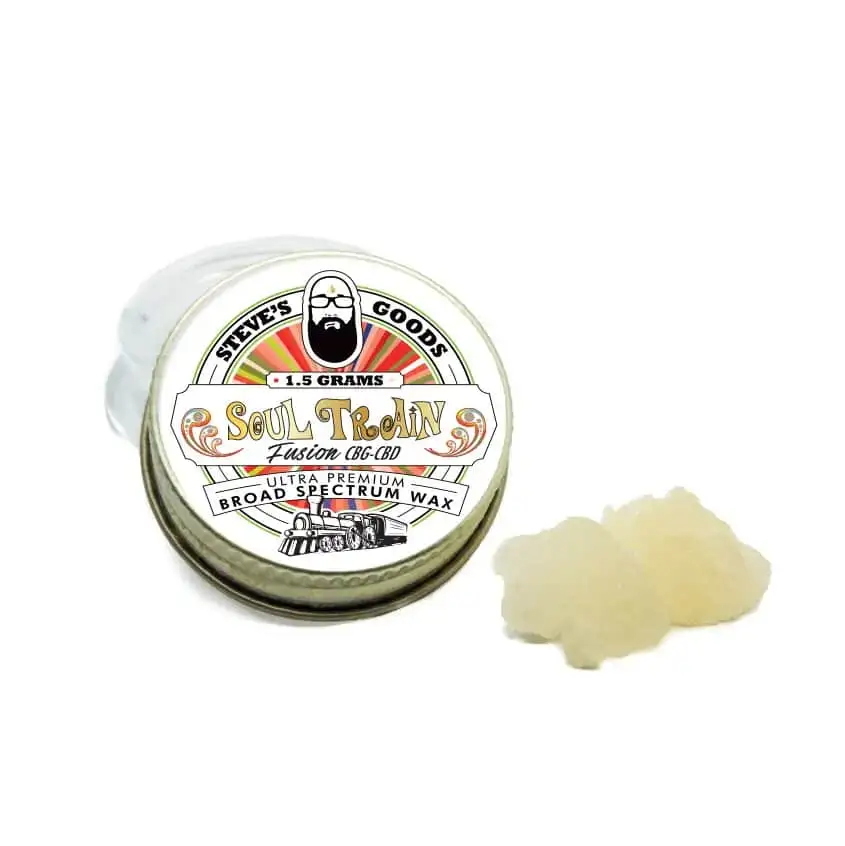 10/10 – Best CBD Dabs List
How do I buy CBD Dabs?
CBD is legal in all 50 states because there is no THC. CBD Dabs will not show up on a drug test UNLESS you are using a Full Spectrum oil or CBD concentrate because there might still be THC left over.
Is there a lot of THC in Steve's Goods?
Not in our products but on the market today! If you are worried about passing a drug test with CBD, we highly recommend our CBD Shatter that is used with our pure CBD isolate.
You can buy CBD Dabs at Steve's Goods CBD Concentrates Shop
Does CBD Get you high?
No, there is no Psychoactive components in CBD, but you may feel more of a 'body high'.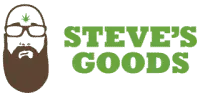 ~Steve's Goods is on Social Media!~
Check us out on Instagram and Facebook!
-If you would like to join our affiliate program…
…please find our portal here.
-If you are interested in bulk and wholesale options for this product…
…please find our wholesale program here.
-For copies of our recent lab test results…
visit our Certificates of Analysis on this page.