Why compare CBD vs THC?
Cannabidiol (CBD) and tetrahydrocannabinol (THC) are two of many different cannabinoids present in cannabis. Both CBD and THC interact with cannabinoid receptors, CB1 and CB2, to produce a variety of effects. It is both CBD and THC help with or limit the effects of a variety of conditions. CBD is more abundant in hemp and THC is more abundant in marijuana. But when it comes to CBD vs THC, how different are they?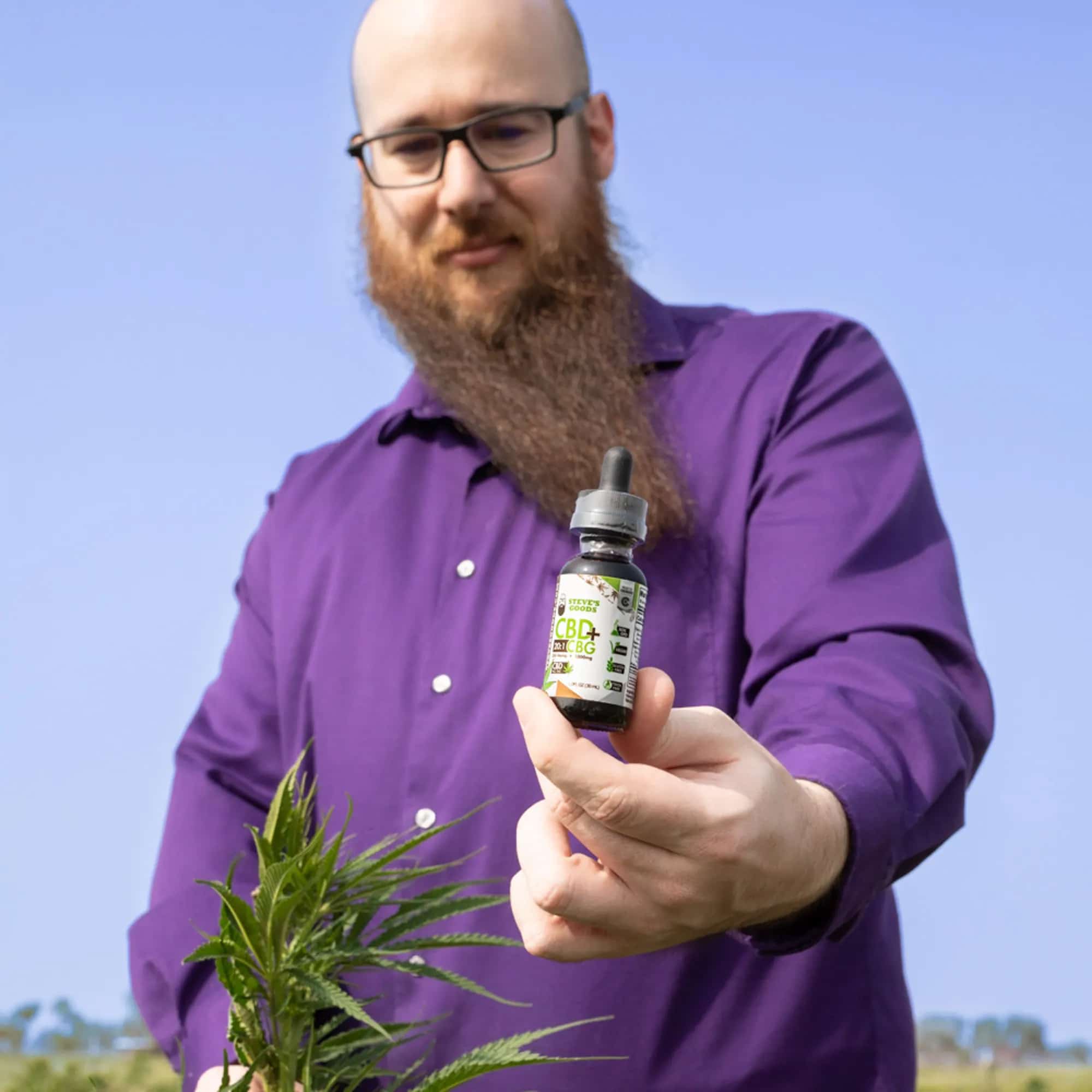 More On Cannabinoid Receptors
There are hundreds of cannabinoid receptors throughout the human body that cause both specific and unknown effects on the human body. Cannabinoids supplement with short term.
Cannabis Species: Primary Differences
CBD and THC are both found in both hemp and marijuana produce their effects via the endocannabinoid system. They work with different receptors though and produce different effects to be aware of.
The "High" Feeling
The most notable difference between the two is that THC makes you "high" and CBD does not.
The CB1 receptor is concentrated in the brain and thus is the receptor responsible for the psychoactive effects of Cannabis. The THC is the cannabis plant that works primarily with this CB1 receptor type and is the reason for its effect on memory, concentration, altered time perception, and hallucinations. The high feeling in marijuana has many people using it as a recreational activity.
Where Do They Come From?
Both CBD and THC are cannabinoids found in the Cannabis Sativa plant. There are two main types of Cannabis, Hemp and Marijuana. Hemp legally has no more than 0.3% THC. Marijuana usually has 5-20% THC but can have up to 30%.
CBD vs THC – Side Effects
In a healthy individual, there is no evidence that it will have any impact.
THC has some mild side effects; some of which are more common in individuals new to its use. THC will commonly result in feeling high, memory loss, slow response times, reduce coordination, red eyes, and dry mouth. In rare cases, it can cause panic attacks and mild hallucinations. These rare cases are more common in individuals new to THC use that take too high of a dose. Individuals with underlying mental disorders may have an increased risk of developing further mental illness with THC use.
It is important to note that it is virtually impossible to overdose using either CBD or THC.
Is CBD Legal? What about THC?
Disclaimer: This section is just advice. It is advisable to seek out official laws and regulations for your needs.
The Hemp Farming act of 2018 passage of the 2018 Farm Bill made industrial Hemp growing legal in the U.S. as long as it complies with state and local laws. It is fully legal in some states, such as Colorado, and conditionally legal in others.
Some states have age purchase restrictions.
Quite a few states actually require that CBD contains 0% THC. Some states require that the FDA approves a product first. Because of the incredible amount of variations of laws and regulations, that are ever-changing, you need to do your own research for your area.
It is still Federally illegal to purchase THC.
Many states have passed laws for it to be fully or conditionally legal. This means that in a state with fully legal THC laws, like in Colorado, a state trooper or a local police department may not have authority to take action against THC, but a federal agent from Border Patrol or the DEA can take full action against it.
How to use CBD and THC
Before we intro you to products offered at Steve's Goods, know that CBD does not mean "medicine"
Steve's Goods is very proud of all our products, and of our brand. We worked hard to assemble the natural ingredients formulated into them.
To be clear: Our products are short term, natural supplements and should not be considered as medicine, or any kind of natural 'panacea' for serious conditions.
Steve's Goods does not endorse our hemp products as suitable alternatives to medical prescriptions. Talk to your doctor for more information on CBD before adding any of our products into any kind of "treatment" medically.
Using Steve's Goods
Many people choose to smoke or vape marijuana and/or CBD. Both can be found in Oils or Concentrates.
At Steve's Goods, we specialize in high-quality, Colorado Sourced CBD and CBG. We take careful steps and procedures to produce the best products on the market. Here are a few of our suggested products.
Tinctures are pretty versatile forms of CBD consumables, and that explains why there are so many. They are ready to go when opened, deliver CBD by drops in a drink or on the tongue, and can even be blended into smoothies. Tinctures have a long shelf-life, and at Steve's Goods, they taste incredible. Try flavors like broad spectrum OG Blueberry and OG Watermelon. Really good choices.
Potent and fast-available, CBD concentrates come in forms like CBD shatter and wax. They can be dabbed on devices (see below) either portable or stationary.
We make hemp gummies, lollipops, and full spectrum coffee.
Topical relief can be quick with our CBD Skincare Creams, Salves, and Bath Bombs. A popular item at Steve's Goods' Relief Balm On a Stick. Simply apply it to an area.
Give your skin some attention with Lavender CBD Moisturizer, with CBD Eye Cream, with some Facial Cleanser, and more. EndoBloom is Steve's Goods brand and has carefully developed personalized hemp products for women, by women.

This fine, white crystalline powder is 99% pure CBD from fine Colorado hemp! It is created through a multi-step refining process from Hemp oil. It can be added to your cookies, coffee, tea, or to a cannabis plant smoking blend.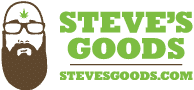 ~Steve's Goods is on Social Media!~
Check us out on Instagram and Facebook!
-If you would like to join our affiliate program…
…please find our portal here.
-If you are interested in bulk and wholesale options for this product…
…please find our wholesale program here.
-For copies of our recent lab test results…
visit our Certificates of Analysis on this page.