With legalization in full swing, CBD products are becoming increasingly popular nationwide. From CBD oil to dabs, gummies, and more, everybody is excited to give this cannabinoid a chance. While many people still think of THC when they first hear of cannabinoids, CBD products are not the same as THC-related products.
Derived from high-quality hemp, CBD oil, and other non-psychoactive CBD products are legal. While inhalation is a favorite method for administering hemp, CBD products have taken on another form: CBD wax concentrates. Designed to deliver higher concentrations and enhance your value for money, the best CBD wax concentrates might be the best way to enjoy the benefits of CBD.
While relatively new, the market is filled with a growing number of CBD wax concentrates. You must learn more about them to get the best bang for your buck. To this end, Steve's Goods can help. From telling you what they are to listing down the best CBD wax concentrates in the market, this comprehensive guide will cover everything you must know about them.
For the budding hemp enthusiast, we will first cover the basics. After that, we can dive into our list of the best CBD wax concentrates at Steve's Goods.
A Guide to the Best CBD Wax Concentrates in 2023
What is CBD & How is it Different From THC?
Short for cannabidiol, CBD is one of hundreds of natural compounds called cannabinoids. These chemical compounds exist in hemp and cannabis plants. Many people often confuse CBD with THC. Short for tetrahydrocannabinol, THC is another one of the active compounds found in cannabis and hemp. THC is the more well-known cannabinoid, owing to its infamy as a psychoactive compound.
THC is the reason cannabis is illegal, owing to the euphoric and pleasurable mind "high" it has. While CBD and THC are cannabinoids, the difference in their chemical structures changes how CBD interacts with your body's endocannabinoid system. Also called the ECS, the endocannabinoid system comprises central and peripheral nervous receptors. The ECS regulates different bodily functions to maintain internal balance or homeostasis.
CBD interacts with receptors in the peripheral nervous system, imparting benefits by aiding the body's ECS. More research is being done on it, but CBD is known to have several positive effects on the body. In its concentrated form, CBD's ability to deliver benefits only improves. Considering this, the growing popularity of CBD wax concentrates is not surprising.
What Are CBD Concentrates?
While the name already gives it away, CBD concentrates are products with high cannabidiol concentrations. By offering the active cannabinoid in higher doses, CBD concentrates may deliver more benefits of hemp than regular CBD oil-derived products. CBD concentrates are available in various forms, including:
CBD Shatter

 – is a form of CBD concentrate with a tough texture. Heating CBD shatter melts and converts it into a thick substance with a honey-like consistency. In this form, you can pull and stretch like taffy.

CBD Isolate

 – is a form of CBD concentrate containing only pure CBD without any other hemp-derived compound in the product.

CBD Vape Oil 

– is a specially formulated vape oil containing cannabidiol in concentrated form. CBD vape oil is the most effective way to administer CBD through inhalation.

CBD Wax

 – CBD in wax is a gold and oily substance traditionally used for dabbing and vape pens. Depending on the specific product, it may also contain resins and terpenes found in hemp to impart more benefits.
What Are CBD Wax Concentrates?
If you are new to CBD, there is a bit to learn. There might be a few differences and other concentrates for the uninitiated. As the name suggests, CBD wax is a concentrate with a wax-like consistency. 
Due to its high concentration levels, CBD wax lets you consume more CBD while ingesting lower volumes. In short, CBD wax is a sure-shot way to get the benefits of CBD while using lower quantities of CBD.
How is CBD Wax Made?
CBD wax is made by extracting the compound from hemp. While there are several ways to extract CBD from hemp, two of the most popular methods are using butane hash oil (BHO) or pressurized carbon dioxide to "pull" the cannabinoid and other compounds, including other cannabinoids, terpenes, and flavonoids.
In BHO extraction, the butane evaporates, leaving behind a concentrated hemp extract. While a popular method, BHO has its drawbacks. Besides requiring extra care to ensure safety, it often leaves residual butane in the concentrate. Manufacturers must further refine the concentrate to remove butane from it.
With CO2 extraction, pressurized CO2 gas is used to extract the compounds from hemp. By using high pressure and heat to turn CO2 into a supercritical form, manufacturers use the gas and liquified CO2 to pull the compounds out of hemp. After extraction, it is left to evaporate. With CO2 extraction, there are no residual solvents like butane, achieving a purer form of the concentrate.
Do CBD Wax Concentrates Make You High?
Unlike THC, CBD does not give you a mind high. Regardless of how much you consume, the best CBD wax concentrates do not impart a psychoactive effect. Due to its lack of a mind high, people of all ages can consume CBD in wax and other concentrates to experience its benefits.
That said, even the best CBD products may contain trace amounts of THC. Fortunately, a 0.3% THC concentration does not make you high. At Steve's Goods, we take special care to ensure our range of products aligns with regulations regarding hemp products. This way, we can confidently say our CBD wax concentrates are some of the purest CBD products on the market.
The Best CBD Wax Concentrates in 2023 | The Steve's Goods' Round-Up
Steve's Goods is much more than a place to buy CBD products. We are innovators revolutionizing the hemp industry. With careful research and development on every product, we maintain the industry's highest standards for quality control. Unfortunately, not every manufacturer is careful about sticking to regulations.
To get the best value for money, it is essential to research CBD wax concentrates and purchase those that align with regulations and safety standards. To make your life easier, this section of our guide will list the best CBD wax concentrates available in the market.
While numbered, this is not a ranked list of CBD products with what each offers. To make things better, we will explain the qualities of each. This way, you can determine the most suitable product for your needs.
Rocket Pop CBD Wax | Broad Spectrum Wax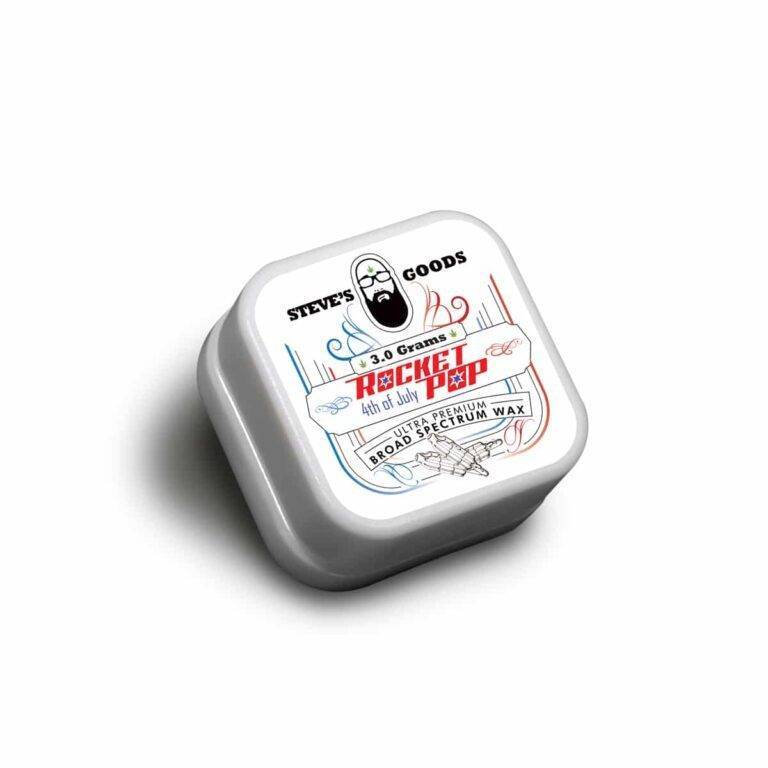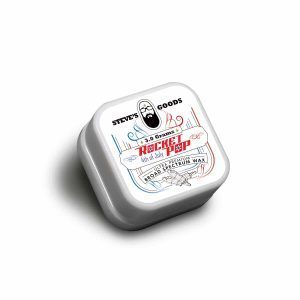 Rocket Pop CBD Wax has quickly become a fan favorite at Steve's Goods. Ultra-premium CBD wax is a broad-spectrum CBD wax concentrate. It contains high CBD concentrations and other active cannabinoids and terpenes to impart the entourage effect. Keeping THC concentration below 0.3%, the CBD wax is crafted with utmost care and attention. A pack contains 3 grams of CBD wax with 5% CBG for a fantastic effect.
StrawNana CBD Wax | Fine Hemp Concentrate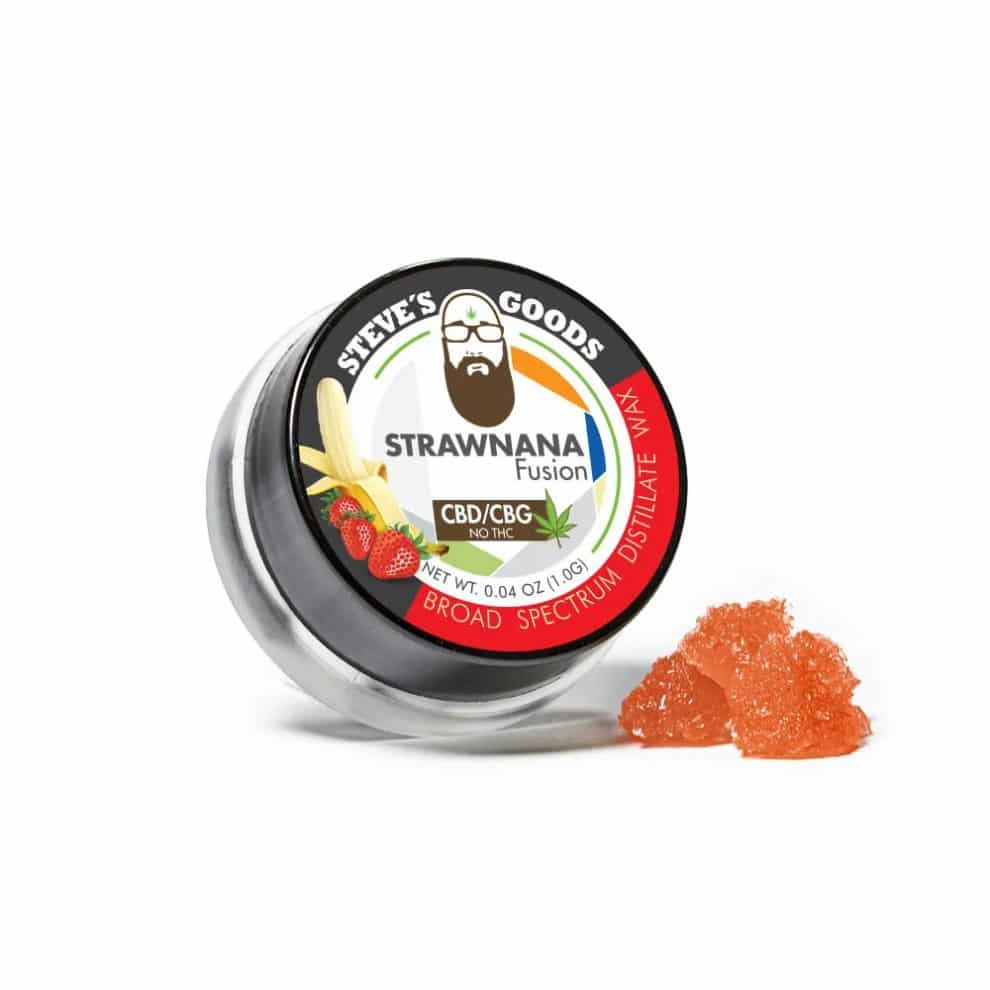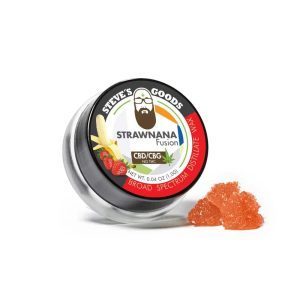 One of our top sellers at Steve's Goods, the StrawNana CBD Wax, first began as a small-batch experiment. Little did we know that the limited edition dab would become the biggest favorite among our customers. Owing to its popularity, we had no other choice but to add it to our permanent product line. Made with the finest hemp Colorado offers, it is infused with plant-based terpenes for a delicious strawberry and banana flavor profile. A dab of this will leave you wanting more.
Pineapple Express CBD Wax | Hemp Concentrate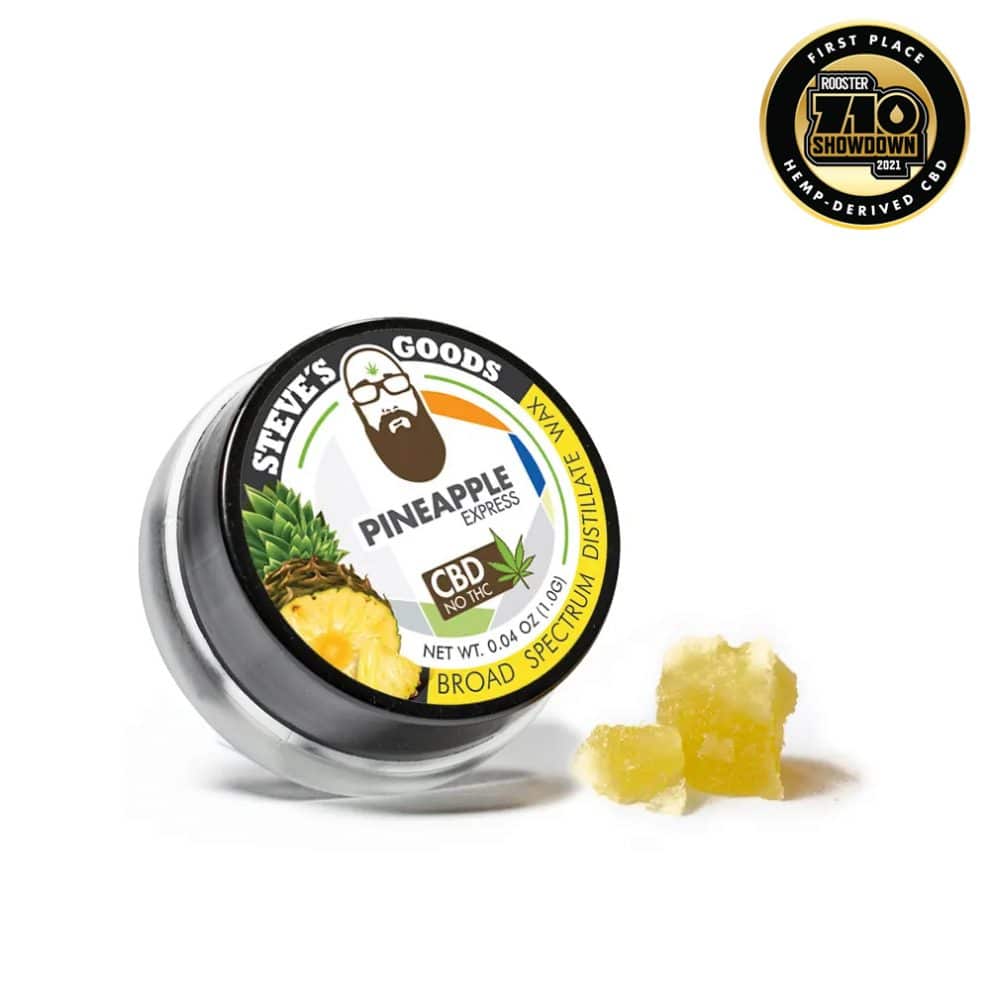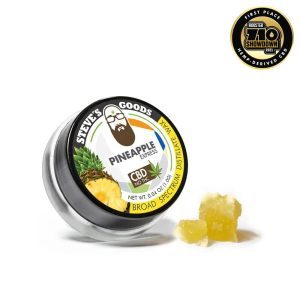 The Pineapple Express CBD Wax is one of our favorite products at Steve's Goods. Named after its namesake marijuana strain, the Pineapple Express CBD Wax boasts the same flavor profile. The only difference between them is the higher CBD concentrations without THC to give any psychoactive effects in our CBD wax concentrate. This product quickly rose to become one of our top sellers. The only warning we have for this is that once you experience it once, you might want to keep using it again and again.
Girl Scout Cookies CBD Wax | Fine Concentrate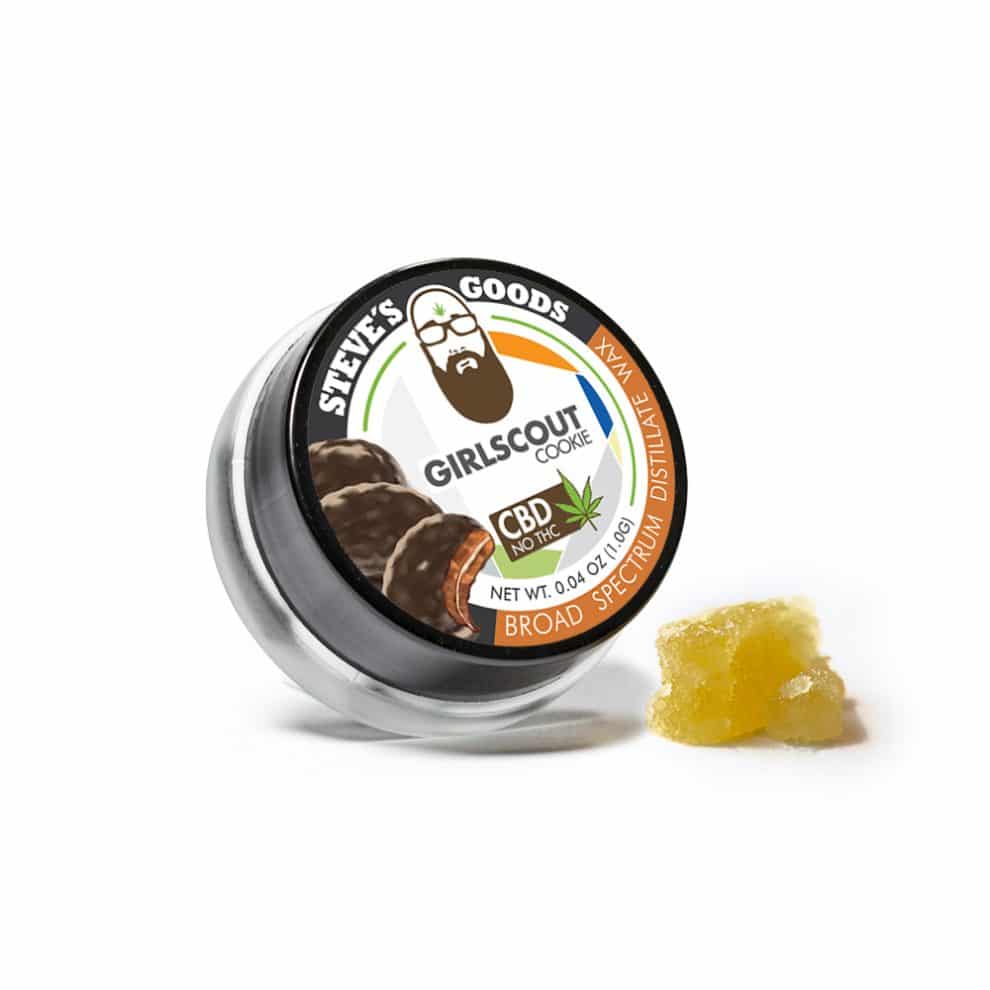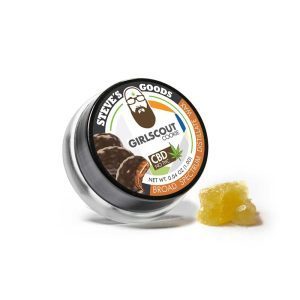 Girl Scout Cookies CBD Wax is another CBD wax concentrate named after a popular Mary Jane strain. The Girl Scout Cookies CBD Wax is rich in CBD and terpenes, delivering the same flavor profile as its namesake. Whether you want to dab it or use it as an ingredient in a CBD-infused dish, this is another fan favorite you want to take advantage of.
Mango Untamed CBD Wax | 1.5g Limited Edition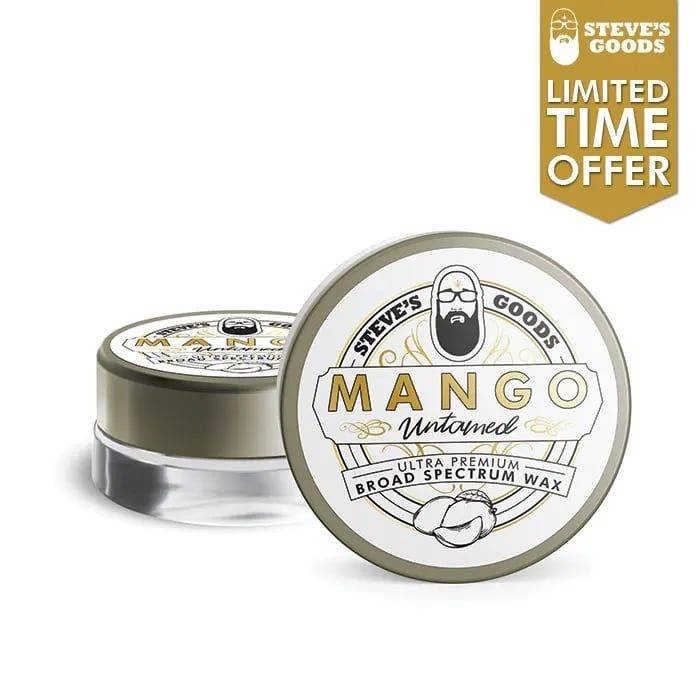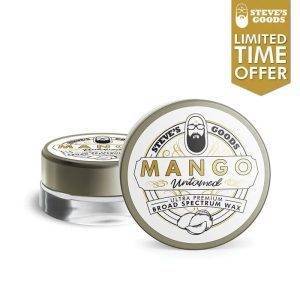 The Mango Untamed CBD Wax is one of Steve's Goods' more exclusive offerings. Made in small batches, this limited edition CBD wax concentrate gives you the perfect blend of fruity, rich, and earthy notes. If there is a top pick to try with your dab rig, the Mango Untamed CBD wax is a must-try. Incorporated with the highest-quality plant-derived terpenes, it has a refreshing mango taste infused with CBG to deliver the entourage effect. If you are interested, it is time to get yours before it runs out.
Blue Raspberry CBD Wax | 1.5g Limited Edition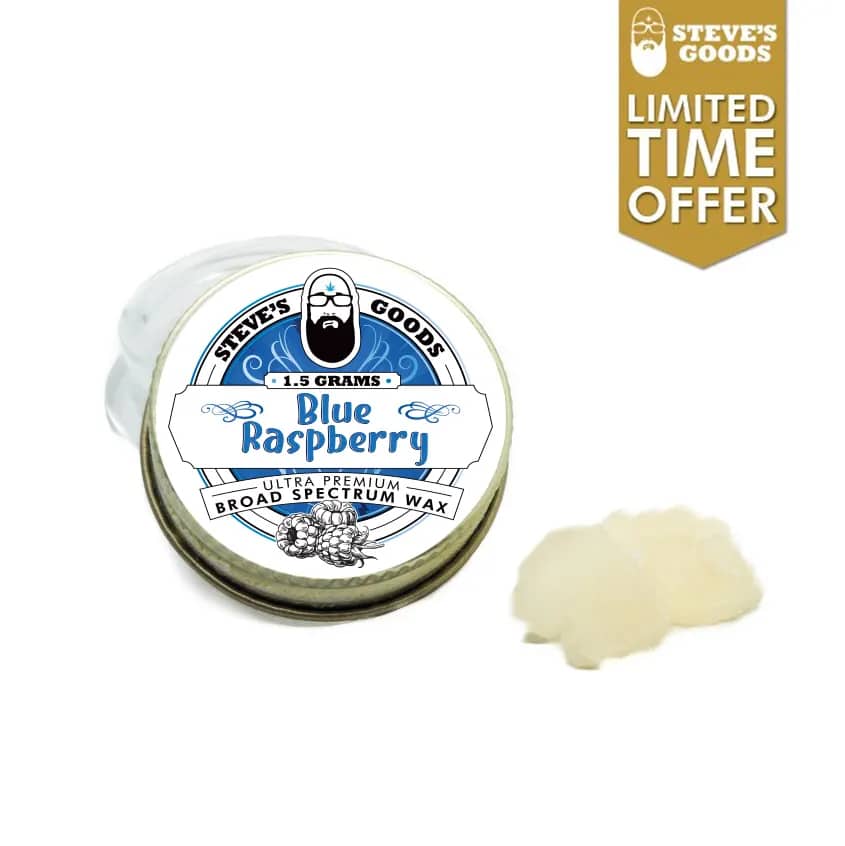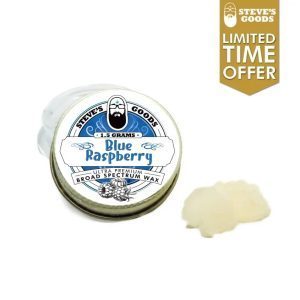 Flying off the shelves from the moment we launched it, the Blue Raspberry CBD Wax from Steve's Goods gives you a delightful experience rarely matched. It is packed with rich blueberry and raspberry terpenes and has a complex but very delicious flavor profile. The only thing that tops its taste is the fact that it is a broad-spectrum CBD wax. It contains several terpenes, flavonoids, and CBG; it is an incredible product to enjoy CBD best.
Blueberry OG CBD Wax | Fine Hemp Concentrate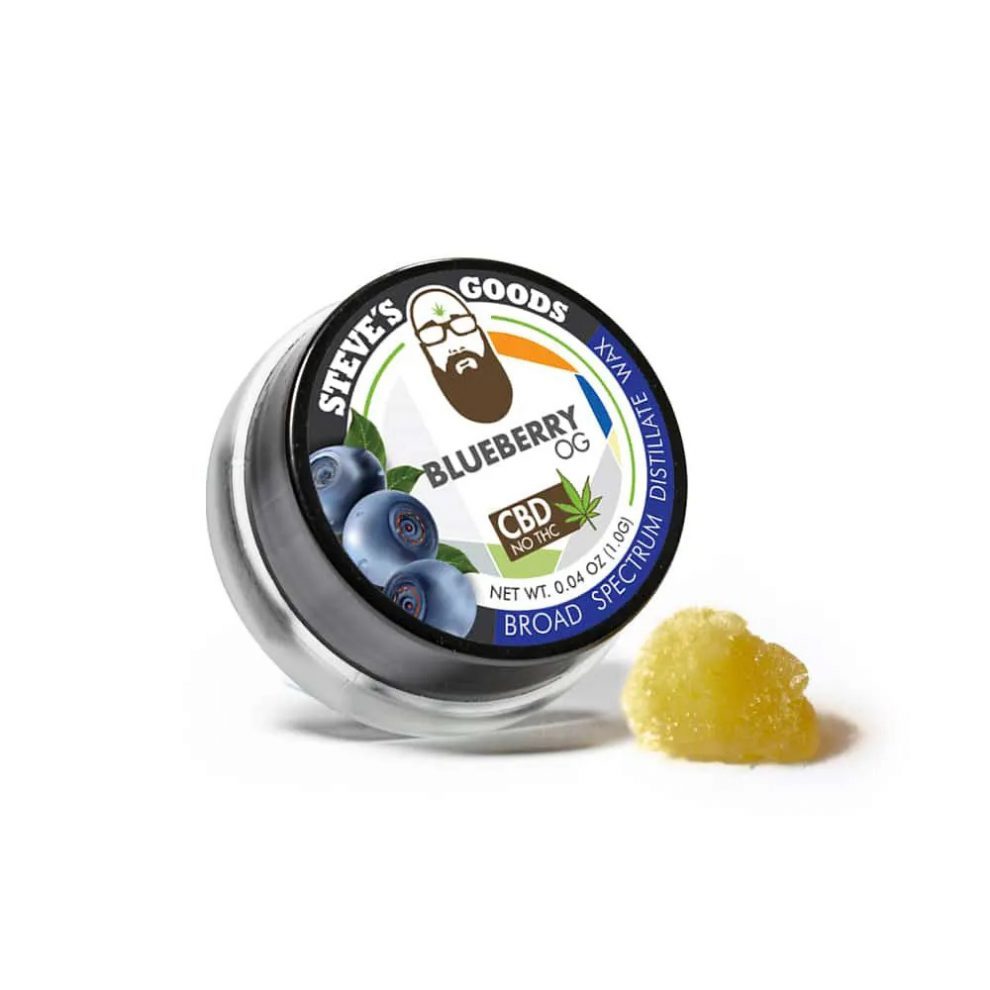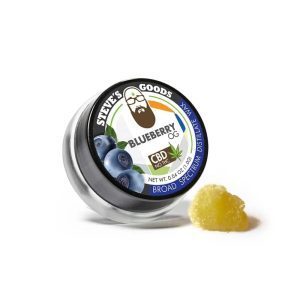 Blueberry OG CBD Wax is a fan favorite that has stood the test of time. As one of our longest-standing and most popular products, the Blueberry OG CBD Wax is packed with natural, plant-derived terpenes for a strong and rich flavor profile. Imparting a flavorful experience, it is easy to use with any of your favorite vaping or dabbing devices. If you want a pure CBD experience, this is the CBD wax concentrate you must try.
Why Steve's Goods Offers the Best CBD Wax Concentrates in the Market
Steve, the man behind the brand, is a game-changer in the hemp industry. After first experiencing the benefits of CBD during his time in Colorado, he wanted to make it more accessible. High-quality CBD products are readily available in Colorado. However, his return to the east coast, where he lives, made him realize getting these products outside Colorado takes much work.
The products available online needed to match the quality he saw. Additionally, they were overpriced and did not come close to offering the same benefits. Instead of endlessly searching for them, he decided to become the source for people to buy high-quality CBD products.
Working with local farmers, Steve's Goods extracts CBD from ethically-grown and quality-controlled Colorado hemp. Investing extensively in research and development, it crafts each product to perfection, delivering excellent results. To make things better, all the products available at Steve's Goods are available at reasonable prices without compromising quality.
For added peace of mind, each product is tested by third-party facilities. Guaranteeing accurate formulation, various incredible flavor profiles achieved with plant-derived terpenes and more, Steve's Goods is the best place to buy your hemp products online.
Shop for the Best CBD Wax Concentrates & Other CBD Products at Steve's Goods
As an award-winning name in the CBD industry, Steve's Goods has rapidly become a top brand. Available for delivery right to your doorstep in all 50 states and 20 countries worldwide, the goods from Steve's Goods with your name on them are just waiting for you to order them online. To check out more top-notch CBD products, check out our CBD shop here!