HHC Vape Cartridges are a great way to experience a legal psychoactive effect from hemp!
Free shipping on all domestic orders over $100

Product Details
What's Included
How it Works
More about HHC Vape Cartridges
Product Details
Description
HHC Vape Cartridges are the latest craze with it being so closely related to the most popular cannabinoid THC. HHC works with your CB1 to offer a psychoactive effect.
Product Details:
HHC Vape Cartridge
1 Gram Cartridge
510 Thread
Disposable or reuseable
Plant Terpenes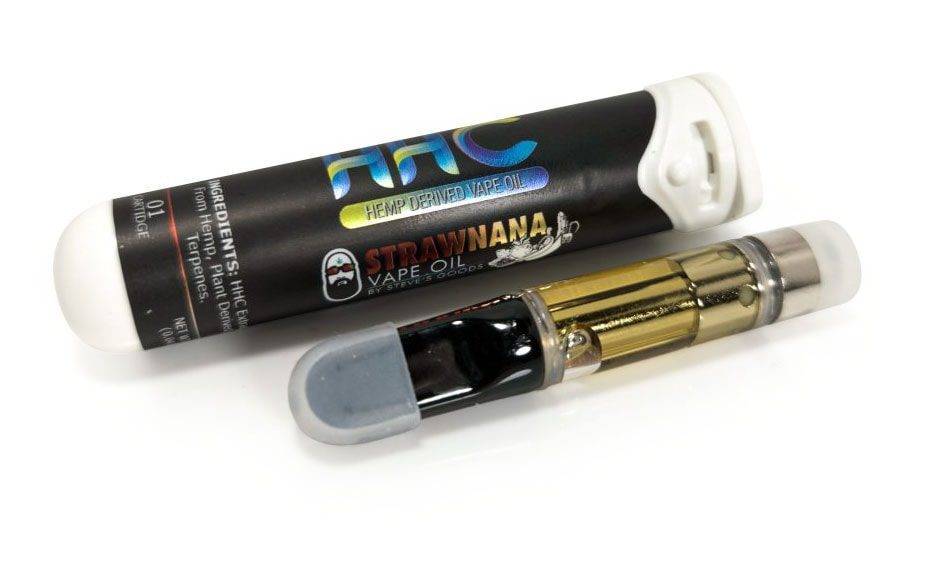 What's Included
HHC distillate, Plant Terpenes
How it Works
More about HHC Vape Cartridges
HHC Vape Cartridges are made from Hexahydrocannabinoil or HHC for short. This is a semi-synthetic cannabinoid obtained from synthesizing THC. While HHC is naturally present in cannabis plants and you've consumed before, if you've taken THC in any form, the amounts are usually too low, with THC being the primary substance. Synthesizing allows scientists to modify the structure of THC on a molecular level and make it simpler, effectively turning it into HHC. It means that HHC has a similar structure to THC and an effect similar to what you can expect smoking a joint or taking THC in any other form.  Even though HHC is slowly making its way onto store shelves, it was first synthesized in 1947 using natural cannabis. However, it took some time to make the process efficient and bring the results to the point where they offer a significant advantage over other cannabinoids available on the market, especially THC – and this is the moment we're reaching today. Keep Reading.