What is a CBD tincture?
CBD tincture is an extract of contracted oils with high Cannabidiol (CBD). Hemp and cannabis plants contain a non-psychoactive chemical compound that promotes a feeling of relaxation and calmness. People use CBD as a non-intoxicating dietary supplement. Many product types incorporate CBD, which can infuse into a range of consumer favorites.
What is CBD Hemp Oil?
CBD is one of the 104 cannabinoids found in the hemp and cannabis Sativa plants. Steve's Goods only uses the finest of Colorado-grown hemp. By processing the hemp, through a CO2 extraction method, we can derive the oil from the plant. This pure hemp oil is then mixed with a carrier oil, and turned into full spectrum CBD oils.
How CBD Tinctures Work
The Endocannabinoid System (ECS) is an important modulatory system in the function of the brain, endocrine, and immune tissues. Our CBD oil is made utilizing CO2 extracted from hemp grown locally here in Colorado, but you can buy our CBD tincture online.
In addition to full-spectrum hemp oil, we add CBD isolate to increase the potency in our 2000mg product. To explain, full-spectrum hemp oil contains a range of cannabinoids, not only CBD, but CBG, CBN, and CBC, terpenes, and healthy fatty acids.
It also has less than .3% THC, a negligible amount. We top it off with raw local Colorado honey for just a touch of sweetness.
What is a CBD Tincture with CBG boost?
This is a versatile form of CBD Oil. CBG is soluble in other carrier fats or in high-proof alcohol. In other words, a tincture is a liquid CBD Concoction.
They go directly on your tongue, under your tongue, in your food, or in your drinks. Tinctures have the advantages of longer shelf life, better bio-accessibility, and they also taste better.
Many of our oils are also infused with CBG, the mother of cannabinoids. We stock amazing flavors like OG Blueberry, and Watermelon. They are really delightful and surprisingly good.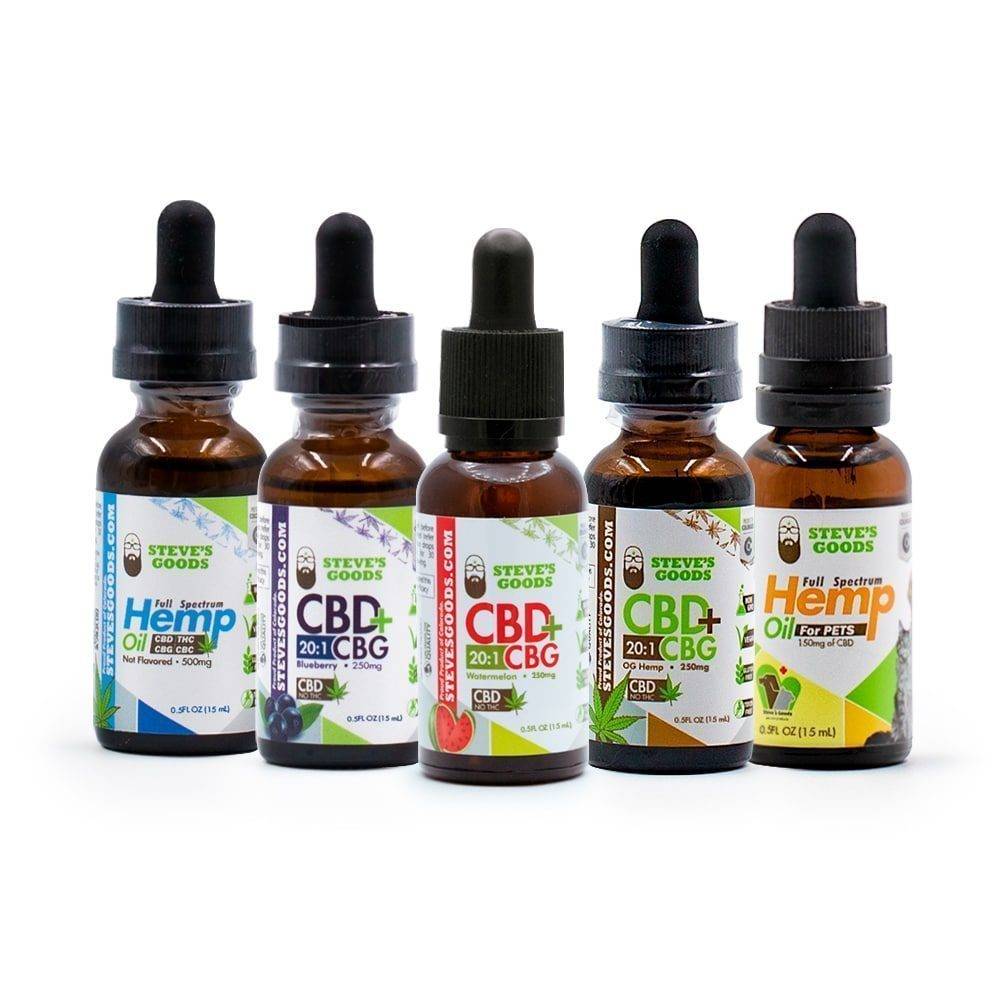 Know your hemp source!
Want to know exactly what's in your CBD tincture? Buy from the best CBD tincture provider – Steve's Goods.
Each of our CBG oil tinctures has third party test results for cannabinoids, which gives you insight into exactly what you are consuming. Unless our products are full-spectrum, then all our products are THC free. Our full spectrum products may have 0.3% THC, which is still undetectable in a standard urine test.
Do CBD Tinctures Get You High?
THC is the psychoactive cannabinoid that gets you high. Whether THC or CBD, both are cannabinoids, but they have vastly different effects and causes for application.
CBD extracted from hemp cannot get you high. It has less than 0.3% THC and is non-psychoactive. Therefore, it is vital to know your source.
It is Marijuana that has a higher percentage of the psychoactive THC, while the hemp plant has a higher amount of cannabidiol. Even though CBD can be extracted from either cannabis plant species, we utilize hemp because it is higher in concentration.
How Long Do CBD Tinctures Take to Work?
Feeling the effects of CBD varies based on each individual case. The concentration of your oil, serving, method of consumption, and the targeted application all contribute to the speed or possibility of relief. Often you will need to experiment as to what serving size is exactly right for you.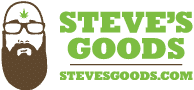 ~Steve's Goods is on Social Media!~
Check us out on Instagram and Facebook!
-If you would like to join our affiliate program…
…please find our portal here.
-If you are interested in bulk and wholesale options for this product…
…please find our wholesale program here.
-For copies of our recent lab test results…
…visit our Certificates of Analysis on this page.