Understanding The Different Types of CBD Daily Products
If you've shopped for CBD, you've heard the terms isolate, broad spectrum, and full spectrum.
Understanding their meanings will help you choose the best product for your needs. Read on to learn all about the different types of CBD daily products so you can discover which is best for your needs and preferences.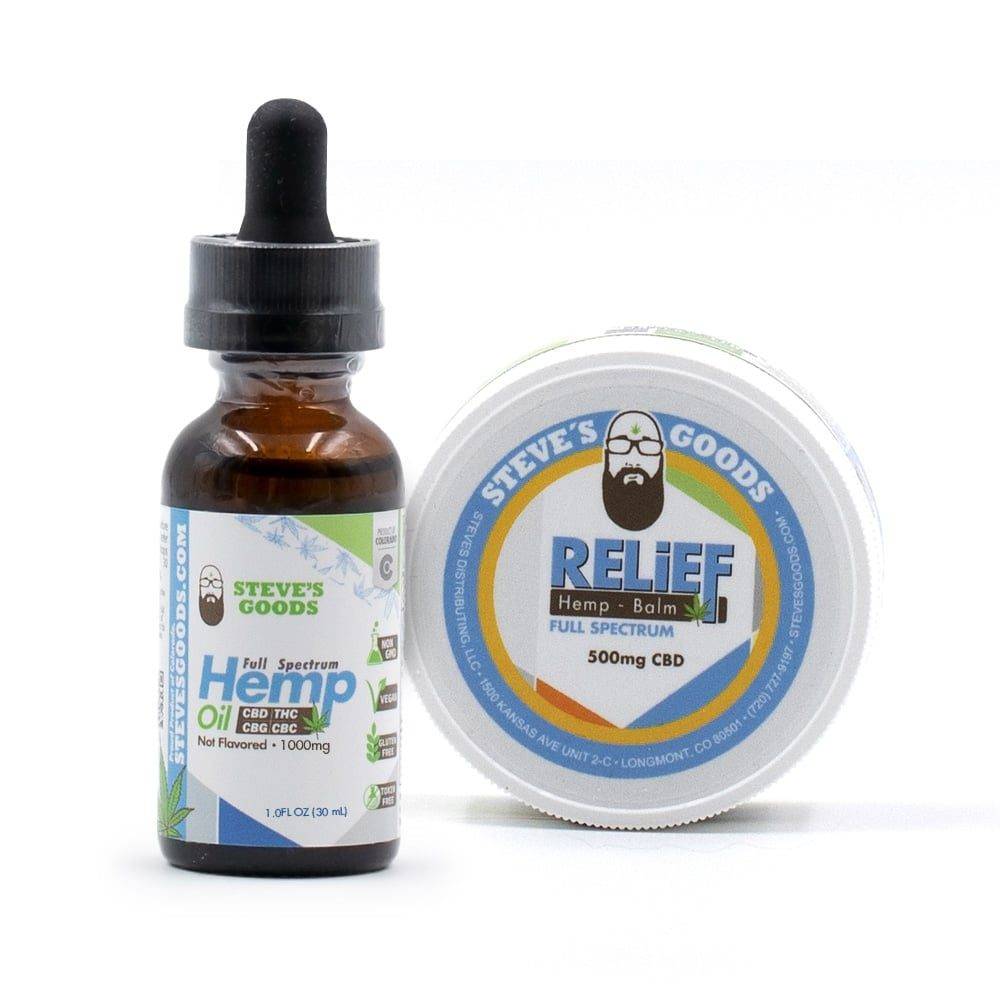 Industrial hemp plants contain over 100 cannabinoids
These include CBD, CBG, CBN, CBC, and less than .3% tetrahydrocannabinol (THC). The different names for CBD daily products refer to how much of what is in the container. These can go on to create other CBD-infused daily products like topicals, edibles, and more.
All three types of CBD have their place and benefits, depending on what you're looking for. First, we'll explore the differences, and then we'll discuss the best choice for you.
CBD Isolate Extract
CBD Isolate lives up to its name. It's 99.5% pure CBD that's been isolated from the other cannabinoids and terpenes in the hemp plant through an extraction process.
Isolate is adaptable. It can be placed directly under your tongue, made into capsules, added to joints and pipes, or dabbed on its own. You can use it to boost the strength of CBD tinctures, make your own edibles, infuse body, and hair care products; you're only stopped by your imagination.
As you can imagine, CBD isolate products are popular among individuals who want to enjoy the benefits of CBD without any psychoactive effects of feeling "high".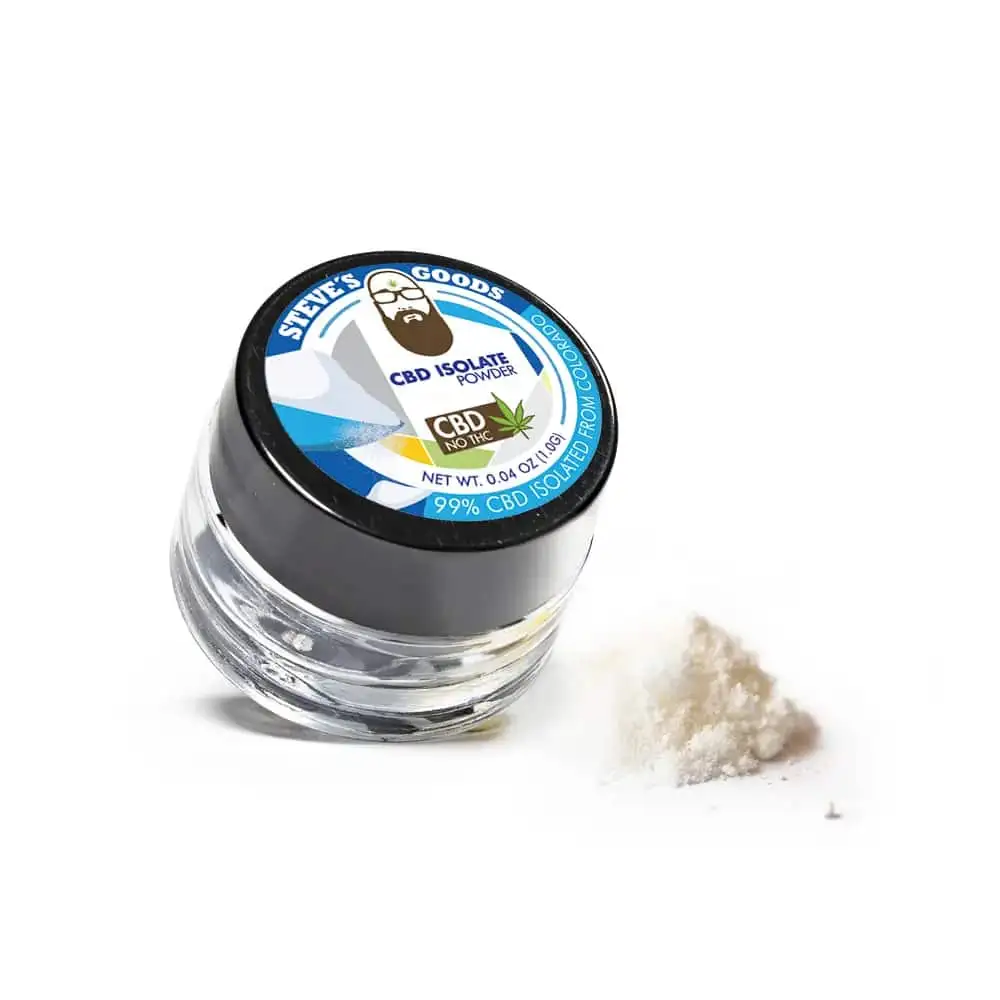 Versatility from Isolate
While isolate can be used in many ways, it's essential to pay attention to dosing. Scientists report single-molecule CBD is effective only within a specific serving range of milligrams.
The best way to determine the most effective dose is by slowly and incrementally, increasing the amount you ingest until you feel relief. This process is called titrating.
What about CBD wax?
CBD wax is another type of CBD product that's ideal for those who want the medicinal benefits of cannabis without any psychoactive effects.
Our THC-free distillate is refined in our extraction lab to be a golden consistency comparable to cold butter. This makes it the perfect base ingredient for our CBD wax. CBD wax full spectrum crumble does not get you high. It is a THC-free distillate that has been refined to remove any hemp-derived THC or convert it into CBN.
CBD isolate or distillate are both great options that come from industrial hemp and do not have any detectable levels of THC.
Full Spectrum CBD Extracts
Full Spectrum CBD products are rapidly gaining popularity and rightfully so; people report great results.

Made from the whole hemp plant
Full spectrum is a type of CBD from hemp that gives your body the benefit of a complete and total cascade of endocannabinoids, terpenes, and essential oils that work together to provide a more well-rounded effect than isolated CBD alone.
CBD Oil Formulations
A product made with full spectrum CBD oil delivers measurable amounts of CBD, CBG, CBN, CBC, and less than .3% THC. In what is dubbed as The Entourage Effect, the endocannabinoids in Full Spectrum products work together to go deeper and last longer, with less need for relief.
The trace amounts of THC can make your CBD experience all the better. Of course, this also comes down to your preference. To avoid THC altogether you may consider Broad Spectrum CBD products.

Broad Spectrum CBD Formulations
Take the .3% THC out of Full Spectrum and you have Broad Spectrum CBD. Broad spectrum is the name for CBD products that have all the cannabinoids except THC. Broad spectrum works well for people who are regularly drug-tested for their jobs or for other reasons are uncomfortable ingesting any amount of THC but still want to receive the other cannabinoids.
Which CBD Products Should You Choose?
Selecting the CBD product that's right for you depends on what you're looking for and why you're taking it. All three types provide benefits; one is only better than the other based on your needs.
Types of CBD Isolate products from Steve's Goods
Choose pure isolate to experience the feeling of pure CBD without any conflict in formulation or experience. It's also recommended if you require high doses of CBD.
Advantages

Flavorless
Versatile
Can be used to boost full spectrum products
THC free
No risk of psychoactive side effects

Disadvantages

Studies are showing full spectrum products to have more efficacy and further application
Full Spectrum CBD from Steve's Goods
Full spectrum CBD is the right choice if you're not concerned about ingesting THC, and want to experience the wide range of benefits that products rich in cannabinoids offer.
Advantages

Delivers a range of cannabinoids generating the entourage effect including less than .3% THC
Does more with smaller serving sizes

Disadvantages

Be advised of THC if you have a restriction
Phony brands and bad formulations abound
Broad Spectrum CBD from Steve's Goods
Choose Broad Spectrum CBD when you want as close to full spectrum as you can get, but without the THC. Meanwhile, keep in mind, studies are showing that having THC in the mix increases the efficacy of the CBD molecule. Of the three types, broad spectrum is the least researched to date.
Advantages

Delivers a range of cannabinoids generating the entourage effect (without THC)
Does more with a smaller serving size
No psychoactive side effects

Disadvantages

Delivers no THC
The potentially limited application for sleep
Conclusion
No matter which type or types of CBD you choose, experimenting with dose, repetition, and intake method is the ideal way for you to determine what works best for your body.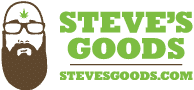 ~Steve's Goods is on Social Media!~
Check us out on Instagram and Facebook!
-If you would like to join our affiliate program…
…please find our portal here.
-If you are interested in bulk and wholesale options for this product…
…please find our wholesale program here.
-For copies of our recent lab test results…
visit our Certificates of Analysis on this page.