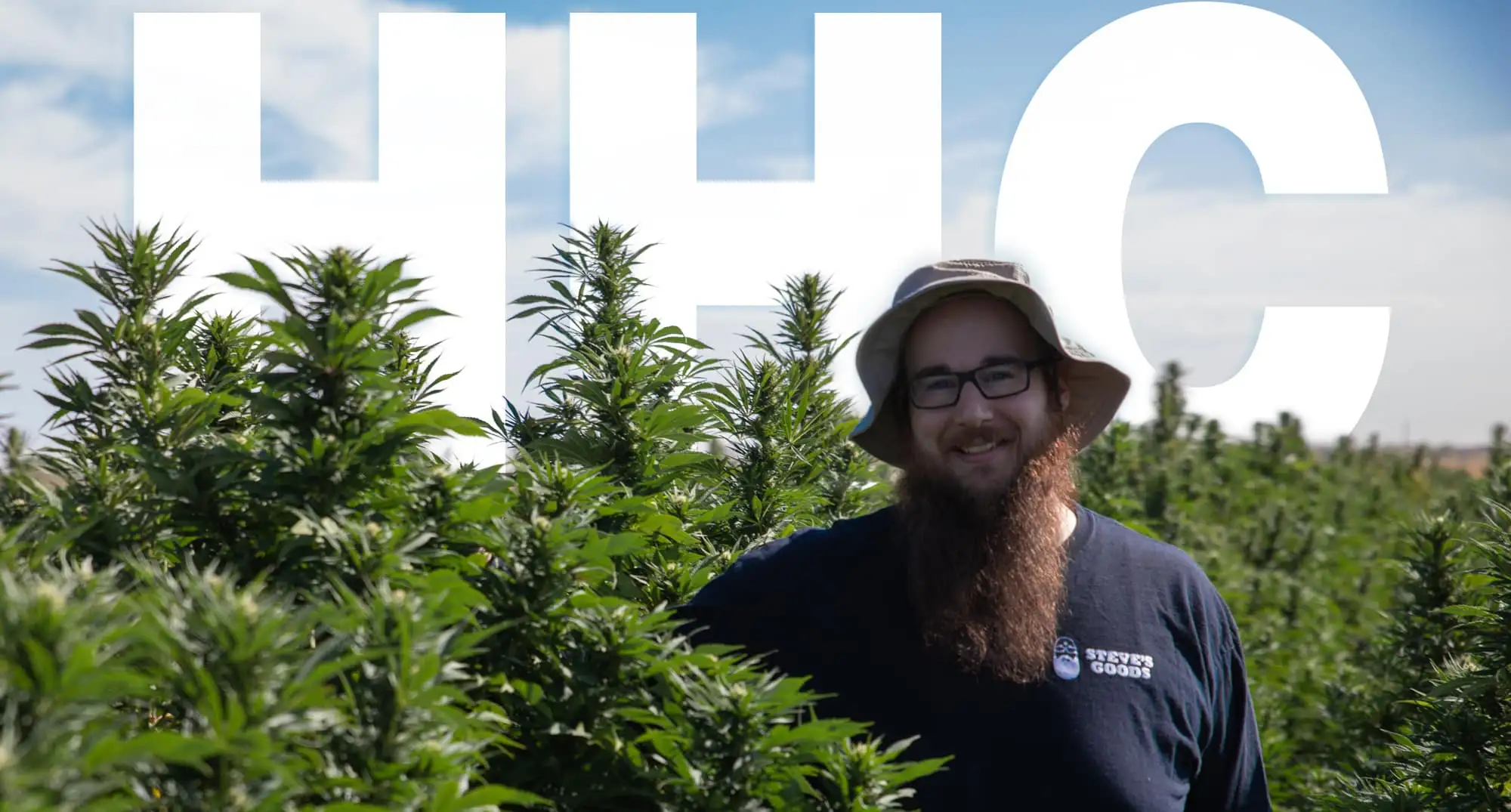 HHC is new to the cannabis market, which is growing every year. When it comes to HHC vs THC, they are actually entirely different substances. Although they are both derived from hemp, they are distinct in their chemical makeup and effects. There are more and more products like HHC becoming available to meet the growing demand. This is exciting news for hemp enthusiasts who think they've smoked it all! So what makes HHC different from THC?
In this article, we'll give you the insight to learn about HHC and decide if this new cannabinoid belongs at your next chill session.
What is HHC vs THC?
Hexahydrocannabinoil, or HHC for short, is a semi-synthetic cannabinoid obtained from synthesizing THC. HHC is naturally present in cannabis plants and you've likely consumed it before if you've taken THC in any form. But amounts are usually too low to reap the benefits of it, with THC usually being the primary substance.
HHC forms by extracting the compound from the hemp plant. In the cannabis arena, HHC vs THC actually are pretty similar in structure and effects. But hemp connoisseurs may feel a difference. Different types of HHC can actually be created and have been since 1947. Yet it took some time to make the process efficient enough for it to be distributed at larger scales.
How is HHC made compared to THC?
Different from THC, HHC is a semi-synthetic cannabinoid.
It's made in a lab where scientists isolate its molecules from other cannabinoids found in hemp plants
. 
In the process, they use metal catalysts such as nickel and platinum. These react with the substance without damaging its molecular structure. Then, the metals
are removed
, leaving you with a brand new cannabinoid – HHC.
The process doesn't occur
naturally
and you can replicate it only in a lab.
Therefore
, HHC has many qualities that you can't find in any other cannabinoids, most of which are
entirely
natural
. 
HHC
being synthesized
doesn't make it any worse than its natural alternatives.
In fact, we should expect more and more usage of technologies in the manufacturing process of cannabis
. These will
ultimately
benefit customers, bringing them better products at a lower cost.
Is HHC legal?
Technically
, HHC is not a specific type of cannabinoid but rather a derivative. HHC and THC are similar, but not the same. So, there's no reason why it should be illegal on a federal level.
However
, state laws change
rapidly
, especially in those states that have made THC illegal
. It might be a smart move for you to buy your HHC now, especially if you live in any of those states. You never know
if and when
the law will change.
For now, HHC remains legal in all US states. This includes the right for sale, consumption, and transportation, even across state lines.
You can now buy HHC online and have it shipped right to your door, all 100%
legally
, without worrying about anything
.
Is HHC safe compared to THC?
HHC is a semi-synthetic derivative of THC, and it offers similar effects. So, you can expect a similar level of safety if you want to take HHC.
Over the decades, researchers weren't able to pinpoint any major dangers associated with taking THC, even in the long term
. It's part of the reason why it's now a legal substance in more and more US states.
After all, if there was significant harm involved, the government would
promptly
ban this substance
.
It's also safe to say that the scientific process involved in the production of HHC might help remove some impurities found in THC
. This makes it even safer to use. As research continues in the coming years, we can't wait to see the future of HHC vs THC.
Benefits of HHC vs THC
One major advantage of HHC over other cannabinoids is the fact that it's a semi-synthetic substance. Because scientists can modify its molecular structure, HHC offers better shelf life. It is also more resistant to heat than other cannabinoids. But does HHC get you high? When it comes to the benefits you can expect directly as a user, HHC offers a very similar experience to THC, which it's derived from. Some of the benefits you can get from HHC include:
The feeling of getting high
Relaxation
Relief
Happiness
What's more, because HHC is semi-synthetic, scientists can make it more bioavailable. That way, it's easier for your body to ingest it, and you'll need less of the substance to experience desired results.
HHC vs. THC
As we mentioned before, HHC is a derivative of THC, and it's derived from cannabis plants. It makes the effects similar to what you'll get from THC, but many users report the potency to be much lower, and you'll probably have to increase the dose to experience the same effects. On the other hand, it might be helpful for others who only want to take small amounts, and now – with HHC – it's become much easier.
Even though the two substances might seem similar, there are two fundamental differences between them. First, HHC is legal in all 50 US states, whereas THC remains illegal in some states if you want to buy and consume it for recreational purposes. Second, HHC will give you a similar effect of feeling high, but unlike THC, it won't show up on drug tests.
HHC v.s. CBD
HHC and CBD and two very different cannabinoids. CBD is very different from other substances found in hemp, mostly in the sense that it doesn't get you high. HHC, on the other hand, works very much like THC, and you'll mostly take it to relax and get high, just as you would with THC.
But there is also good news. Just like CBD, HHC is legal in all 50 US states, and you can get it anywhere – even online – and consume it without worrying about breaking the law. What's more, you can transport HHC across state lines, so when you're on a plane or a long car drive, your favorite cannabinoid will always be with you.
HHC v.s. Delta 8
Delta-8 is very similar to THC, also known as Delta-9. But it gets very interesting when you compare it with HHC because both are relatively new substances on the market. Because of that, they're legal (at least for now), and we're not quite sure how the story will unfold, especially in the states that have explicitly banned THC.
On the positive side, though, is that HHC and Delta-8 offer similar benefits. They'll both make you feel relaxed, though HHC is significantly less potent, as Delta-8 remains one of the most potent cannabinoids on the market. Still, you can adjust the dose with HHC, with the only difference being that it's much easier to dose smaller amounts compared to other cannabinoids.
How to Use HHC
Just like almost every other cannabinoid, you can take HHC any way you like. Some of the most popular ways to take HHC include smoking and eating edibles, and those are the products you'll see most often.
For smoking, it's usually HHC vape cartridges which you can use with most vape pens thanks to 510 threading which works with most smoking devices available on the market. For eating, your selection will be virtually endless. Some of the most popular edibles include HHC gummies, but just like with other cannabinoids, there's much more to come for the market, and we're excited to see what the future holds for HHC.
You can also mention your HHC products with other cannabinoids to get a unique mix of experiences that you can't buy at any store.
Can you buy HHC online?
As of now, HHC is legal in all 50 US states, and there's no reason why it would become illegal, at least on a federal level. You can buy any HHC product online and have it shipped to your door anywhere in the US, even if you live in any of the states that haven't yet legalized THC.
However, keep in mind that state laws can and do change relatively quickly. If you want to try HHC for yourself, it's always a good idea to get it as soon as possible because we never know what the future holds, especially for those states where you can't legally buy or consume products with less than 0.3% of THC.
HHC at Steve's Goods
Steve's Goods offers a wide selection of cannabis products, and recently, we've added HHC to our collection. Our HHC vape cartridges work with most smoking devices available on the market, and they make smoking as easy as it gets.
Our HHC vape cartridges are available in different flavors, such as blueberry, Stawnana, Terpin Gorilla, and Girl Scout Cookies. They are exactly what you need to experience the full spectrum of cannabis experience.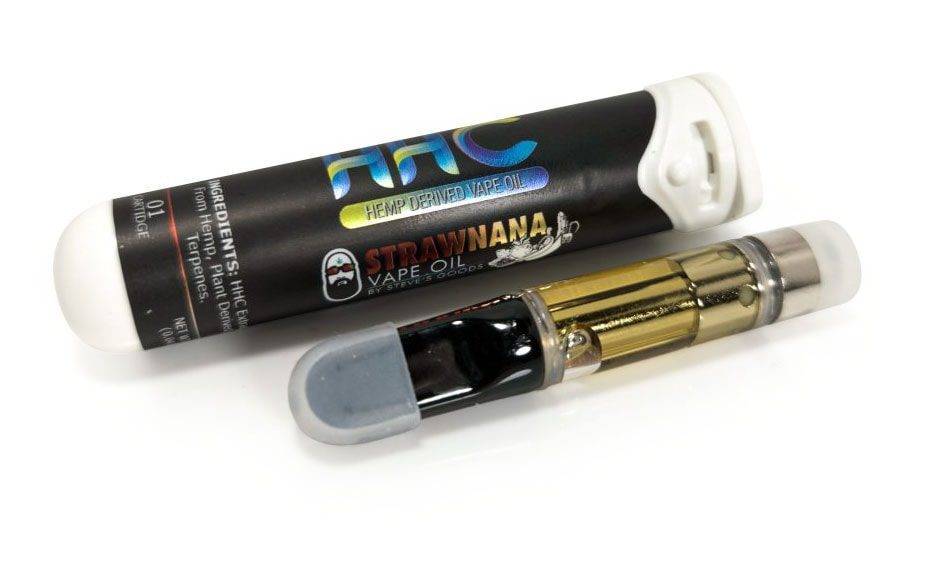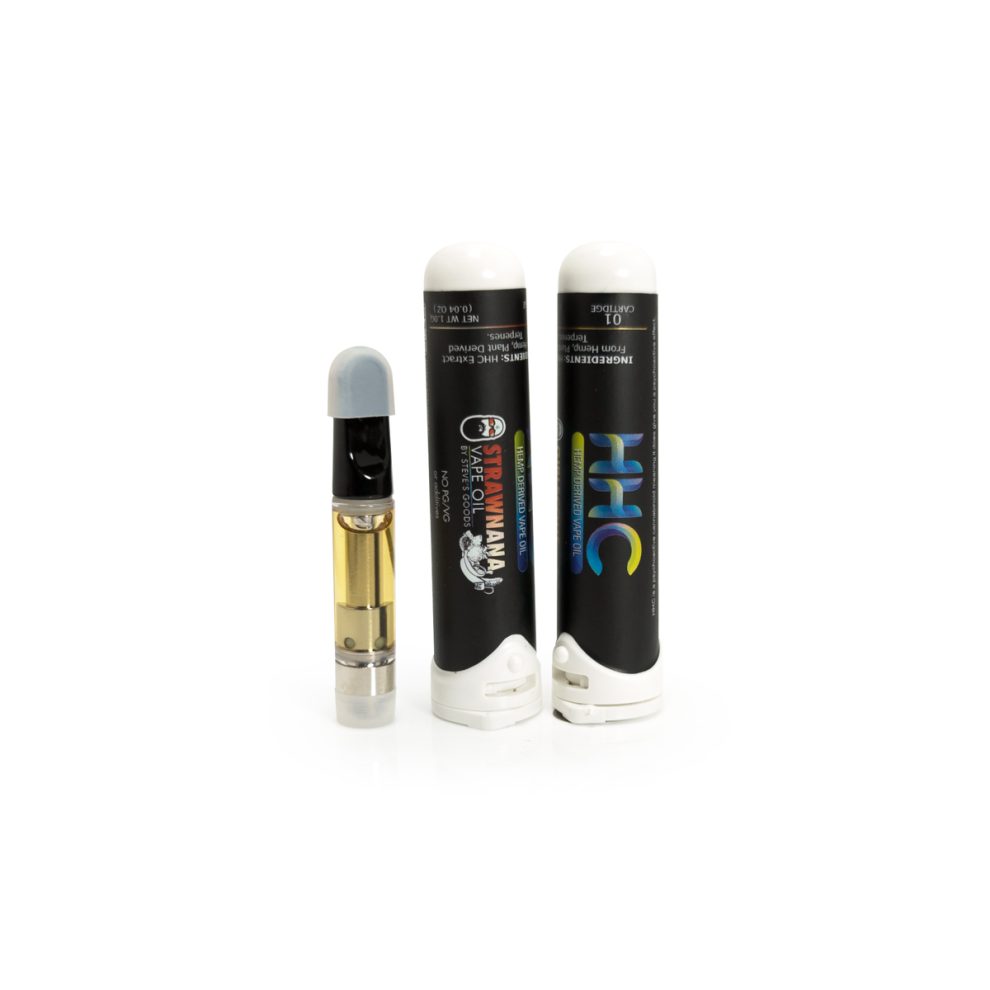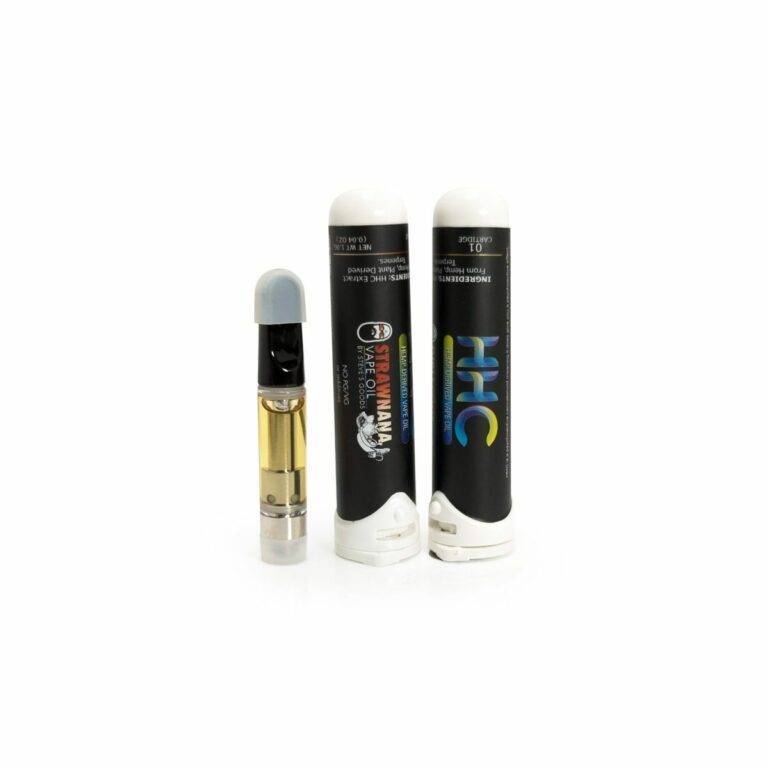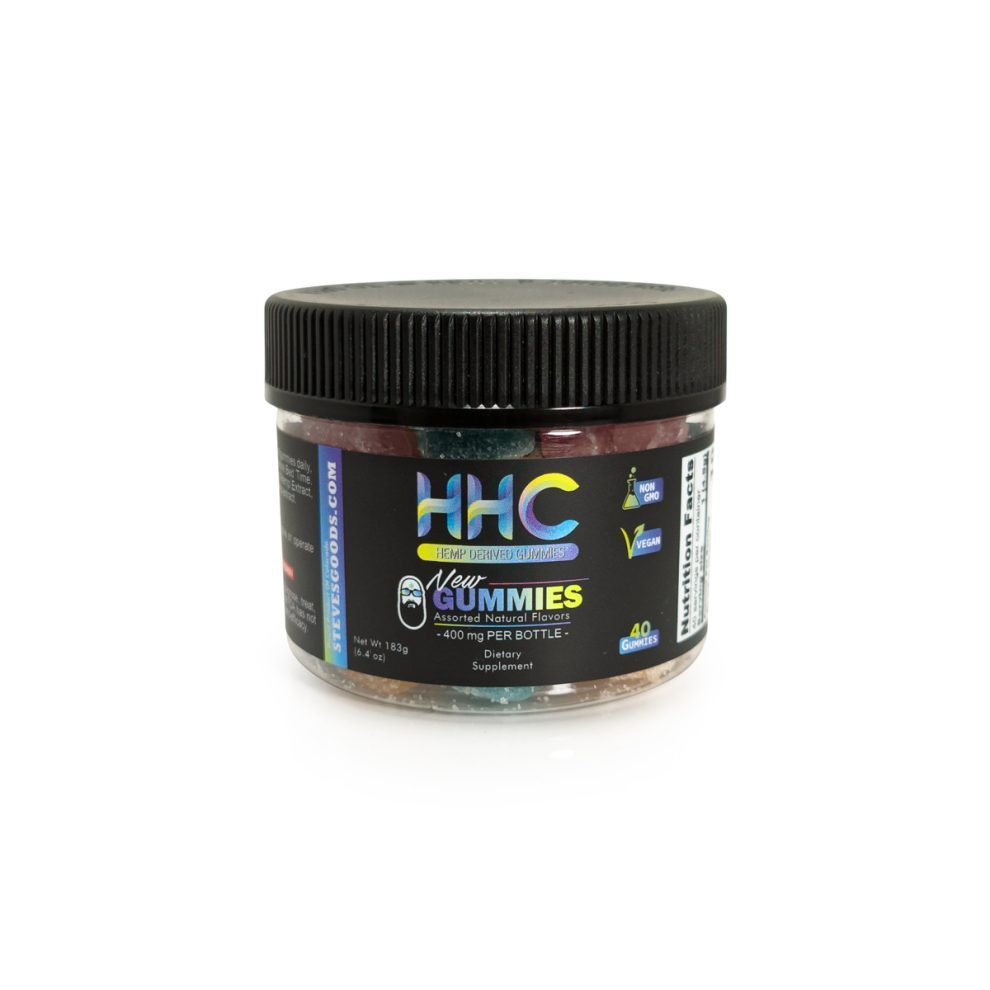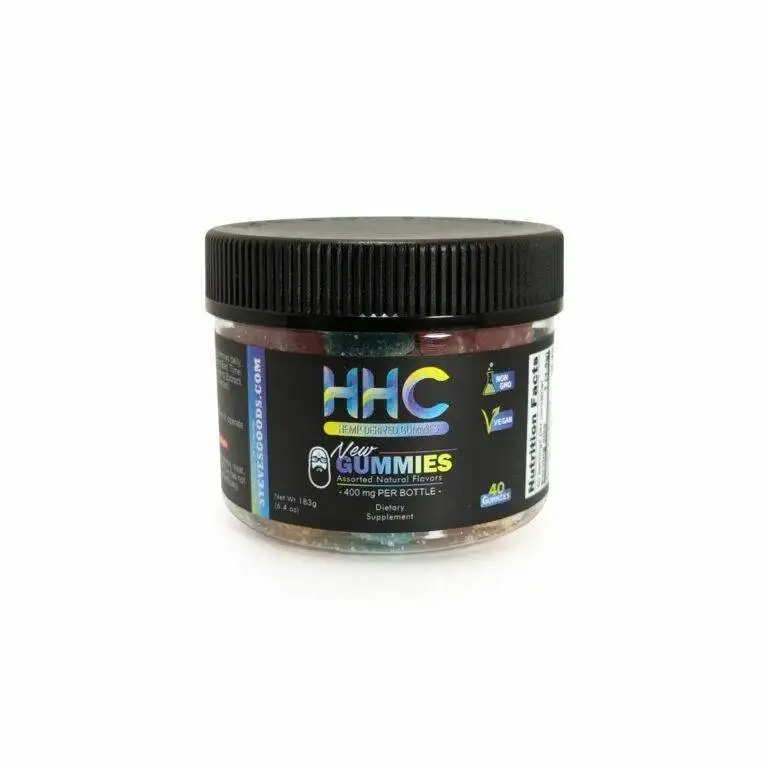 Add to Cart


Add to Cart

Facebook
Twitter
LinkedIn
Reddit
Email
Print

Facebook


Twitter


Youtube