A Comprehensive Guide to CBD Dabs for Therapeutic and Recreational Consumers
Overview
According to a recent Forbes Health Survey, 64% of 2,000 respondents believe Cannabidiol is safer than alcohol. The survey data also suggests that 85% of adults in the U.S. consider CBD products socially acceptable, leading to a rapid surge in popularity in recent years. The growing movement has also impacted its legal status, with most states allowing its consumption through oral ingestion, topical application, vaporization, dabbing, and other methods. 
CBD dabs are among the current fads in emerging and existing cannabis cultures worldwide. These Cannabidiol products offer a quick, non-intoxicating experience to therapeutic and recreational users seeking wellness and immediate relief. 
In this post, we'll share a comprehensive guide to CBD dabbing, explaining its mental and physical benefits, different types, and ways to enjoy them. We'll also share our top-shelf collection of CBD dabs you can try to elevate your experience to a new level. 
CBD Dabbing Explained
CBD dabbing is a consumption method that involves inhaling the vaporized form of Cannabinoids. Users heat CBD concentrates to high temperatures and vaporize the CBD content, allowing it to enter the bloodstream quickly. It's also a smarter and safer alternative to smoking CBD-rich plants or flowers, as it reduces inhaling harmful materials and chemicals. Moreover, due to high concentration and potency, users have full control over their dosage and can consume large quantities of CBD in a small dose. 
Key Features of CBD Dabs
Most traditional users consume CBD through sublingual (under the tongue) administration so membranes in the mouth can absorb it quickly and transmit it into the bloodstream. While there's nothing wrong with this approach, some users don't like CBD oil's earthy or grassy taste. Steve's Goods understands this problem and offers a wide selection of CBD tincture oils in delicious flavors like blueberry, pineapple, and watermelon. In contrast, CBD concentrates generally have more flavor profiles for users to appreciate while maximizing the therapeutic effects. Secondly, the experience is similar to vaping since they don't have to ingest anything. 
Dabbing is more discreet than traditional smoking methods. Although it requires specialized equipment like a dab rig and torch, the consumption process is inconspicuous in many ways. For instance, the vapors produce fewer odors and often have a fruity smell, depending on the flavor. Many modern dab rigs and vaporizers are compact and portable, meaning they're easier to carry around and don't draw too much attention. 
CBD dabbing helps users absorb up to 50% of the Cannabinoids through their lungs, facilitating a quicker transition into the bloodstream. As a result, most users experience the therapeutic effects in minutes. So, whether you're looking for instant relief or trying to fall asleep faster, CBD dabs will help you achieve your goals faster. 
Most studies show that vaping and smoking harm our lungs. CBD dabbing allows users to reap the benefits of health supplements like CBD without the smoke. In other words, you can ensure a cleaner and healthier consumption with fewer health risks. However, overdosing can cause side effects, including fatigue, dry mouth, and red eyes. So, use CBD dabs responsibly and according to your tolerance. 
Popular Forms of CBD Concentrates for Dabbing
CBD concentrates used for dabbing are available in Four categories:
CBD Isolate Powder

CBD Slab

CBD Shatter

Broad-Spectrum CBD Wax
While these are all hemp-derived extracts, they differ in purity and extraction process. For instance, CBD isolate has the highest concentration with no other active chemicals, making it extremely potent. Conversely, full-spectrum CBD usually contains other Cannabinoids, essential oils, and active compounds in hemp and cannabis plants. Many full-spectrum CBD products contain high THC content, making them psychoactive. Finally, broad-spectrum CBD is similar to full-spectrum CBD. The key difference is the lack of THC. 
All these categories can take different forms. Below are the most popular ones:
CBD Wax is the most popular CBD concentrate in the hemp industry. It has a waxy appearance with a honey-like texture and comes in different colors depending on the flavonoids and other compounds. Most high-quality CBD wax products are 80-90% potent. Other compounds found in them include terpenes, and essential oils. 
CBD Budder is similar to wax but has a gooey or creamier texture due to a higher moisture content. It's an excellent choice for users who love the earthy taste of cannabis. It also contains more natural terpenes and can be consumed in different ways apart from dabbing, including adding to blunts or joints. However, they have a relatively lower CBD potency, typically between 60-70%. 
CBD Crystals are the most concentrated or purest form of the compound – up to 99%. They have a powdery, crystalline structure like brown sugar or salt. Unlike CBD wax and budder, they can be added to food and beverages along with dabbing or vaporization. 
You can find CBD concentrates with brittle, honeycomb-like structures due to less moisture. Hence, these variants are less gooey and more solid. CBD Crumble is potent with up to 90% concentrations like other wax variants. Many modern users prefer them due to less stickiness and easier placement on dab nails. 
CBD Shatter features a glass-like structure and texture. Like CBD Crystals, they're incredibly pure and melt like goo when heated. They're incredibly easy to use in most dabbing equipment and work quickly to induce therapeutic effects. However, low-quality products may not offer the same experience. So, look for products with high clarity. 
CBD Dabs Available at Steve's Goods
Steve's Goods offers a premium selection of CBD dabs or concentrates from farm-fresh hemp plants. Listed below are our top picks that you should try:
Steve's Goods offers a broad-spectrum CBD wax made from the finest organic hemp in Colorado. So, if you want to enjoy broad-spectrum CBD without other Cannabinoids and without terpenes, try the OG Hemp CBD Wax, available in full-gram units. It also contains less than 0.0% THC, so you don't have to get worried about getting high. 
If you're in the hemp market for fine CBD Shatter dabs, look no further than our Blueberry OG CBD Shatter. This CBD Shatter comprises rich terpenes and CBD isolate and is available in full-gram units. They're compatible with most rigs and battery-powered pocket vaporizers, enabling a quick and enjoyable cannabis vaping session.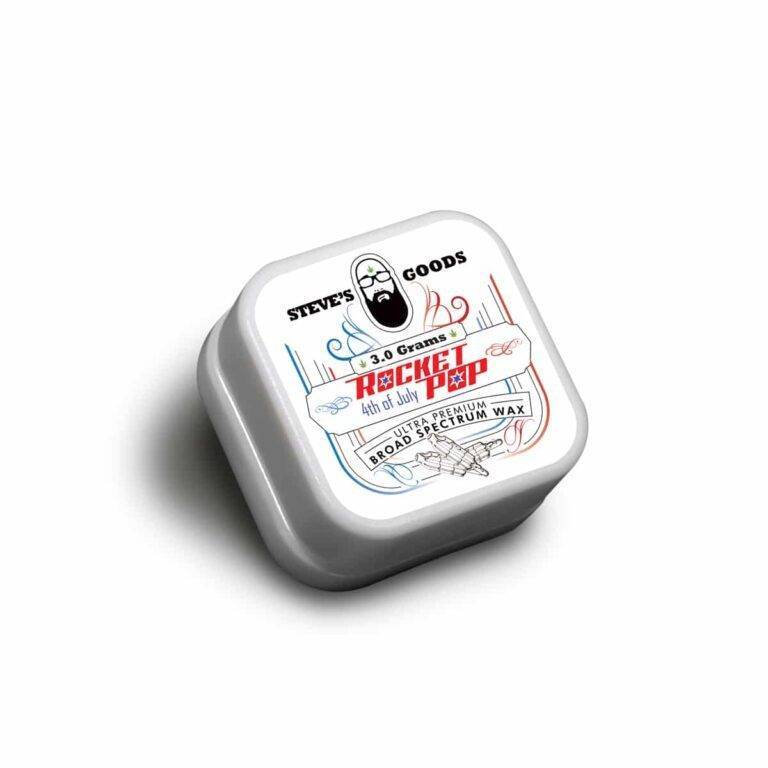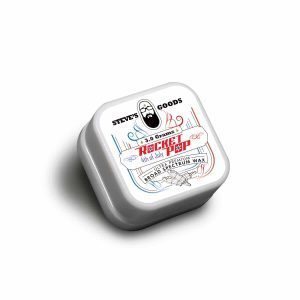 Rocket Pop CBD Wax is one of our latest and most innovative products. This unique CBD and CBG blend has been crafted by our most experienced formulators. It offers a sharp, citrusy taste, almost like an ice pop. So, try it now and enjoy one of the best puffs you've had. Now in a 3-gram bucket!
Looking for inexpensive CBD shatter to start your wellness journey or save a few bucks? Try our Pineapple Express CBD Shatter, one of our best-selling CBD dabs. It features a solid crystalline structure comprising 900 mg of Cannabidiol isolate in 1 gram of product. 
Are you in the market for the purest fine hemp isolate dab? Look no further than CBD Slab, our purest CBD dab with 99% potency. So, begin or amplify your CBD experience with this product before trying our shatter blends. CBD Slab is available in powder form, so you can also add it to your coffee, smoothies, and baked goods. 
How to Dab CBD – A Quick Guide for Beginners
As mentioned earlier, CBD dabbing involves vaporizing and inhaling CBD concentrates like wax, budder, and shatter. Below is a step-by-step guide for beginners starting their CBD-enhanced wellness journey:
Start by choosing your preferred concentration. You can choose the options above or other concentrates available at Steve's Goods.

Purchase and prepare your dabbing equipment. Depending on your preference, you can use a dab rig, glass tool, or e-nail. If you're using a non-electronic device, use a torch or lighter to heat the nail until the concentrate melts. 

Use a dabber and apply it to the heated nail before inhaling. 

Slowly exhale and relax. 

Don't forget to clean the dabber tool to remove residue and repeat the process after each session. 
Physical and Mental Benefits of CBD Dabs
Below are the key physical and mental benefits of adding CBD dabs to your daily routine:
CBD dabs are highly concentrated. Hence, they provide soothing and long-lasting therapeutic effects that can help relieve physical distress, from headaches to joint discomfort and swelling. Cannabidiol is also an effective muscle relaxant to help with cramps and tension.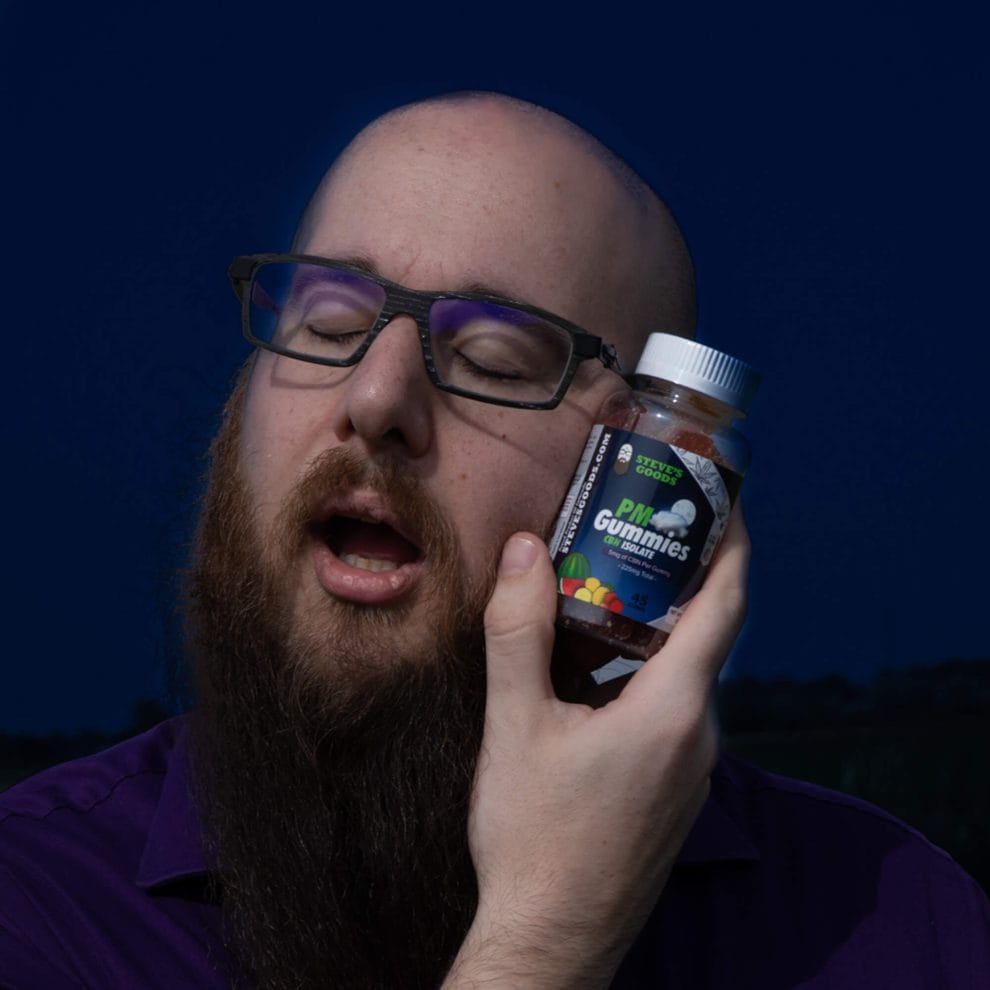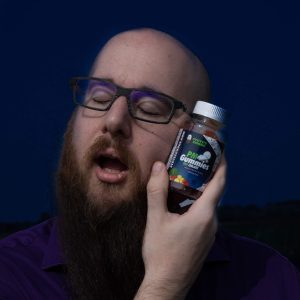 CBD dabbing's calming and anxiolytic effects help people who have trouble sleeping. They can improve sleep quality and ensure you wake up fresh and more energized than usual. 
Dabbing is a smart alternative if you're unwilling to add CBD edibles or tincture oils to your diet or routine. The higher CBD concentration stimulates appetite in many users, allowing them to improve their diets and relationships with food. 
Many users claim CBD improves their mood and emotional well-being when using higher compound concentrations. Cannabidiol affects serotonin receptors in the body, alleviating symptoms that lead to anger, frustration, and fear. 
CBD dabbing may improve focus and mental clarity due to the higher concentration of Cannabidiol. Some users even report better cognitive functioning. 
Factors to Consider Before Choosing CBD Concentrates for Dabbing
If you're excited by the prospect of trying CBD dabs and including dabbing into your routine, consider the following factors when choosing CBD concentrates: 
Before opting for CBD dabs, check the concentrate's source and extraction methods. Ideally, you should consider buying concentrates from reputable brands since they're more diligent in their quality control processes. 
Choose CBD concentrations based on your needs and tolerance levels. Start with lower concentrations and good-tasting flavors to get used to CBD and gradually increase potency later. 
As mentioned above, you can find many CBD extracts, from wax to shatter and crystals. Choose them according to your texture preference and dabbing equipment. Shatter is brittle and breaks like glass. Similarly, wax and budder are gooey and have varying moisture content. 
Lab Testing and Transparency
Prioritize brands that strive to provide detailed information related to their raw material sources, extraction process, storage, and testing. Steve's Goods is an award-winning CBD product provider. We provide lab reports for all our products so customers know what they buy. 
As explained earlier, CBD is split into three categories – Full-Spectrum, Broad-Spectrum, and Isolate. When buying products, do your due diligence and learn what CBD they comprise. Some products include THC and can make you feel high. So, consider opting for pure CBD or options with THC content below 0.5%. 
Consultation with a Healthcare Professional
Consult a healthcare professional before using CBD dabs, especially if you have underlying medical conditions or take certain medications. They can determine the right dosage, CBD type, or alternatives to Cannabidiol. 
Related and Alternative Products
Whether you're looking to optimize your dabbing experience or an alternative way to consume Cannabidiol, you can try our devices and other farm-fresh hemp products available at Steve's Goods, from CBD edibles to creams, topicals, tincture oils, etc.: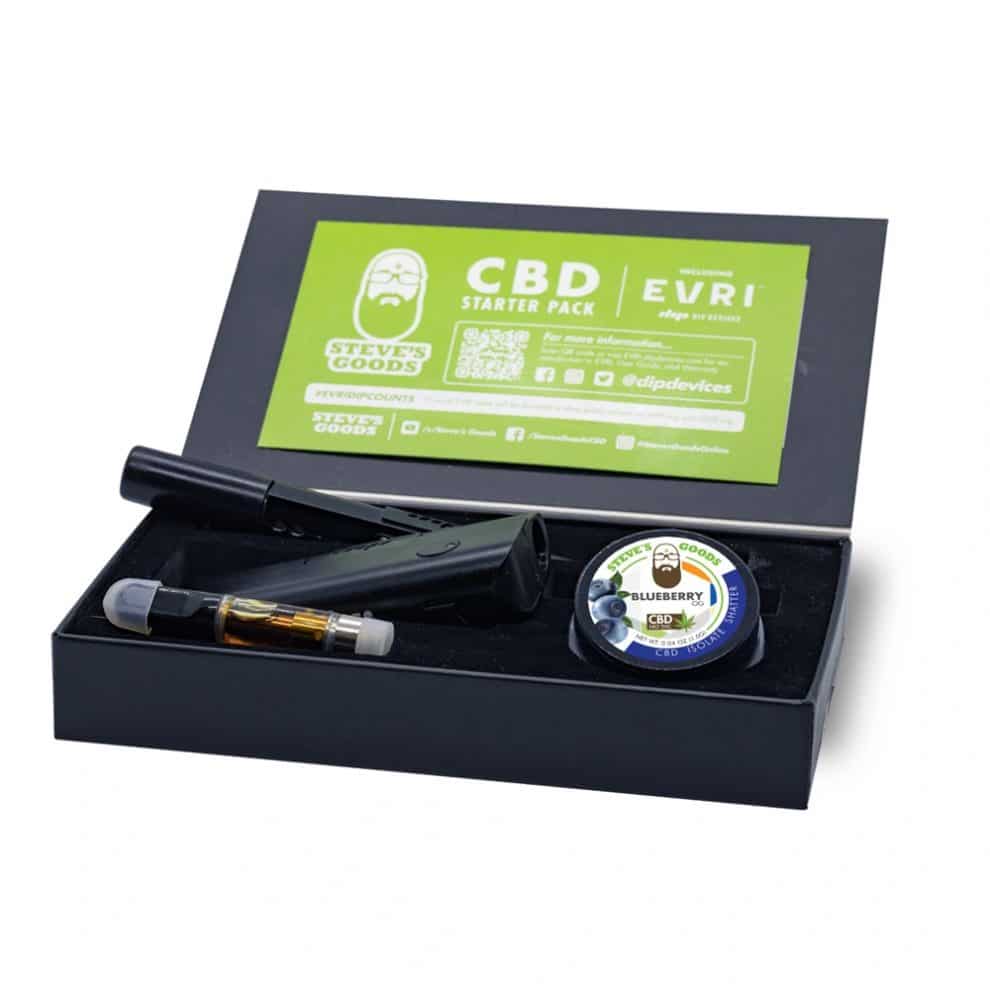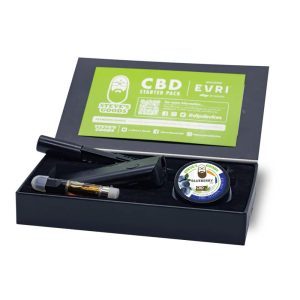 If you're looking for an all-in-one package to kick-start your wellness journey, opt for our CBD starter pack, comprising our powerful Evri pen, a 600 mg broad-spectrum CBD cart, and a one-gram unit of our Blueberry OG Shatter. 
If you're in the market for a high-quality dab device, check out our EZ Bake E-Nail Kit. This powerful portable e-nail offers a game-changing aromatherapy experience thanks to its uncomplicated, highly durable, and safe design with real-time temperature adjustment using a rolling dial and digital gauge.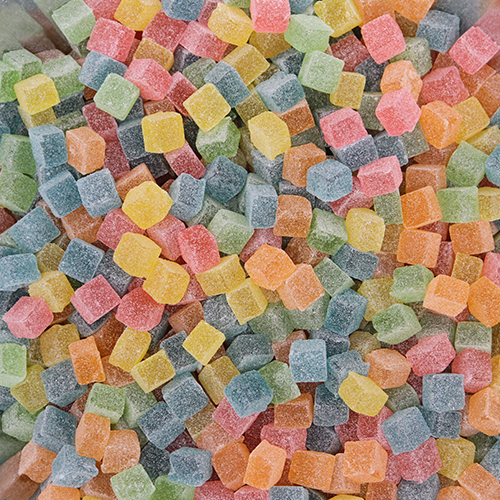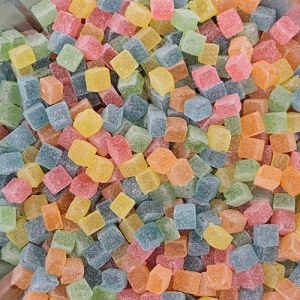 Gummies are among the most popular CBD edibles in the hemp industry. They offer a delicious way to experience CBD with long-lasting effects. Steve's Goods offers premium gummies with broad-spectrum CBD in orange, lemon, and watermelon flavors. Each gummy packs 10 mg of CBD so you can control your daily dosage. 
CBD tincture oils are liquid extracts of Cannabidiol often combined with other essential oils, including hemp seed and olive oil. You can consume them by placing a few drops under the tongue for absorption through your mucous system. You can also add them to beverages and food items, including coffee, cookies, etc. If you're intrigued by tincture oils, try Steve's Goods' full-spectrum CBD hemp oil processed with raw honey or organic hemp seed oil. 
Nothing wakes us up like a hot cup of joe in the morning. But wouldn't it be great if your morning coffee offered therapeutic effects alongside increased alertness, focus, and adrenaline? Steve's Goods offers premium CBD coffee from the finest coffee beans roasted with full-spectrum hemp. Each cup offers 10 mg of CBD, and you can opt for your different flavors, including classic, hazelnut, and vanilla.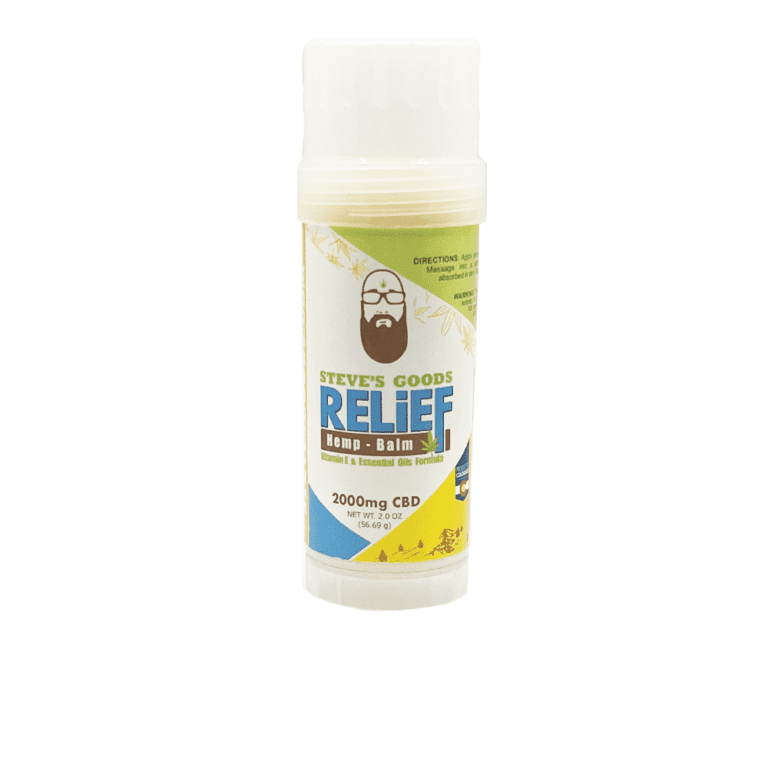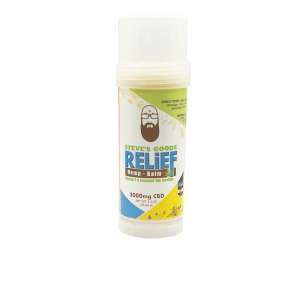 CBD Relief Balm Sticks are popular topicals, with more people seeking natural remedies for skin issues and discomfort. Similarly, many seasoned CBD users are always looking for innovative products offering different ways to consume Cannabidiol. Steve's Goods' CBD topical is a powerful relief balm providing up to 2000mg of Cannabidiol to fight soreness quickly and effectively. 
Do you enjoy taking long baths after a tiring day at work? Try our 100 mg CBD Bath Bombs from EndoBloom, each infused with 100 mg of the finest full-spectrum hemp extract. Take relaxation and bath therapy to new levels. 
Frequently Asked Questions Related to CBD Dabs 
As an award-winning Colorado-based CBD hemp company dedicated to wellness products, we strive to provide as much information as possible for recreational and therapeutic users looking to experience CBD products. However, we highly recommend proactively seeking advice from a healthcare professional before making CBD dabs, edibles, or other options as part of your wellness routines: 
Here are some of the most popular questions people have about CBD dabbing:
CBD dabs are concentrated solid or semi-solid forms of CBD products made mainly from hemp plants due to their high purity and potency. Their application is similar to vaping. You can use different extracts like wax, crystals, rosin, budder, etc., and inhale the vapors by heating them in special equipment like dab rigs, vapor domes, vape pens, and electronic nails. 
How Long Do the Effects of CBD Dabbing Last?
CBD dabbing is known for its fact-acting nature. It delivers therapeutic effects quickly (usually within 10 minutes) to users through vapors for relief, mood elevation, and other use cases. The effects can usually last up to three hours or more, which is great, considering these products are non-psychoactive. However, if you're looking for longer-lasting effects, add CBD edibles to your routine. They typically last up to six hours, depending on the product quality and your digestion system. 
Will CBD Dabbing Make You High?
Most people remain blissfully unaware of the properties of Cannabidiol and naturally assume it leads to psychoactive effects since it comes from hemp or cannabis plants. However, CBD is not intoxicating and doesn't cause a high. Most CBD products are 100% free of tetrahydrocannabinol (THC), which is psychoactive. Hence, by consuming Cannabidiol, you'll only enjoy the therapeutic benefits of hemp and cannabis plants. 
How Does CBD Dabbing Improve Your Endocannabinoid System?
Most cannabis users choose CBD dabbing as their go-to method to reap the benefits of CBD. CBD concentrates like wax and crystal deliver quick therapeutic effects. More importantly, the Cannabinoids in them are similar to your body's endocannabinoids in structure. Hence, they can interact with your ECS system to improve sleep quality, reduce throbbing and physical distress, and elevate mood. 
How Should I Determine the Right Dosage of CBD Dabs?
Users should customize their CBD dab dosage according to their weight, tolerance, and milligram concentration. Ideally, you should start with a low dose and increase it slowly until you obtain the desired therapeutic effects. You can also speak to a healthcare professional for personalized guidance. 
Can I Mix CBD Dabs with E-Liquids, Herbs, and Other Substances?
No, it's highly unrecommended to mix CBD dabs with other substances due to varying (often unpredictable) chemical interactions and effects. Moreover, combining CBD dabs with other products may not achieve the desired therapeutic effects or require a higher dosage. 
The legality of CBD dabbing varies by location and jurisdiction. For instance, CBD dabs and other products are legal in 47 out of 50 states since their THC content is generally less than 0.3%. However, local, state, and federal laws are susceptible to change. So, do your due diligence and stay current with the regulations. 
What Should I Do If I Experience Adverse Effects from CBD Dabbing?
If you experience adverse effects from CBD dabbing, like dizziness, dry mouth, diarrhea, or change in appetite, consult a healthcare professional immediately. They might prompt you to switch to alternative products or adjust your dosage. 
Conclusion
CBD dabbing is rapidly becoming the go-to choice for Cannabidiol users and enthusiasts. It offers a potent and versatile way to reap the mental and physical benefits of CBD. So, whether you're looking to get better shut-eye or improve your mood, CBD dabs are a valuable addition to your wellness toolkit due to their fast-acting nature, customizable dosages, and portability. 
However, knowledge is your greatest ally when trying out different CBD products. So, take your time to learn more about CBD dabbing and approach products carefully, considering their benefits and risks. Moreover, opt for reputable brands to get the best and safest hemp products. 
Steve's Goods is your one-stop destination for farm-fresh hemp CBD products made from local Colorado ingredients. So, whether you're new to the hemp industry or looking to elevate your CBD experience, check out our huge selection of premium-range, high-potency products like CBD wax, shatter, edibles, and topicals. 
Let us accelerate your journey to improved well-being.