Descripción
Descripción
La loción facial de CBD de EndoBloom es lo último en cuidado de la piel y proporciona hidratación para acompañar la suplementación a largo plazo. Disfrute de los mejores ingredientes y hemp natural de Colorado en nuestro sistema diseñado para todo tipo de piel.
Detalles de Producto:
Textura cremosa y sedosa
Fácil aplicación
Olor suave y agradable
150 mg de cannabidiol (CBD)
Ingredientes:
Aqua (agua), cannabis sativa (mantequilla de hemp), helianthus annuus (aceite de girasol), butyrospermum parkii (aceite de karité), olea europaea (aceite de oliva), extracto de cannabis sativa (hemp), oenothera biennis (aceite de onagra), rosa mosqueta (aceite de rosa mosqueta), limnanthes alba (aceite de semilla de espuma de prado), citrus grandis (extracto de semilla de pomelo), fucus vesiculosis (extracto de algas), proteína de soja hidrolizada, glicerina (vegetal), cera emulsionante nf, ácido cítrico, acetato de tocoferol (vitamina e) , hidroximetilglicina de sodio
Cómo utilizar
Aplique la loción facial de CBD sobre la piel ligeramente húmeda (más fácil cuando acaba de salir de la ducha o del baño) con un suave movimiento de masaje. Para obtener los mejores resultados, use este producto dos veces al día.
Para quienes disfrutan de este producto, se puede utilizar para todas las áreas de la piel y no exclusivamente en el área del rostro.
Advertencia del fabricante
Sólo para uso externo. Evitar contacto visual. Si se produce contacto con los ojos, enjuáguelos con abundante agua.
Deje de usar la loción facial de CBD y consulte a un médico si se desarrolla irritación. Mantener fuera del alcance de los niños. En caso de ingestión, busque ayuda médica o comuníquese con un centro de control de intoxicaciones de inmediato.
CBD Face Lotion From EndoBloom
This is our newest product among our topicals line and skincare lineup brought to you by EndoBloom, a proud Steve's Goods.This CBD face lotion is ready to be impactful to dry facial skin from the moment it arrives at home.
Why EndoBloom Face Lotion?
Whether it is bedtime after washing up for the day or the weekend and it's time to take it easy, this product is always ready to rejuvenate and relax the face, leaving skin looking positively youthful.
This truly is a one-of-a-kind, no-alcohol formulation conditions skin and shrinks the occurrence and effects of dryness. It balances the need to smooth and restore the most weather-exposed area of the body: the human face.
How Much CBD Is There Per Container?
150mg of Colorado's fines full-spectrum hemp extract CBD is in each jar, and in each skincare product we offer.
Our Customers Put Us Up To It
We get a lot of requests and inquiries regarding products and future offerings, but when we were asked about skincare, we had to deliver. We cannot wait to hear feedback!
For best results, use CBD face lotion in concert with the entire EndoBloom CBD skincare line, particularly the EndoBloom CBD Eye Cream. We also offer a cleansing wash, eye serum, coffee scrub, and moisturizing mask.
This Product Is Powerful
We like to think of our CBD face lotion is an essential and ultimate component of skin care and provides instant hydration to accompany quality ingredients for top-tier skin supplementation. Indulge in our nourishing complex intended to help improve, maintain and protect the skin.
Steve On EndoBloom CBD Skincare
Steve's Goods spent the better part of 3 years developing our all-new CBD skincare brand, EndoBloom.
It was a long journey involving 4 different formulators, several facilities, tons of feedback from our customers, and mostly women.
It even brought us to the retirement of our legacy beauty products brand, Enflower.
Fast forward…
Today we are more than excited to offer EndoBloom to the world. 2021 means reopening and rejuvenation, and EndoBloom will be a huge part of that for us. We hope it does the same for a lot of folks out there.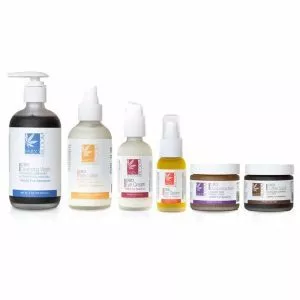 It was created from the finest natural products, and through our love of hemp and the mastery of our formulators.
We Appreciate Your Business
Thank you for choosing CBD Face Lotion and EndoBloom CBD Skincare by Steve's Goods!
~Steve's Goods is on Social Media!~
Check us out on Instagram and Facebook!
-If you would like to join our affiliate program…
…please find our portal here.
-If you are interested in bulk and wholesale options for this product…
…please find our wholesale program here.
-For copies of our recent lab test results…
visit our Certificates of Analysis on this page.
Este producto no debe ser usado ni vendido a personas menores de 18 años. Este producto debe usarse solo como se indica en la etiqueta. It should not be used if you are pregnant or nursing. Consulte con un médico antes de usarlo si tiene una afección médica grave o si usa medicamentos recetados. Todas las marcas comerciales y derechos de autor son propiedad de Steve's Distributing LLC. Estas declaraciones no han sido evaluadas por la FDA. Este producto no está destinado a diagnosticar, tratar, curar o prevenir ninguna enfermedad. Los resultados individuales de la pérdida de peso variarán. Al utilizar este sitio, acepta seguir la Política de privacidad y todos los Términos y condiciones impresos en este sitio. Nulo donde esté prohibido por la ley.