3 CBD Recipes for Cooking With CBD Oil
The CBD craze is far from over and more and more people want to incorporate the cannabinoid into their everyday lives to experience the benefits of this organic substance. But apart from ready products you can get online, such as CBD oil tinctures, vape pens, or edibles, many users are ready to experiment a little on their own and unleash their inner chef while trying some cooking with CBD oil.
Luckily, you don't need to come from a Michelin-starred background to cook something tasty for yourself and your family or friends. In this article, you'll learn everything you need to know about cooking with CBD oil, from the theory to practice, so you can start turning ordinary CBD oil into tasty meals for your loved ones.
What is CBD oil?
Before we talk about what CBD oil is, let's take a moment to explain the main substance used in the production – CBD. CBD is an organic substance found in cannabis plants. It's a part of a group of substances called cannabinoids, over 100 of which have been already identified to be present in cannabis plants.
Other examples of cannabinoids include THC, which you've probably heard about or maybe even tried. It's worth mentioning, however, that different cannabinoids offer different properties and CBD is different from THC in many aspects, most notable of which is the fact that it doesn't offer any psychoactive effects.
CBD oil is manufactured by extracting CBD from cannabis plants, usually with a method called CO2 extraction, and then purifying the mixture until it reaches an optimal concentration of CBD. Depending on the final product, it might then get diluted to decrease the amounts of CBD in every drop to ensure a wide variety of choices for customers looking for different concentrations of CBD oil.
Is CBD oil legal?
Because CBD doesn't have any psychoactive properties and doesn't cause anybody impairment THC is known for, for example, its legal status is much more relaxed. Currently, you can buy CBD in any shape or form, including CBD oil, in all 50 US states and because it's legal in the entire United States, you can order it online and have it shipped directly to your door from anywhere in the country.
Did you know that CBD products can actually contain THC? Some CBD products, such as the full-spectrum variations, contain other cannabinoids, such as CBG and CBN, which are also legal in the US, but they might also contain THC. In the states that have explicitly banned THC for recreational use, your CBD oil can contain up to 0.3% of THC in order to be classified as legal, and although the majority of manufacturers follow this rule, make sure to double-check because you buy your next CBD oil tincture online.  
How is CBD used in cooking?
CBD can be used for cooking in a variety of different ways, depending on what you're cooking. From CBD-infused ready products, such as CBD coffee or CBD-infused olive oil to adding CBD oil separately to your recipe, the sky's the limit when it comes to cooking CBD meals.
In general, it's safe to say that you can add CBD to any meal or replace any ingredient with its CBD-infused alternative. That goes for any products you're making, whether that's cooking, baking, or anything you'd like to do in your kitchen.
One thing to remember when cooking with CBD oil is to properly adjust the dose. Based on how many people you'll split the meal with, make sure that everybody will get a reasonable amount of CBD because it might be easy to go a step too far when cooking so make sure you stop for a moment and calculate how much of the substance you really need to get the desired benefits. And while taking a bit too much won't hurt anybody, it's always better to play on the safe side than experiment with high doses right away.
Does cooking with CBD make you high?
Unlike THC, CBD doesn't have any psychoactive substances and it won't make you high. That applies to all forms of CBD, whether it's CBD oil, vape carts, or edibles, even the ones you prepare yourself. It's also worth mentioning that processing CBD in any shape or form does not make it psychoactive or deprive it of any of its properties, as long as we're talking about regular cooking inside of a kitchen and no chemical processing.
So, it doesn't matter how much CBD you take because you'll never experience any psychoactive effects because it's just not what CBD is taken for. Still, do keep in mind that there are certain limitations as to how much CBD you should take for optimal benefits so make sure to add as much CBD to your cooking as you would while taking CBD separately.
What happens when you cook CBD?  
When you're preparing a meal and adding CBD oil to the mixture, it'll get mixed up with the rest of the ingredients seamlessly, just like adding any ingredients, such as olive oil, would. After baking, it will then solidify all the ingredients together and you'll get a meal infused with CBD. Depending on whether you used flavored CBD oil, you might feel it in the meal, but because you'll often use very small amounts of the oil, its taste will be almost untraceable in most cases.
Does heat ruin CBD oil?             
Nothing should happen when you heat CBD oil for cooking. Your CBD oil should retain its properties and it should work just as well when baked. However, some experts believe that excessive overheating may cause CBD oil to lose some benefits. That's why it's recommended you don't exceed 320 ˚F when baking. If the temperature is higher in the recipe, try to decrease it and instead hold your meal in the oven for a bit longer.
When you find a great CBD cookie recipe, you can either add CBD oil to the dough while preparing your CBD cookies, which is the most popular way of doing things, but you can also pour it onto an already-baked cookie, though there are some limitations to the second approach.
While you can better dose the CBD and potentially use different doses of CBD on different cookies this way, the oil might pour off the cookie and it might make your hands greasy. With that being said, adding CBD oil on a cookie might not be the most convenient thing to do both for you and for people who will then eat your CBD cookies.
What to mix with CBD oil?
CBD oil is versatile, as you can make almost any recipe with it. You can prepare regular recipes, and add CBD as an extra in the desired dosage. You can also replace ordinary products with CBD-induced variations. If you decide to do this you need to be very cautious. Make sure that the overall concentration of CBD won't be too high now that you've included so many different CBD-infused ingredients.
In general, though, you can mix anything with CBD oil as long as you keep the doses at a healthy level. There's nothing in CBD oil or CBD cooking products that would potentially prevent it from being mixed with other ingredients so you're free to do whatever you want when the dose is adjusted properly.
CBD muffins recipe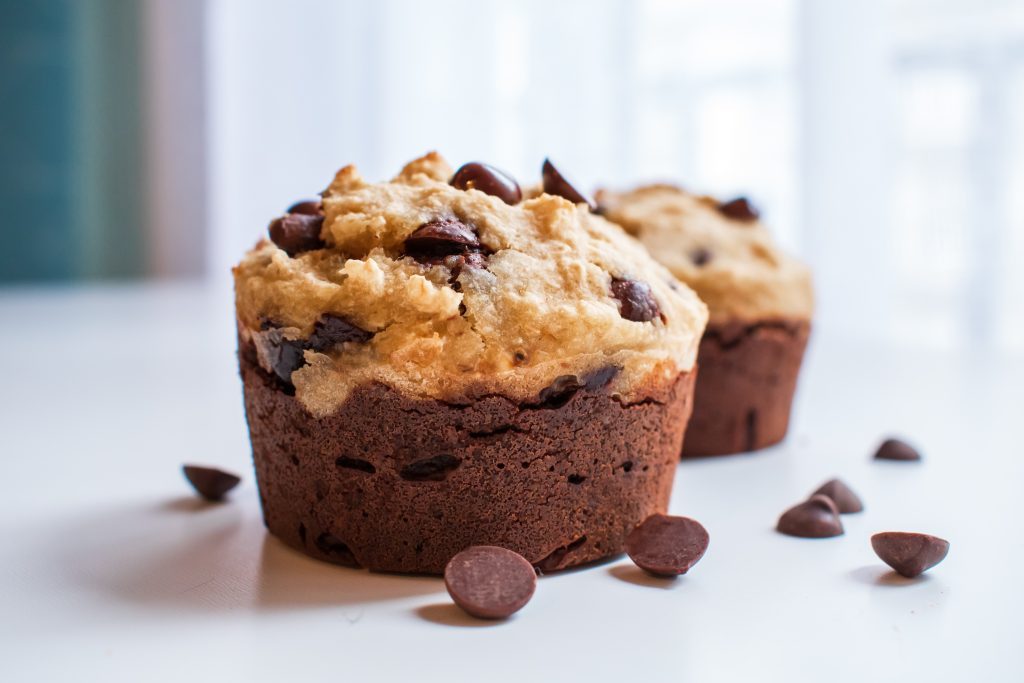 Who doesn't like good muffins? We sure do! With this simple recipe, you can make 10 CBD-infused chocolate muffins that will not only taste delicious but they'll also help you relax after a stressful day thanks to the special ingredient. In the recipe, we'll use 4ml of Steve's Goods CBD oil, but you're free to adjust the dose based on your own requirements and experience with CBD oil, which will be different for every user.
Ingredients
200g of flour
50g of cocoa powder
1.5 tsp of baking powder
2 medium eggs
70g of caster sugar
40g of brown sugar
150ml of whole milk
60g of chocolate chips
60ml of olive oil
1 tsp of vanilla extract
1 tsp of instant coffee
4ml of Steve's Goods 2000mg CBD oil
How to prepare
Heat the oven to 300 °F
Sieve the flour, cocoa powder, baking powder, and coffee into a mixing bowl
Whisk together the eggs, sugars, milk, oil, vanilla extract, and 18 drops of Steve's Goods 5% CBD oil in a separate bowl
Mix ingredients from both bowls and mix gently until well-combined
Add chocolate chips and keep mixing until evenly spread
Put the CBD chocolate muffin mixture into the muffin or cupcake cases until around 2/3 of the way leaving some room for the muffins to rise
Bake in the center of the preheated oven for around 30 minutes
CBD cake recipe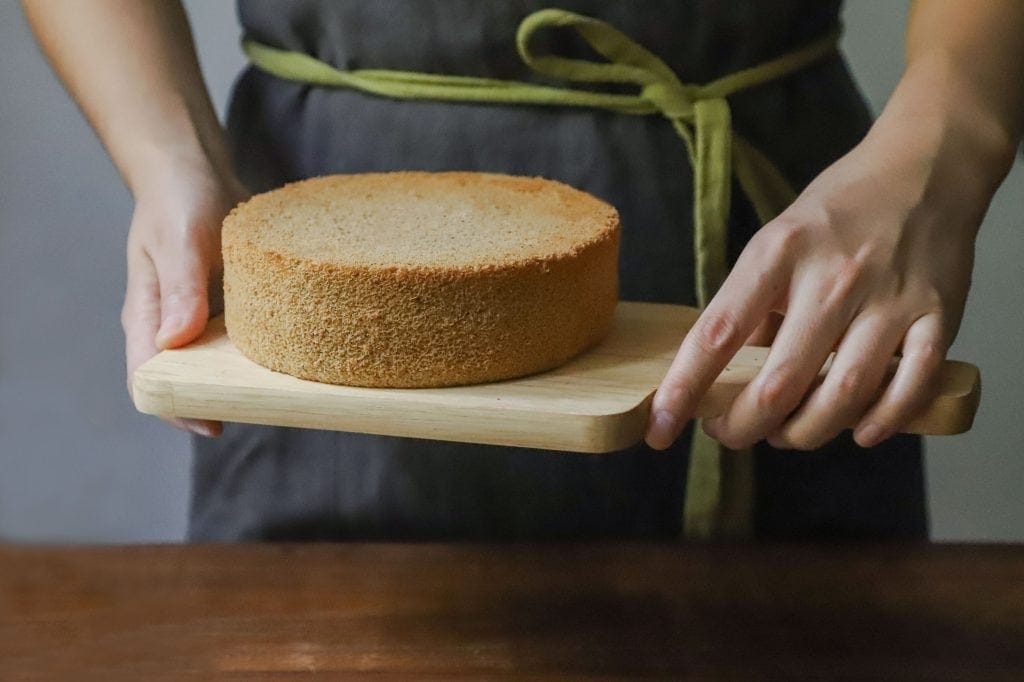 Ready for some cake? While most CBD baking products include chocolate, in this one, we'll do something different and make CBD yogurt cake which will taste like nothing you've had before. Just like with the previous recipe, we'll use 4ml of Steve's Goods CBD oil, but you're free to adjust the dose based on your own requirements and experience with CBD oil, which will be different for every user.
Ingredients
100g of plain yogurt
250g of flour
150g of sugar
50g of vegetable oil
1 sachet of baking powder
1 packet of vanilla sugar
10g of butter
3 eggs
4ml of Steve's Goods 2000mg CBD oil
How to prepare
Heat the oven to 300 °F
Mix the plain yogurt with flour, white sugar, and vanilla sugar
Add the eggs and continue mixing
Add the vegetable oil, yeast, and CBD in the form of oil, flower, or resin
Pour in your mixture onto a buttered pan
Bake for 30 minutes
CBD brownie recipe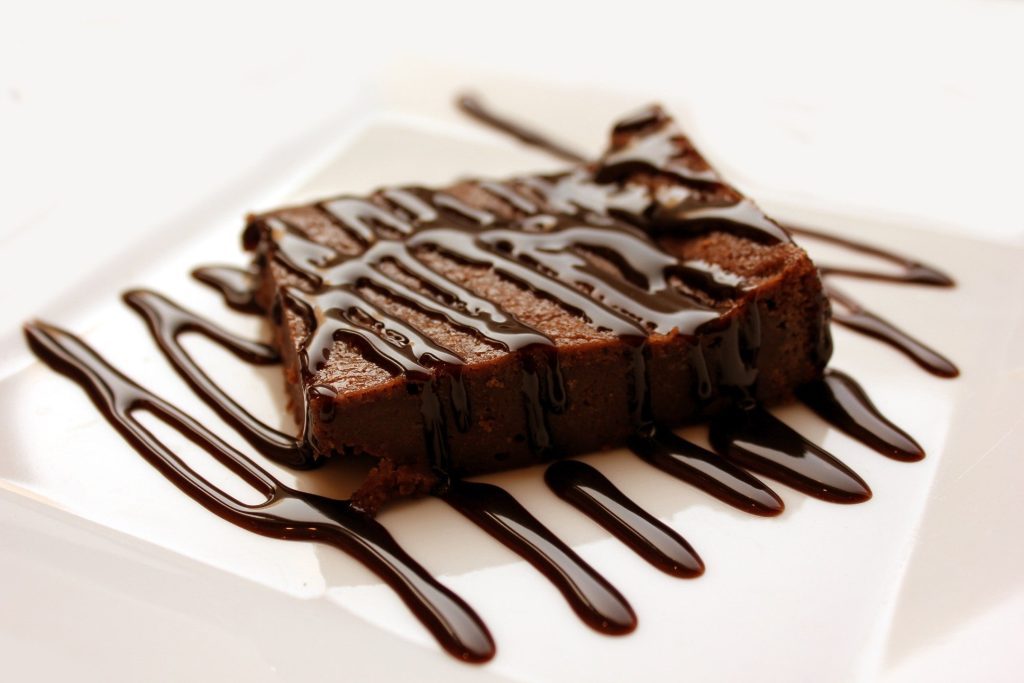 Last but not least, we have the staple of cannabinoid cooking, which is brownies. Once baked, your CBD brownie will be ready to slice and give away so you can share the benefits of CBD with the people you care about. Once again, we'll use 4ml of Steve's Goods CBD oil in the recipe, but you're free to adjust the dose based on your own requirements and experience with CBD oil, which will be different for every user.
Ingredients
250g of dark chocolate
150g of butter
150g of sugar
60g of flour
1 sachet of vanilla sugar
3 eggs
1 pinch of salt
4ml of Steve's Goods 2000mg CBD oil
How to prepare
Heat the oven to 300 °F
Beat the eggs with sugar until the mixture is white and smooth
Add vanilla sugar and flour
Melt the chocolate and butter and add to the mixture
Add CBD
Pour your mixture into a mold and put it in the oven for 15 minutes
If you're ready to unleash your inner chef, Steve's Goods is the right place to get your ingredients. We offer a wide range of CBD oil for the next time you go crazy in your kitchen. With different flavors and concentrations, you can really create the perfect recipe for you and your family or loved ones for everybody to experience the benefits of this organic substance.
Alternatively, we also offer CBD edibles and products you might find useful in cooking, such as CBD coffee, so you can go one step further when cooking your favorite meals and satisfy your brain as much as you satisfy your tastebuds.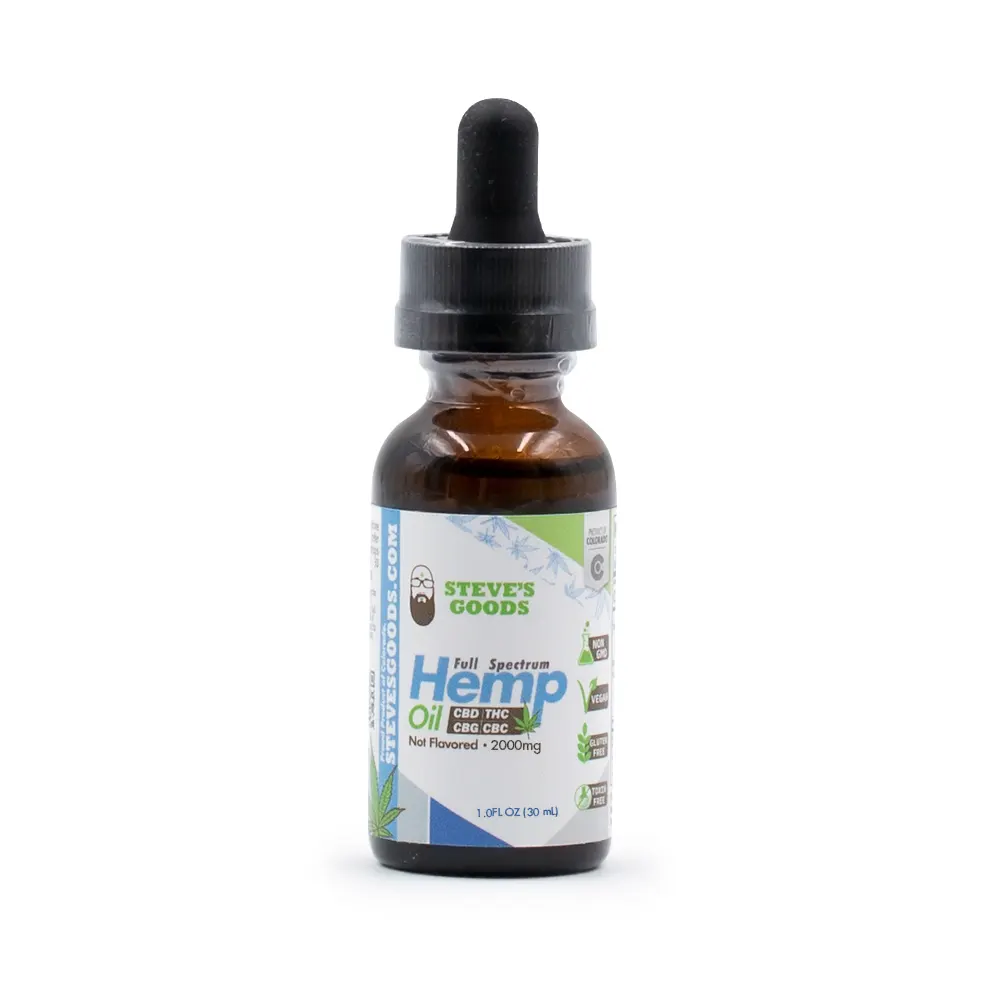 This oil is perfect for cooking with CBD oil

Facebook


Twitter


Youtube

Share on facebook
Facebook
Share on twitter
Twitter
Share on linkedin
LinkedIn