CBD Isolate vs CBD Shatter
Best Articles Of 2020
CBD Isolate vs CBD Shatter – A Deep-dive. This article explains the differences between CBD isolate and CBD Shatter. It also explains how to use either to reap the benefits of the natural balance between terpenes and CBD isolate.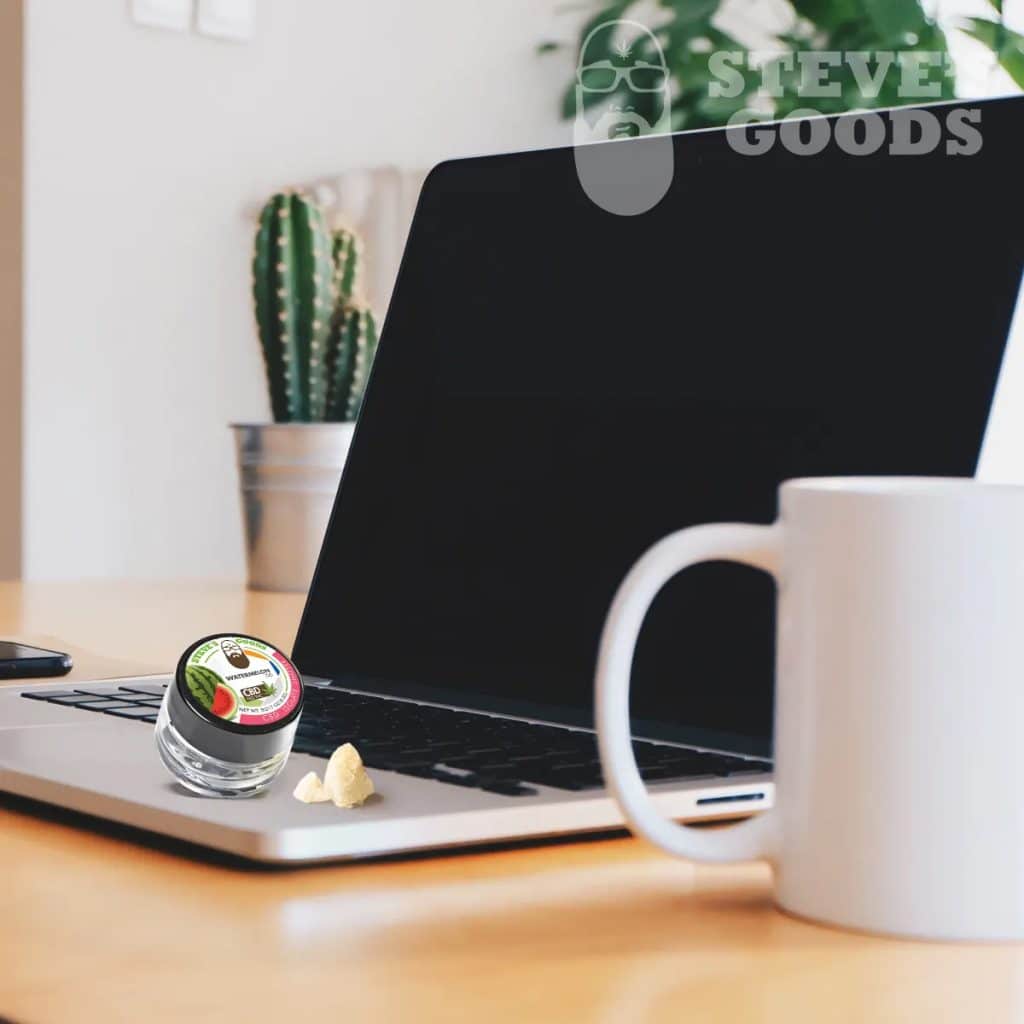 What is CBD isolate?
First let's talk about what an 'isolate' is or how you 'isolate' something. A C02 extraction machine extracts CBD isolate by passing C02 through the plant material and isolating the desired cannabinoids. This machine isolates the exact cannabinoids that are desired and leaves behind the purest form of CBD in its crystalline form.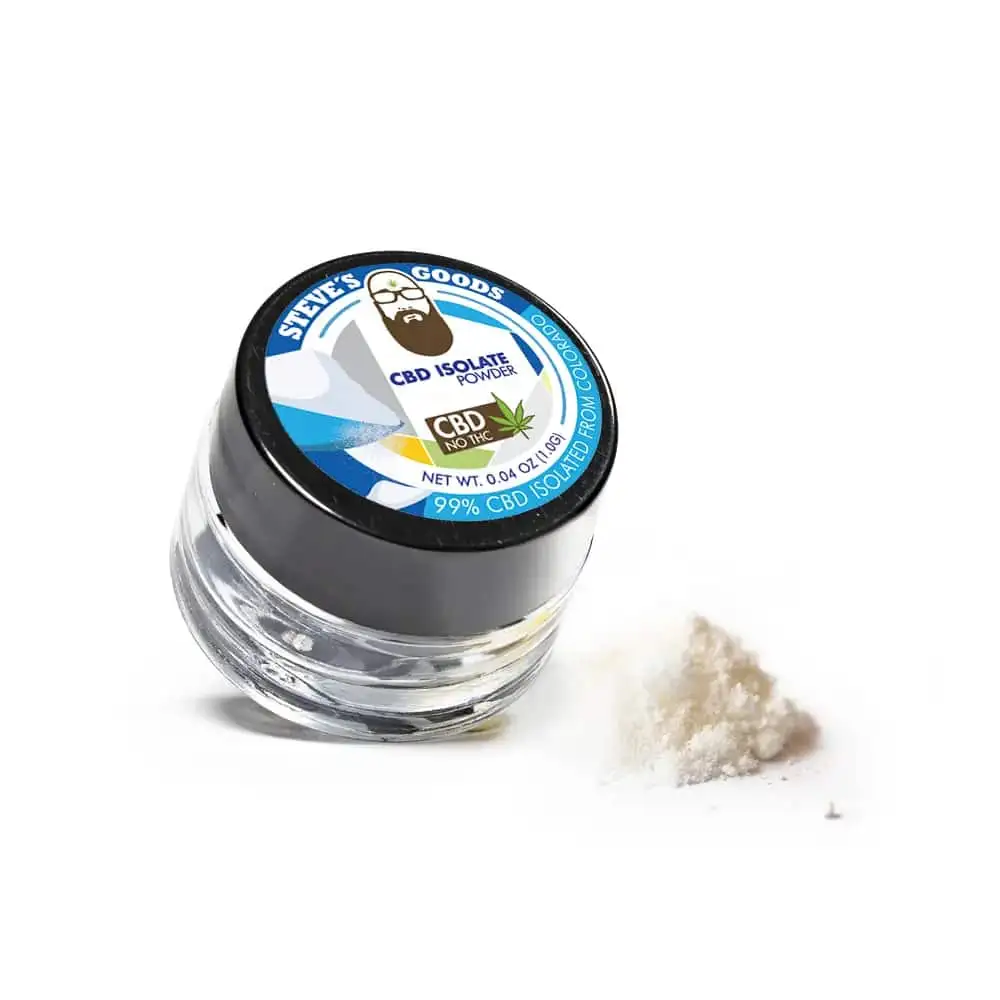 Isolate Cannabidiol is diverse in application
We at StevesGoods.com prefer to use CBD isolate for dabbing or vaping as it provides more immediate effects. However, it can also be used to make other CBD products. The primary use of CBD isolate is to make CBD products, although some people enjoy dabbing it due to its cherry-like taste and affordability compared to CBD Shatter.
What is CBD Isolate vs CBD Shatter?
What are the potencies of each?
CBD isolate tests 99% pure and is perfect for making products on a budget but it isn't the best method for making CBD products; anymore. This comes from CBD products made with Full Spectrum CBD. This is achieved by an alcohol extraction that extracts all of the rich cannabinoids in the plant material.
What is Full-Spectrum CBD?
Full Spectrum CBD is the future of hemp products. Check your product labels to see what you are buying. Many companies exclude ingredients from their product labels or misrepresent their product ingredients. Is it CBD isolate or Full Spectrum CBD?
Why Not The Entire Spectrum Of Hemp?
Why would you want a Full Spectrum CBD product over CBD isolate product? As science progresses we are learning that Cannabinoids like CBD and THC are beneficial and we are able to 'isolate' 113 different types of Cannabinoids in nature and we want you to have access to a Full Spectrum of cannabinoids, not just Cannabidiol. In the discussion regarding CBD Isolate vs CBD Shatter, the above is missed.
Does that make sense?
Why would you want just one Cannabinoid like CBD, when you could also have other beneficial Cannabinoids?
What is CBD Shatter?
CBD isolate that is infused with real terpenes to match marijuana strain profiles like CBD Blueberry OG, CBD Pineapple Express, CBD Watermelon OG, CBD Terpin Gorilla, and CBD Girl Scout Cookies – these are all of our custom formulations that are unique to our company.
Natural Is Better
We use real terpenes to match these marijuana strain profiles. They taste and smell amazing. Our award-winning extractor and infuser Steve has said that when he opens the oven "It smells like heaven" with the finishing of every batch of our Blueberry OG CBD Shatter.
But wait, what are terpenes?:
Terpenes are the smell and aroma of a plant. For example, you can extract rose terpenes, and then use those for perfumes. We are learning that real terpenes have positive health benefits! The research will continue as more information about CBD and Terpenes becomes available.
That's A Wrap on CBD Isolate vs CBD Shatter
Hopefully, this blog answered all your questions? In reality, we realize it couldn't possibly have done so. If we did not, please comment below and we will be happy to answer your questions!
Don't forget to check out our CBD concentrate shop to address any further needs you may have.
Have A Look At Our Shatter Menu Below
~Steve's Goods is on Social Media!~
Check us out on Instagram and Facebook!
-If you would like to join our affiliate program…
…please find our portal here.
-If you are interested in bulk and wholesale options for this product…
…please find our wholesale program here.
-For copies of our recent lab test results…
visit our Certificates of Analysis on this page.
*** Steve's Goods wants you to know that Cannabidiol (CBD) does not mean "medicine" and that we do not recommend otherwise in the use of our products
Steve's Goods does not participate in medical studies and does not recommend the products below, or our other hemp products, as suitable alternatives to medical prescriptions. Talk to your doctor for further info and before adding hemp products to any medical prescription or supplementation routine.