Product Details
Whats Includes
How Its Work
Product Details
Description:
Terpin Gorilla CBD Wax by Steve's Goods is our fan-favorite spin on CBD dabs with a familiar taste profile. Gorilla Glue and Grand Daddy Purps terpenes account for our masterful punch to the taste buds. Speaking of punch, the question remains: Is this fruity or hempy? There is no better way to find out than to sample for yourself. You will know immediately upon first trying this CBD concentrate why Steve's Goods wins awards for these products like it's a hobby of ours. It basically is at this point.
Product Details:
1/2 g – 1 g units
Broad spectrum formula
Sealed for freshness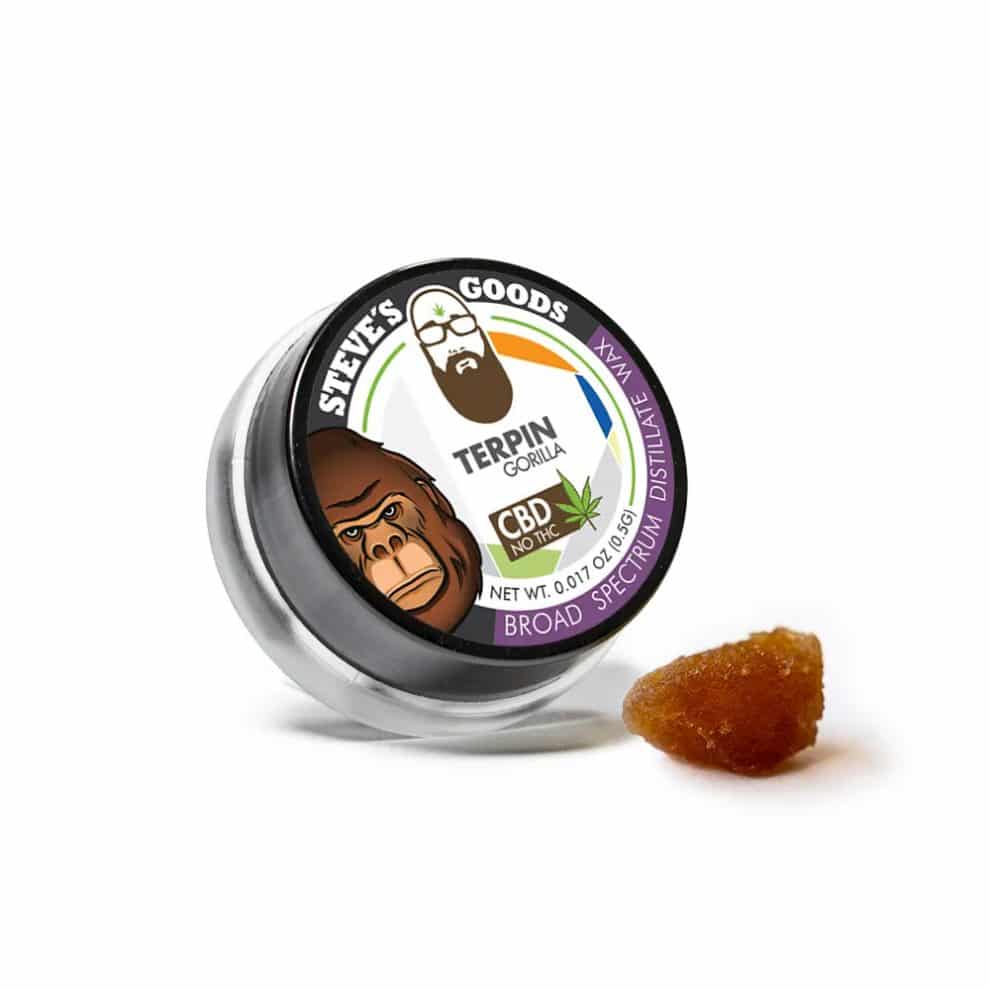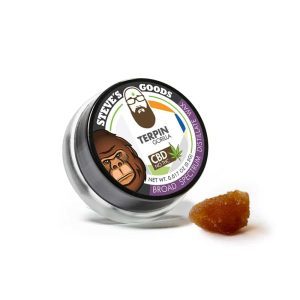 Whats Includes
THC-Free Distillate (broad spectrum) from Colorado hemp, Pure Terpin Gorilla plant terpenes
How Its Work
Break off a piece of the CBD Concentrate and sprinkle it directly on or mixed into your cannabis.
We recommend a dab rig, dab pen, or other devices used for consuming concentrations of cannabinoids, or even mixing it in with your joints or bowls.
This can be used with our famous CBD Starter Pack.
Warning from the Manufacturer
Our CBD dabs are intended for use by adults or with adult supervision. Keep out of reach of children and minors.