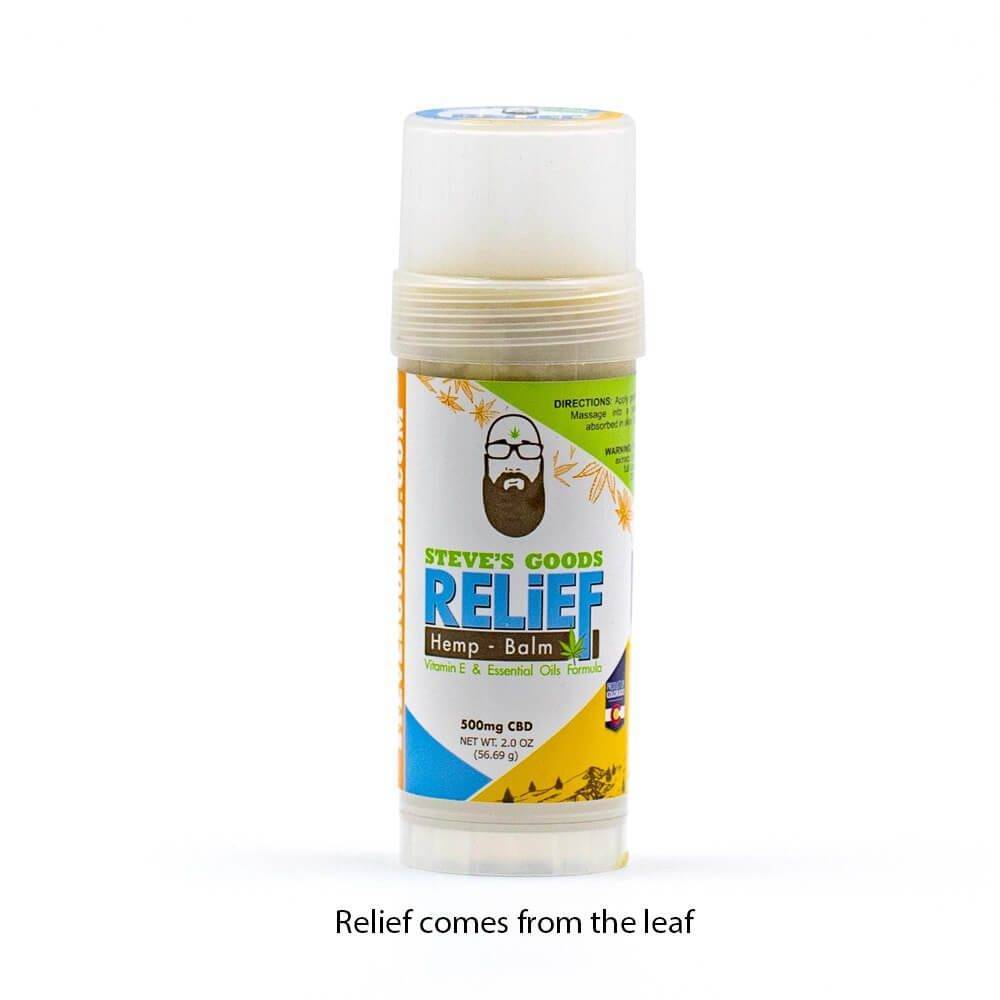 Can CBD Lotion Make You Fail a Drug Test?
CBD is among the most popular dietary supplements right now, but there's still a lot of mystery surrounding the topic. Although many people have a general idea of what CBD is, they aren't fully aware of its benefits and the variety of different products available on the market, which is constantly growing as we speak as brands are looking for new ways to satisfy the growing demand from customers hungry for new ways of taking their favorite cannabinoids.
The most popular ways of taking CBD include oil tinctures, edibles, and smoking, but there's one lesser-known way of taking CBD that can be just as beneficial yet remains relatively unknown even among hemp enthusiasts. We're talking about different health and beauty products such as lotions, creams, and topicals, about which we'll tell you everything you need to know before adding one of those products to your cart next time you're shopping for CBD.
What is CBD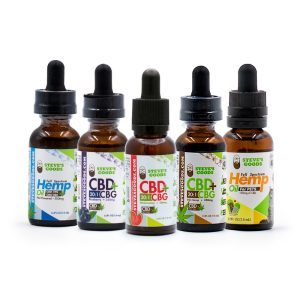 Even though many people are familiar with CBD, there's still a lot of misinformation surrounding the topic on the internet so let's take a moment to discuss in more detail what CBD really is and how it can help you.
CBD is a substance known as a cannabinoid that can be found in cannabis plants. Other substances on the list include THC, which most people will be familiar with, whether they've tried it personally or not. Unlike THC, however, CBD isn't psychoactive, which is one of the factors that has contributed to its more relaxed legal status in the US and around the world. Right now, CBD is legal in all 50 US states as long as your products contain less than 0.3% THC, with the exceptions of those states that have legalized it for recreational use.
When it comes to the effects of CBD, many users report feeling more relaxed, which they use to successfully fight sleep and anxiety disorders. Because using CBD won't cause any impairment to your body, as THC does, you can use it at any point during the day, knowing that it won't stop you from performing everyday activities.
What is CBD lotion
The term CBD lotion refers to various health and beauty products containing CBD. They look similar to what you can buy at your local store, though the main difference is that they contain one special ingredient – CBD. Because of that, they offer unprecedented qualities and benefits that can't be matched by other products that don't contain cannabis.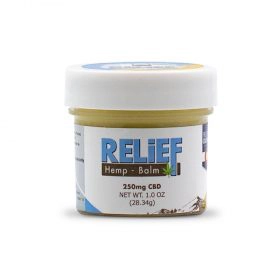 Just like at your local store, there's a wide range of CBD lotion products available, and you can probably get a CBD alternative to your favorite CBD lotion. What's more, there are different concentrations of the substance available, so you can use as much as you need and buy the right amount of CBD lotion to get the most out of your body while also using the minimum viable dose to experience the desired results.
CBD lotion – benefits
CBD lotion has many benefits. Besides the qualities of regular lotions, which you can get at your local store, such as moisturizing your skin, making it more flexible, and the like, the added CBD adds extra qualities to the lotion, making it similar to other CBD products.
When it comes to the uses of CBD lotion, most customers use those products for pain relief because you can apply it to specific places on the body compared to other CBD products, which are usually taken orally and affect the entire body, so their effects are more dispersed. With CBD lotion, however, you can focus the full power of CBD in one place, which some users will find useful.
How do you use CBD lotion?
You can use CBD lotion the same way you use other creams and topicals. All you have to do is get it out of the container and apply it to your body, as you would with other lotion products. Then, all that's left for you is to wait until your body absorbs the lotion and you start feeling the effects.
One important thing to remember if you want to take CBD lotion is that human skin blocks most things from getting through it, and the same goes for cannabinoids. While this isn't necessarily a bad thing, you should remember that it's best to apply your CBD lotion on the body liberally because the absorption rate is relatively low. CBD lotions are manufactured using the optimal doses of the substance, so you don't have to worry about using the right amount of the product.
How does CBD lotion work?
When you apply CBD lotion to your body, it will get absorbed by your endocannabinoid system, and you'll feel the effects almost immediately. It works similarly to other CBD products, giving you a relaxed feeling with pain and stress relief, though in this case, the effects are focused on a specific part of the body rather than your entire body, as with CBD products you take orally, such as oil or edibles.
Does CBD lotion show in a drug test?
Let's get some things straight – CBD is legal on a federal level, which means that you can use it recreationally in any state in the US. With that being said, no employer should prevent you from taking it in any amount.
The main problem with CBD products, however, is that some of them contain trace amounts of THC, and this is why some people might be reluctant to try it, worrying that the products might show up on their drug tests later.
In general, you can legally buy CBD products that contain less than 0.3% of THC, with the exact amounts varying from state to state, especially in those states where THC is legal for recreational use which have no restrictions as to the amounts of THC that can be found in CBD products.
While 0.3% of THC isn't enough to show up on a drug test, there's still a very slim chance of something going wrong, especially when you take large amounts of CBD and therefore, the THC gets built up in your body even though the amounts you take are nominal.
The best way to bypass it is to find CBD products that are 100% THC-free to ensure that there's no way of the drug showing in on a test. The same goes for any CBD products, whether it's lotions, oil tinctures, or edibles. CBD lotion on Steve's Goods is always manufactured with the highest-quality Colorado hemp and contains no THC, so you can take it without worrying about failing a drug test.
Does CBD lotion relax you?
While CBD is known for its relaxing properties, CBD lotion offers more relief benefits than relaxation. It most likely won't relax your entire body but rather the specific body parts you apply it on. Depending on what you need, you might either want to use CBD for your whole body (in which case you might want to consider other CBD products) or use it on specific parts of your body, which is exactly what CBD lotion was designed to help with.
CBD lotion for pain
Many hemp enthusiasts buy CBD lotion for pain relief because you can use it directly on specific parts of the body that cause the most problems for you. Unlike more general CBD products that are taken orally and work for the entire body, such as CBD oil tinctures, edibles, or vape carts, CBD lotion is by far the most promising product for pain relief of specific body parts.
CBD lotion for back pain
Hemp enthusiasts believe that CBD lotion products can help with all kinds of pain relief, including back pain. There are multiple studies proving that CBD shows inflammatory properties and causes pain relief in patients struggling with different types of pain when they take CBD orally on a regular basis. Those findings may suggest that using CBD lotion can work in a similar way or even better since, in this case, you can apply the substance to specific parts of your body, potentially improving its benefits.
CBD lotion for arthritis pain
CBD lotion seems promising for all kinds of body pain, and the same goes for arthritis. While there are no studies definitively proving or disproving the benefits of CBD lotion, we can say with a relatively high level of confidence that CBD taken orally causes improvement in people struggling with different kinds of pain based on the studies that have been published throughout the years.
Similarly to CBD lotion for back pain, customers battling arthritis pain seem to be satisfied with the overall quality of CBD lotion products, and the effects seem to be matching their expectations because many decide to continue buying new products for their ailments.
CBD lotion for anxiety
While CBD products, in general, seem to alleviate anxiety in a very significant way, depending on the dose, as per many studies conducted in the US and around the world, CBD lotion might not have the desired properties in this case due to how it works. Because it's applied directly to specific parts of the body, it works on those specific areas rather than on the entire body, and hence it might not be the best choice for anxiety relief.
If your main goal is to take CBD lotion for anxiety, we recommend you check out other CBD products available on Steve's Goods, such as our hemp oil tinctures, edibles, or smoking CBD products which work on the entire body and will help you relax after a particularly stressful day.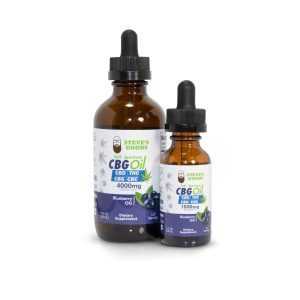 On the other hand, CBD lotion is great for pain relief in specific parts of the body, and if that's your main goal for buying the products, you might want to consider choosing CBD lotion to offer more general forms of taking CBD, which offer much more dispersed effects, whereas with CBD lotion it's more focused on the specific part of the body you used it on.
Does CBD lotion have any side effects?
Even though CBD has been gaining in popularity rapidly over the last couple of years, the substance has been around for a while, and there has been a lot of research conducted to prove its effectiveness but also potential side effects. Based on those studies, there are now no signs of CBD causing any potential side effects in the long run when you use the products properly and adjust the dose based on your personal requirements, taking as little as possible to get the desired results.
When it comes to CBD lotion itself, it's safe to say that it's similar to CBD in other forms in terms of potential side effects. With that being said, here, too, there's no proof of any potential side effects. Legislators around the US seem to be sharing this opinion as CBD is now legal on the federal level, and many states are going a step further, legalizing THC for recreational use, which might be a sign that those substances aren't that dangerous as we were once conditioned to believe.
Shop CBD creams and topicals
At Steve's Goods, we offer a wide range of CBD creams and topicals. Our relief balm is the main product we offer, and it comes in 3 different container sizes – 250mg, 500mg, or 1000mg. The concentration of CBD in each of our products has been carefully tested by independent labs proving the quality of our products. What's more, the dose was adjusted in a way that makes our products easy to use for everybody with easy dosing and without worrying about applying the wrong amount of the substance.
We also offer many different CBD health and beauty products, such as our CBD face lotion, CBD eye serum, CBD coffee scrub, CBD mask, or CBD bath bombs, which you can buy separately or in a bundle of 5. All of those products make for great gifts not only for hemp enthusiasts but also for people seeking novelty every day and wanting to get the best solution to their problems available on the market, and because CBD studies are so promising, we believe that it might be the next big thing in the health and beauty industry.