The Basics
Cannabidiol (CBD) is a non-psychoactive chemical found in Hemp and Cannabis plants that promotes a feeling of relaxation and calmness. CBD is a non-intoxicating substance that can calm your mind and body. It can come in many forms and be infused in many products. There are plenty of options to allow for the right product(s) for you. In this article, we'll learn all about CBD and its benefits. 

THC or CBD? A clear difference
CBD should not be confused with the psychoactive chemical tetrahydrocannabinol (THC) which is associated with CBD in the Cannabis plant. Hemp is defined as a Cannabis plant containing 0.3% or less THC content of the product. This amount will not typically show on a urine test. Pure CBD will not get anyone high in any concentration.
Is CBD Legal?
The Hemp Farming act of 2018 passage of the 2018 Farm Bill made industrial Hemp growing legal in the U.S. as long that it complies with state and local laws. However, it is fully legal in some states, such as Colorado, and conditionally legal in others.
Some states have age purchase restrictions.
Many times states require that CBD contains 0% THC. Some states require that the FDA fully approve a product first. Therefore, because of the incredible amount of variations of laws and regulations, you need to do your own research for your area.
CBD can be utilized in a variety of forms: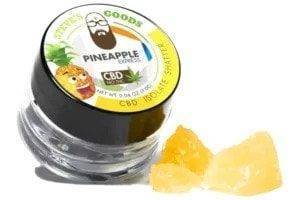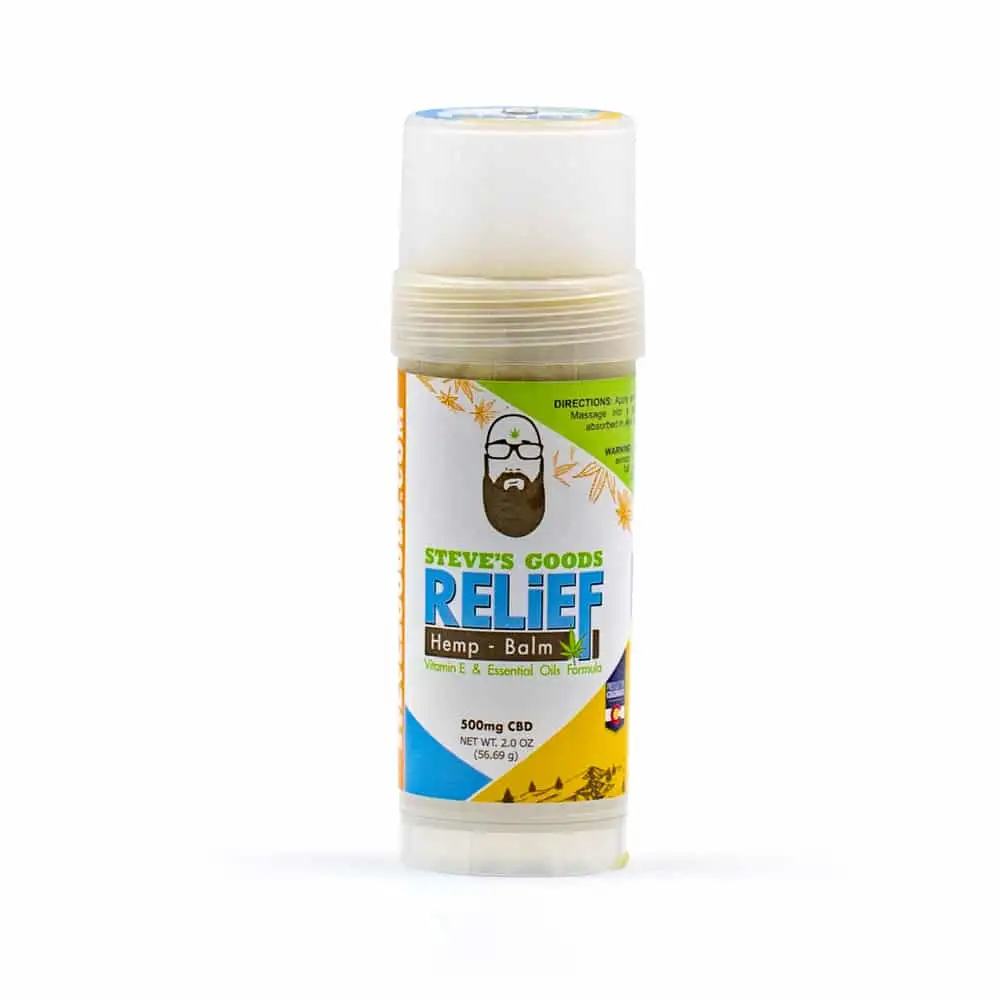 CBD is great for your pets too!
When you first found this article, did you think "what is it" could be answered by "the ideal pet supplement?" Cats, Dogs, and other favorite creatures benefit from this cannabinoid. Especially from Steve's Goods CBD Oil for Pets! It is made with Salmon Oil which is high in healthy fats such as Omega-3 fatty acids. In tincture form, ingestion methods include directly through the mouth or indirectly in a glass of water.
What is Full Spectrum CBD Oil?
Full-spectrum CBD oil can offer your body a direct path to balance. This means when selecting products, there are things to look out for. Where is the hemp grown? How is it extracted? Is it full-spectrum or made solely with an isolate? We offer it in a variety of carrier oils including hemp, coconut-based MCT, olive, and sunflower.
Some folks enjoy terpenes more than others
If you enjoy the earthy flavor of Mother Nature, CBD Hemp Oil is for you. We start with raw, full-spectrum CBD oil and add CBD isolate for increased potency. It's teeming with cannabinoids, including CBD, CBG, CBC, CBN, and less than .3% of THC as is allowed by law. They all work together in a style and fashion unknown to isolated CBD on its own.
Full Spectrum Matters!
Studies show that isolated CBD needs precise administering for the dosage to be effective. Too much or too little seems to hold back the benefits. This is why some people prefer hemp isolate because it's the purest form of it available, and doesn't contain THC. Cannabinoids work together and enhance each other's benefits through "The Entourage Effect".
Cannabis Cannabinoids and 'The Entourage Effect'
Just like an avocado contains an enzyme to help your body digest its fat content, and the whole fruit works together to nourish you, full-spectrum CBD contains all the terpenes, fats, and cannabinoids that work together to bring you the most bioavailability and balance.
Cannabinoids Balance Each Other
As people look into and consider adding it to a health regimen, THC can naturally be a hold up in doing so. The truth is there's no need to worry when it comes to legal hemp. The amount of THC allowed by law, 0.3%, is negligible. It isn't enough to get a person high or have any psychoactive effects and won't show up on a drug test. Along with CBD, CBG, CBC, and CBN, THC is an integral part of the entourage effect.
Why purchase from Steve's Goods?
Steve's Goods commits to giving our customers high-quality, fresh products from our Colorado farm. We work with local Colorado extraction labs and perfect the raw materials we use to make our finished products. Many of our products are unique to Steve's Goods.
Not only are our products the best, but they are affordable and well-known. The next time you think, "What is CBD," we hope Steve's Goods come to mind!

~Steve's Goods is on Social Media!~
Check us out on Instagram and Facebook!
-If you would like to join our affiliate program…
…please find our portal here.
-Interested in bulk and wholesale options for this product?
…please find our wholesale program here.
-For copies of our recent lab test results…
…visit our Certificates of Analysis on this page.