Goteros CBD
Nuestro hemp. Fórmulas premiadas Aceites más finos de Colorado.
Comestibles CBD
Comestibles de Hemp están ganando popularidad… Especialmente estos!
Concentrados CBD
Ceras e Isolados de Hemp – disponible en variedad de sabores.
Productos CBG
Hemos sido pioneros en muchos productos Cannabigerol.
Tópicos CBD
Los bálsamos de CBD de Steve's Goods ayudan cuando la piel lo necesita.
EndoBloom
EndoBloom es nuestra nueva y lujosa marca de cuidado de la piel con CBD.
CBD Mascotas
Hemp para mascotas es realidad…
Especialmente en Steve's Goods.
Dispositivos
Steve te respalda con los mas convenientes dispositivos para ceras.
¿Qué es el CBD de espectro completo?
Nuestro cuerpo tiene un sistema endocannabinoide que tiene receptores cannabinoides en nuestro cerebro de mamíferos y en todo el sistema nervioso central y periférico. Estos cannabinoides son excelentes suplementos para ayudar al cuerpo a funcionar de la mejor manera. Mientras que otros proveedores de CBD ofrecen solo CBD en sus productos, los productos de Steve's Goods incluyen una variedad de cannabinoides beneficiosos.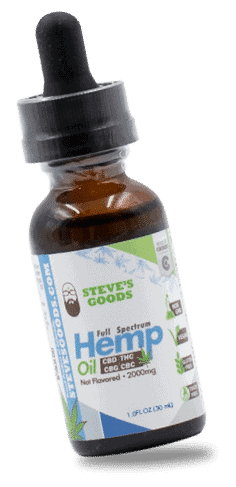 Aceite de Hemp CBD
Gotero Concentrado de Hemp Fino
Envío gratis*
En pedidos superiores a $75
Devoluciones en 30 días
30 días de garantía
Garantía internacional
Ofrecido en el país de uso
Pago 100% seguro
MasterCard / Visa
Recursos de aprendizaje sobre CBD y Hemp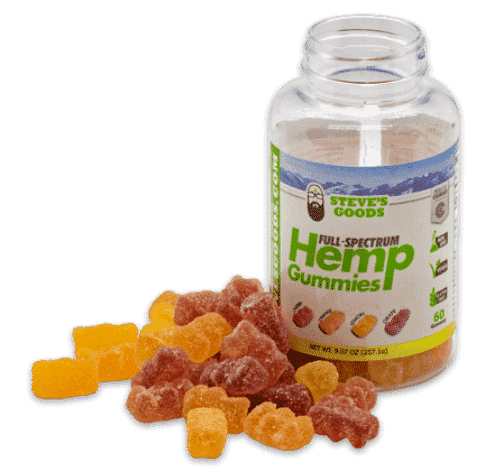 CONVIÉRTETE EN MAYORISTA DE HEMP
¿Listo para un nuevo mundo de oportunidades con hemp? Steve's Goods ahora ofrece un portal mayorista de Hemp y CBD para todas sus necesidades de productos de CBD y Hemp – Complete el formulario a continuación para solicitar el acceso y un representante mayorista de hemp de Steve's Goods se pondrá en contacto lo antes posible para ayudarlo:
¿Qué es Hemp?
Industria del Hemp
Crecimiento del Hemp
Cannabinoides
¿Qué es Hemp?
Hemp is a "wild" or "ferile" genetics of sativa L Cannabis plant. Most all cannabis genetics are dioecious in nature meaning female and male plants grow together and reproduce by pollination. Humans have leveraged hemp for as long as we have been civilized…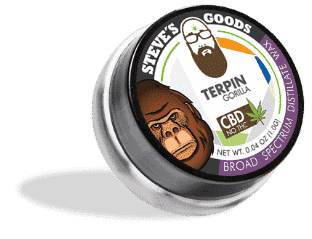 Terpin Gorilla
CBD Wax from Steve's Goods
Industria del Hemp
Crecimiento del Hemp
Cannabinoides
DIVULGACIÓN DE LA ADMINISTRACIÓN DE ALIMENTOS Y DROGAS (FDA)
Los productos vendidos en este sitio contienen 0.3% o menos de THC. Debe tener 18 años o más para comprar. Los productos vendidos en este sitio web no deben ser vendidos ni utilizados por personas menores de 18 años. Los productos deben usarse solo como se indica en la etiqueta. Los productos hemp no deben usarse si está embarazada o amamantando. Consulte con un médico antes de usarlo si tiene una condición médica seria o si tiene prescripción médica. Siempre consulte con un médico antes de usar estos o cualquier producto dietético complementario. Estas declaraciones no han sido evaluadas por la FDA. Este producto no está destinado a diagnosticar, tratar, curar o prevenir ninguna enfermedad. Al utilizar este sitio, acepta seguir la Política de privacidad y todos los Términos y condiciones impresos en este sitio. Nulo donde lo prohíba la ley.